Board of Management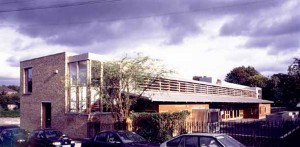 The Board of Management is responsible for the day to day management of the school, on behalf of the RMDS Association (the school's patron), for the benefit of the students and their parents.
The Board works closely with the principal to ensure that the primary curriculum is delivered to the school's pupils in a safe, secure, positive, enriching environment. It consults with the patron on matters of ethos. The Board is responsible, amongst other things, for enrolment, for employing teachers and ancillary staff, for complying with Department of Education and Science rules and regulations on a wide range of matters, for development of the school plan and policies, for school self-evaluation, for routine maintenance of the school facilities, for provision of extra-curricular activities, for spending grants wisely and raising additional funds needed to run the school.
The Board of Management is made up of two patron nominees, two elected parent representatives, the Principal, an elected representative of the teaching staff, and two community representatives chosen by the other six members. The current Board took up office in December 2019 and its term of office is four years, to November 2023.
The Board meets about once a month during the school year. It also meets with the Executive of the RMDS Association and the Parents' Association once a term. Issues can be brought to the attention of the Board through the Principal, the Chair or any of the board members, in person, or in a letter which can be left in the school office.
The Board relies on the generosity of the school community to pay for support staff and educational resources which are not funded by the Department of Education and Science.  In the school year 2022/23 the school needs to raise approximately €40,000. Additional funds are raised in various ways, but the most important is Voluntary Parent Contributions. Each family is asked to contribute, but contributing is entirely voluntary.   The RMDS Association uses the funds to pay for the upkeep and development of the school buildings.  The Board uses the funds to pay for additional support staff, IT equipment and services and learning tools and resources.
Below you will find a list of the members of the Board together with their roles and responsibilities.
| | |
| --- | --- |
| Board Member | Role |
| Lorraine Murphy | Chairperson, Garda Vetting & Insurance |
| David Frame | Treasurer |
| Rosemarie Stynes | Principal & Secretary |
| Mairéad Flanagan | Minutes Secretary, Ethos, Educate Together & Voluntary Contributions |
| Niall Byrne | Enrolment & Policy |
| Alannah Nic A'Bhaird | IT, Maintenance & Safety |
| Anne Fitzpatrick | RMDS Childcare & Extra-Curricular Activities |
| Sarah Reid | Hall Rental |