Rang 5 Term news
Projects:
This term we have been working on lots of different projects. Some of the projects we have completed were on a chosen European and non-European country. We worked in pairs and every pair researched a different country. Some of the countries we looked at were Malta, Bolivia, Peru, Thailand and many more. Lots of groups brought in traditional dishes from their country and we all got to taste them. It was great!
The Famine:
This term we read Under the Hawthorn Tree and all did projects on The Great Famine. We went to the Jeanie Johnson, which is a famine ship. It was used to carry goods but changed during the Famine. After that it turned into a coffin ship, although no one actually died on it! WOW! In those days the beds were made of wood with a thin sheet as a duvet, a whole family had to share ONE bunk bed! Life was hard then; it was all about finding food, not getting diseases & finding safety. We also visited Epic museum and learnt more about the Famine there.
The Ark:
We got the chance to go to the Ark this term to see a great play called Peat. Our class got free tickets to this play thanks to Billy as he is part of the Children's Arts Council. Peat was about a town not far from a bog, half way between a school and a housing estate, Rayy and Jo go there to dig a hole for their cat who died. Peat is the story of the things they bury, and the things they find. We all really enjoyed the play, thanks Billy!
Cycle Right Programme: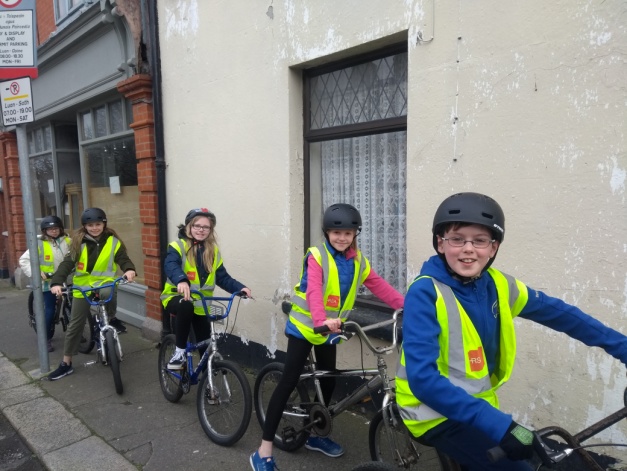 We all took part in the Cycle Right programme this term. It was fantastic. Every Monday afternoon Tony and John would visit us and take us out on the playground or on the road on our bikes. They taught us lots about cycle safety. It was a great course and we all learnt loads and had a lot of fun.
Seachtain na Gaeilge:
We had a great time during Seachtain na Gaeilge from the Céilí to the Margadh Ciste. We ran the Margadh Ciste in our classroom and we raised a total of 172 euro. As a class we decided to donate half the money to Downs Syndrome Ireland and the other half to The Irish Cancer Society. We really enjoyed the Céilí too and loved dancing with our buddies from Senior Infants.
Robot workshop:
As part of Engineers Week we had a brilliant robotics workshop in our classroom. We had to build a robot using lego and electronics and then using a tablet we had to develop a code to make the robot move. It was really exciting and everyone really enjoyed it. We also learnt all about different important female engineers.
Author visit
We were really lucky in R5 and had Owen O'Doherty visit our class to talk about his book Bright Sparks. We read some interesting information from his book and had a great discussion about female engineers and architects. It was great to be able to ask him lots of questions and he was really interesting to listen to. Thanks for visiting our class Owen!
Pizza making:
As part of our procedural writing learning we got to make pizzas from scratch in class. It was really good fun and we learnt lots. The pizzas were delicious. We all worked in a group and we made a total of 6 pizzas. After making the pizzas we all wrote up the recipe and the steps for making the pizza in our copies. Now we can make pizzas for everyone at home!
Cór na nÓg:
We all took part in Cór na nÓg in the National Basketball Arena recently. It was a fantastic evening. We had all worked hard on the songs and had lots of practices from working with Ms. Coogan every second Tuesday afternoon to going to St. Mary's to practice. We all want to thank Ms. Coogan so much for all her hard work in getting us ready for Cór na nÓg - Thanks Ms. Coogan!!
Mission to Morocco
We had a blast running each week for our Mission to Morocco and were delighted we reached our target each week. The final day was great fun and we loved running with our Buddies in Ranelagh Gardens.