RMDS Rang 6 news report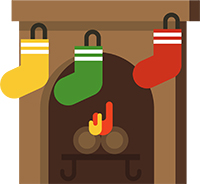 During November Rang 6 got a chance to create a radio advertisement and go to a recording studio to record it. The class was split up into two groups and went on different days. The first group went on Thursday to Mutiny recording studios and the Friday group went to Screen Studios. Both groups got to record an ad for Mutt Ugly (just for fun!!!). We were really lucky to get the chance thanks to Tess's mother Niamh Skelly.
For a couple of days we were focusing on science for Science week, and learned how to make magnets with paper clips and got to test how strong a magnet can be but what was the most fun was when we got to make robots with mini motors , markers, batteries and wires. When we turned them on they drew on paper, while vibrating. They made some very nice pictures!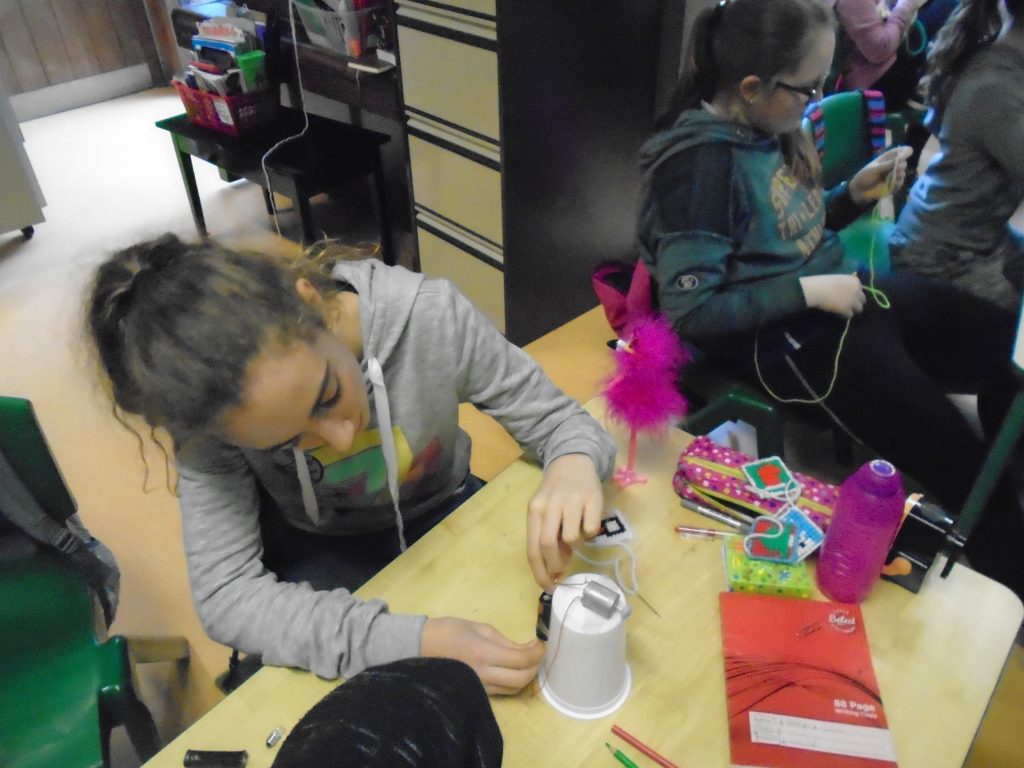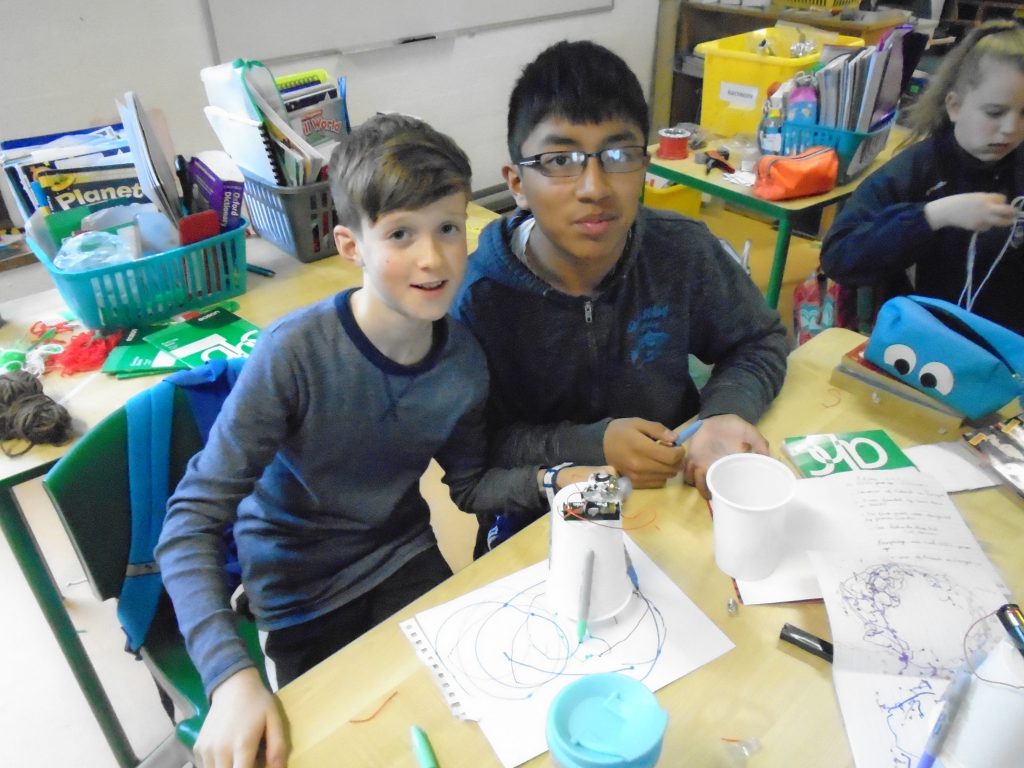 Lately we've have been talking about the Global Goals and homelessness. We had talks and discussed certain situations. As well as doing that, the whole school got to make hampers to give to Focus Ireland. The teachers were happy to see so many nice gifts and essentials that were brought in. We ended up with a total of over forty hampers!!! Let's hope that makes a better Christmas for homeless people.
The Sam Maguire also came to the school recently and we are delighted to have it for the 3rd year in a row! Colm Basquel brought it in and we got to ask him questions about what it is like to be a Dublin footballer.
In art we made fairy houses out of clay for our buddies and then we hid them in the yard and the buddies had to find them!
We also made little portraits of Christmas stockings using cross stitch. It was hard but everyone got the hang of it eventually!
In P.E. Mr. Fairbrother brought his iPads and we recorded ourselves running to see what we were doing wrong and what we were doing right.  The following week we were practicing running and starting our run like an Olympic sprinter!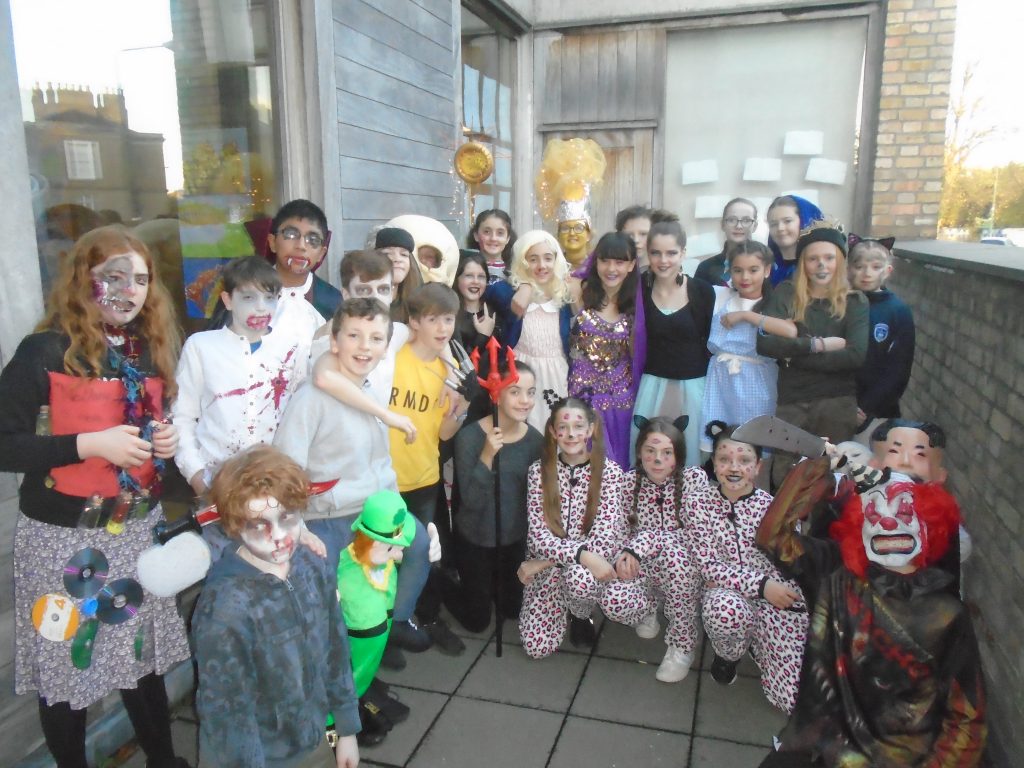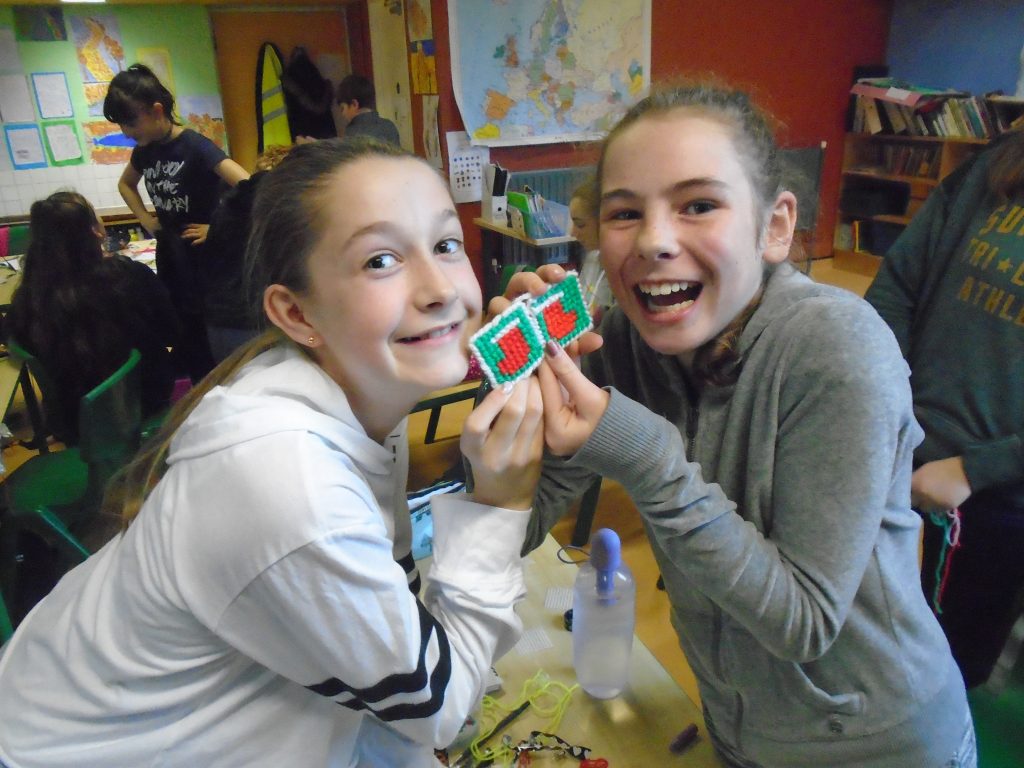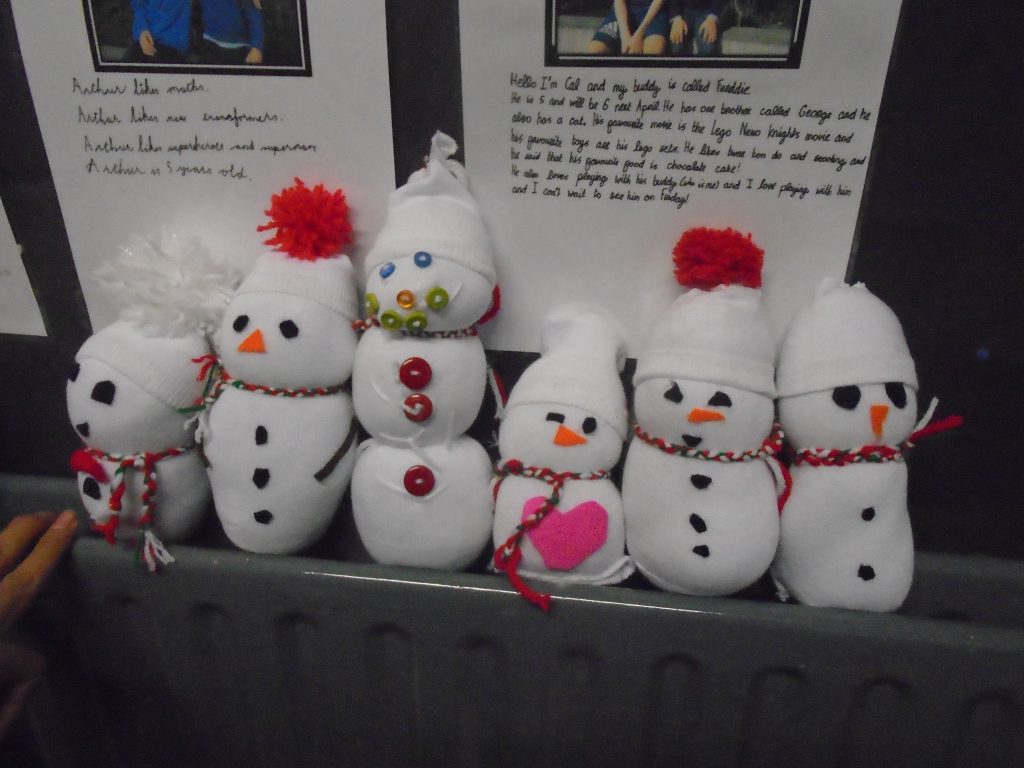 We watch the junior news everyday and they always have a question of the week. Recently, their question of the week was "What one thing would you like to change in the world?" We had to do it for homework and everyone came up with great wishes such as world peace, an end to world hunger and that everyone would have a home this Christmas.
Happy Christmas everyone!