Happy Easter from R3
 This term, a new pupil joined our class. Her name is Yousra and she loves unicorns and basketball. She's really nice and we hope she enjoys being in RMDS.
We did lots of fun things since January, like our Ancient Egyptian projects. We worked in groups and researched topics including the Pyramids, the Great Sphinx, Tutankhamen, Hieroglyphics, the River Nile and Egyptian Pharaohs.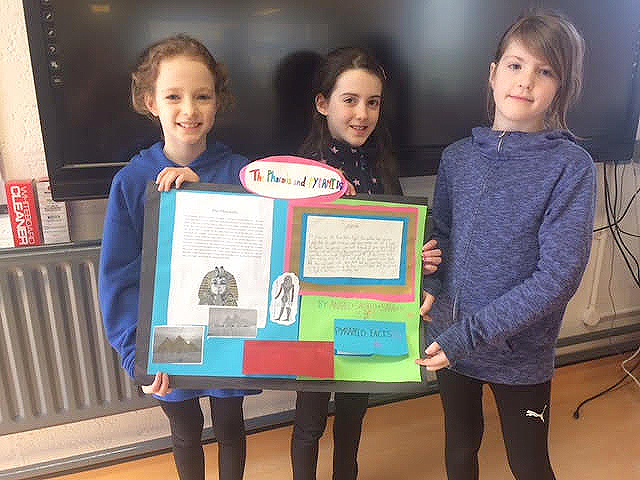 Iarlaith, Senan and Jarvis made Rice Krispie buns for us. We are so lucky another day Iarlaith and James made chocolate marshmallows for us too…Mmmmmmm! Some of us dressed up as characters from books for World Book Day! Matilda, Pikachu, Luna Lovegood, the Gruffalo's baby, Murlough and The Eagle Rider were some of our costumes! We enjoyed doing GAA with Simon every Wednesday and it was our first time doing the Santry trials.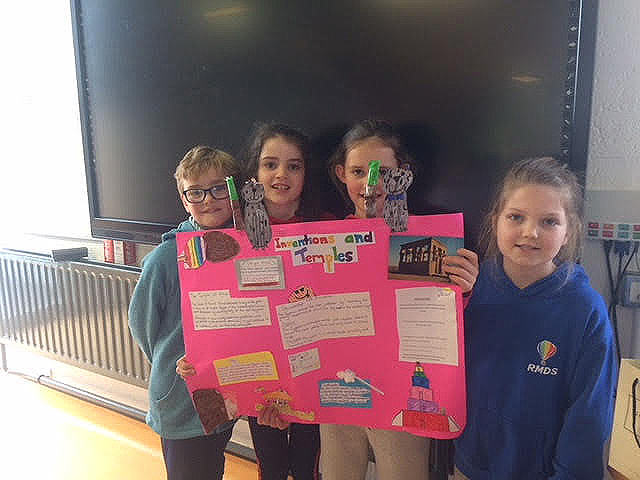 For 4 weeks this term, we were very lucky to have a lovely teacher called Ms. Reilly with us. Ms. Reilly gave us Dojo points whenever we were helpful or working hard!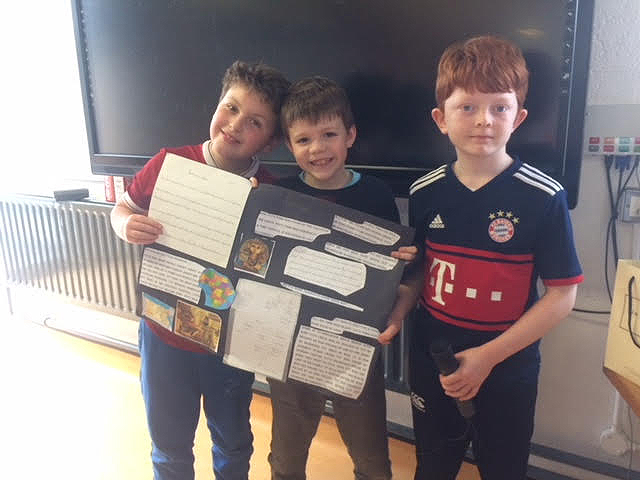 In art we made pieces inspired by the Egyptians, Wassily Kandinsky and Antony Gormley's 'Waste Man'. We did the Stay Safe programme where we learned about safe touches, strangers, online safety, bullying, and lots more. Our parents signed all our worksheets. In science we experimented with static electricity by rubbing balloons on our heads and jumpers, and moving bits of tissue! We learned about Roman numerals. Roman numerals were on sundials. 2018 is MMXVIII in Roman numerals. We celebrated International Women's Day and learned about women explorers. One explorer loved to eat roasted snake!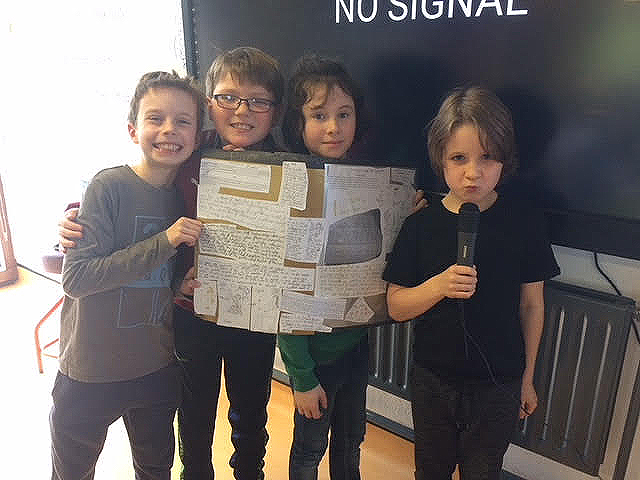 We were very busy during Seachtain na Gaeilge! Mr. Fairbrother helped us to practice for the céilí. We went to Rang 6 for the Margadh Cístí - we bought lots of cakes while speaking as Gaeilge. Síbha and Oscar Chambers' mums came in to do some reading as Gaeilge with us during the term. Go raibh míle maith agaibh!