Rang 5 Easter 2018
SEACHTAIN NA GAEILGE - by Gavin, David and Jack
This term we had Seachtain na Gaeilge agus bhí sé go hiontach! We danced, we had a margadh ciste (bake sale) and the younger classes came and bought our treats. We also had Tráth na gCeist with Rang 6 agus bhí a lán spraoi againn! We practised Irish dancing for about a week and a half. The best part was dancing with the infants in the hall. Mr Perera put on a fashion show for the younger classes with Junior Infants and Rang 1. We tried to speak as Gaeilge in the classroom too.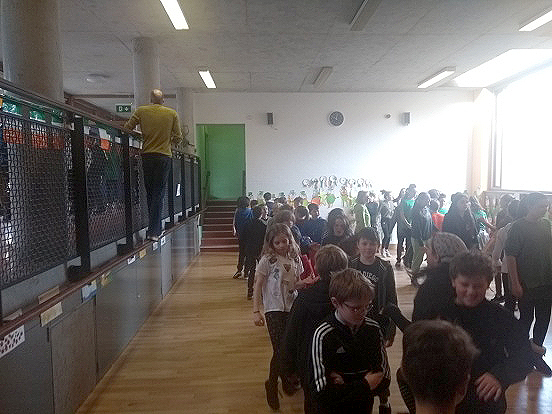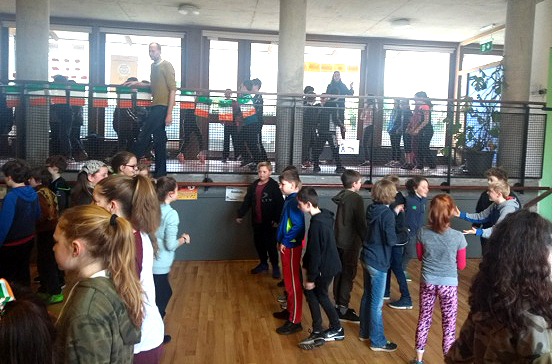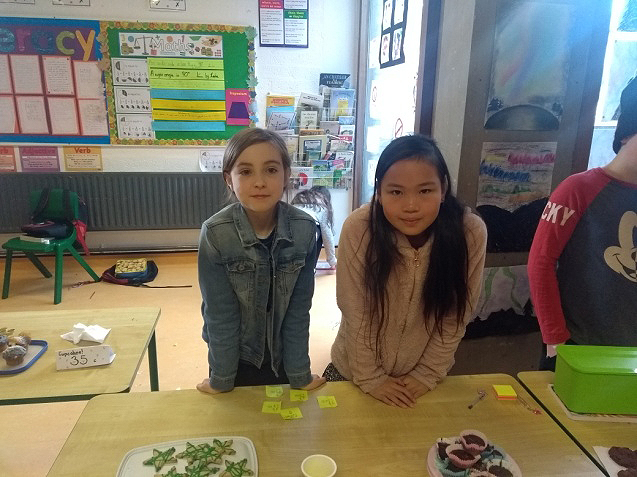 The Famine - by Clara, Lola and Jesse
This term in school we learned all about The Famine. We wrote poems, which were very good. We went on two school trips, one to the Jeanie Johnston and another to Dublin Castle to see the Great Hunger art exhibition. The class did small projects in groups. Did you know that as Gaeilge The Great Famine was known as 'an gorta mór'? At the art exhibition we saw various sculptures. Some were by Rowan Gillespie.
In Dublin Castle we saw this painting Black '47.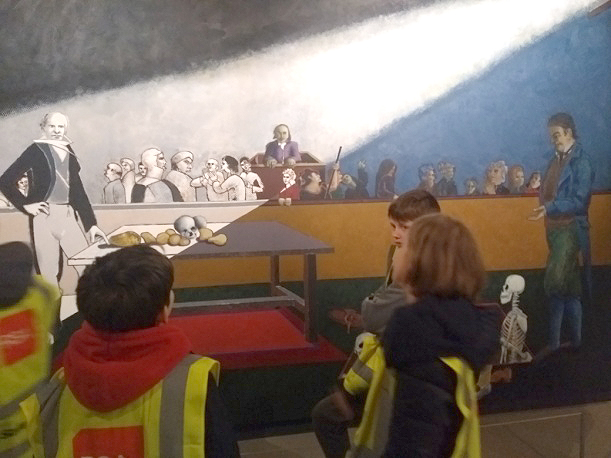 Art this Term - by Robert and Tara
We did a lot of art this term including papier-mâché, oil pastel of the northern lights and lots of things to do with St. Patrick's Day.  We also designed the front and back cover of our favourite books for World Book Day!
For the papier-mâché we blew up balloons and covered the balloons in paper and pva glue. Then we waited and we waited....... and we waited some more and then they dried! After that we painted them and popped the balloons and made them into hats and bowls. It was really fun!
We all hope to do plenty more art in the future!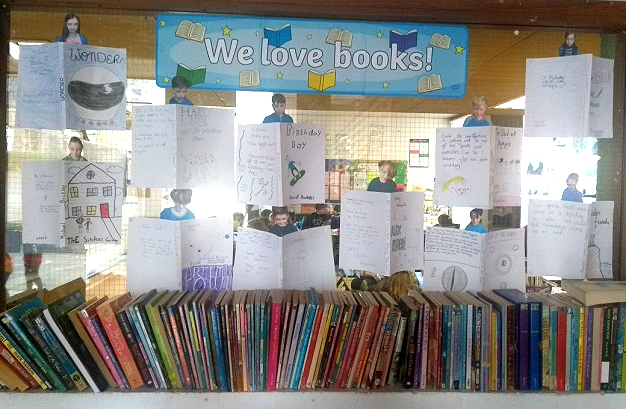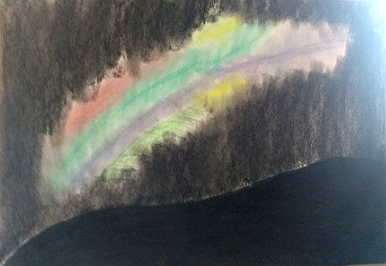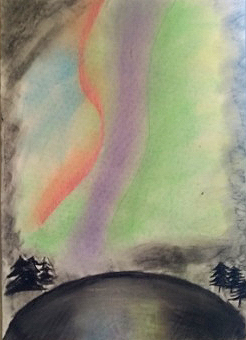 Making Pizza!!!
This term we made pizzas for our procedural writing. It was a once in a lifetime experience that everyone should get to do! We made the base, tomato sauce and we had toppings (chorizo, pepperoni and the best chicken I have ever had!) The ingredients were 5g of yeast, 200g of flour, 5ml of oil and a tad bit of water. It was really enjoyable. We then wrote out the procedure for making pizza!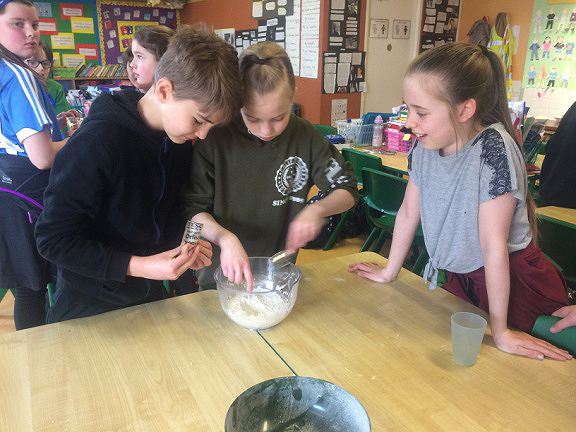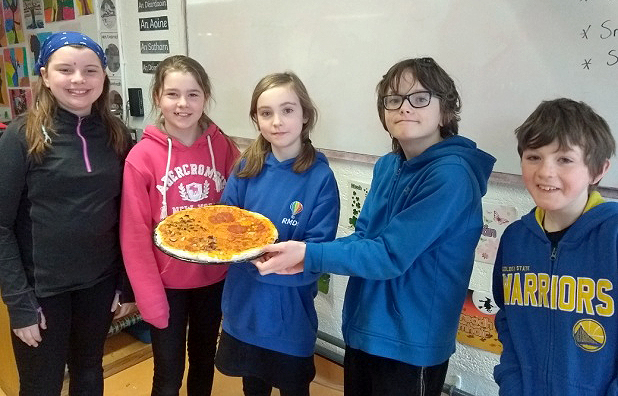 OUR SCHOOL TRIPS - BY: MABEL, KITTY & HATTIE
The Jeanie Johnson
In February we went to the Jeanie Johnson. The Jeanie Johnson is a famine ship. It was used to carry goods but changed during the famine. After that it turned into a coffin ship, although no one actually died on it! WOW! In those days the beds were made of wood with a thin sheet as a duvet. A whole family had to share ONE bunk bed! Life was hard then. It was all about finding food, not getting diseases & finding safety.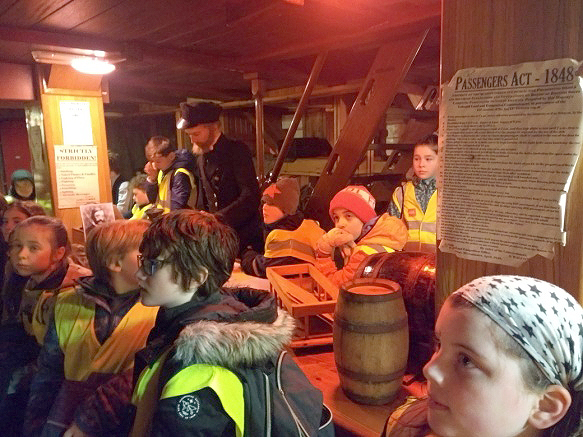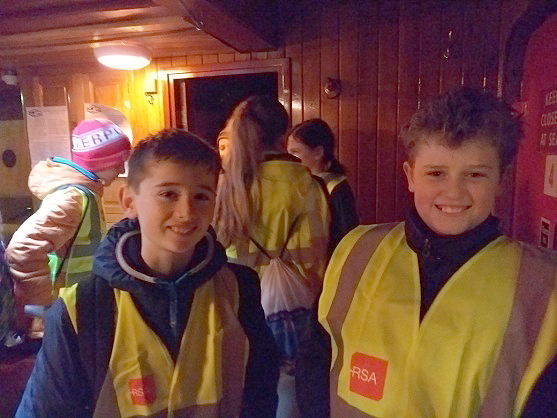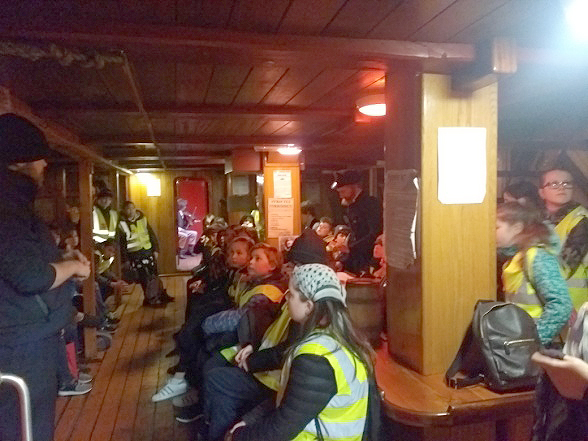 Art and The Great Hunger
We visited Dublin Castle and went to The Great Hunger exhibition. It was really interesting! There were lots of different artists work on display. Black 47 was one of the largest paintings in the exhibition. Rowan Gillespie also had sculptures on show.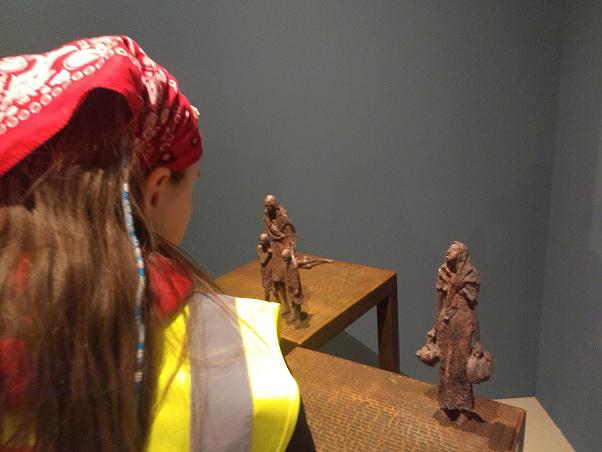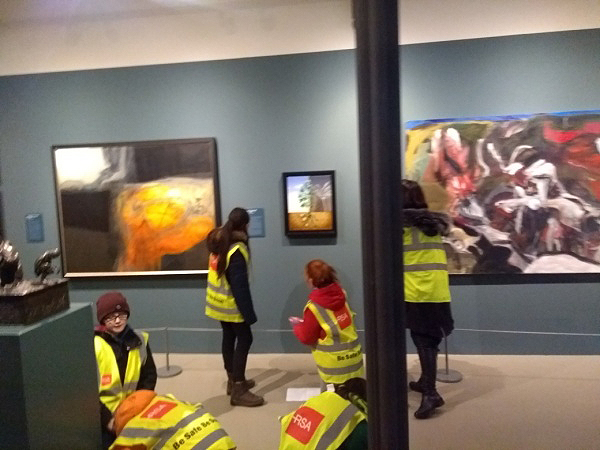 POETRY - BY MABEL, KITTY & HATTIE
This term we've been learning a lot about the famine. One of the many awesome things we did was write poetry about the famine. This was lots of fun because there are so many different topics to cover. We learned so much and it rocked!! We framed our poems in orange backgrounds This was a very fun topic and we enjoyed it!!!!!
OUR CLASS NOVEL: UNDER THE HAWTHORN TREE
We also read a class novel called "Under The Hawthorn Tree" by Marita Conlon-Mc Kenna. It was about children (Peggy, Michael and Eily) and how they found themselves in tricky situations during the Famine times when trying to reach safety. We answered questions, enjoyed the book and did book reviews. Our class learnt lots about the Famine and also had a lot fun!!!
Projects - by Emma, Olivia & Eabha
This term we did projects on Inspirational Women, The Famine and Space. We learned a lot from these fascinating projects.
The Inspirational Women projects ranged from Rosa Parks, Amelia Earhart, Marian Anderson and Eleanor Roosevelt. The projects had lots of interesting facts and everyone really enjoyed reading them.
We learned about The Famine and the terrible times that people had to go through.
The projects on Space ranged from constellations, space mysteries and many more.
This term we have done some fun and exciting projects. We can't wait for next term!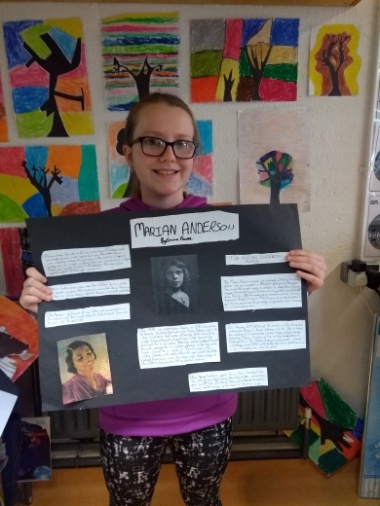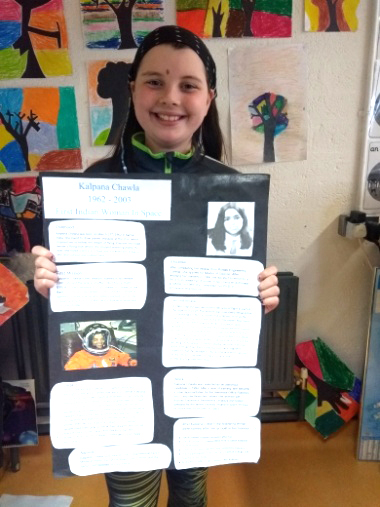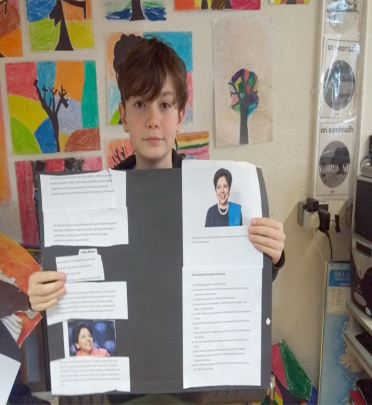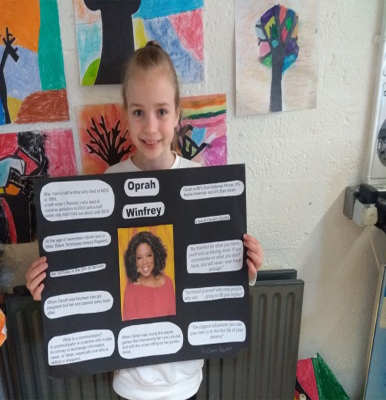 A Visit from a Marine Biologist - by Emma, Olivia and Eabha
This term for science week we got a visit from a marine biologist, to be specific she came on the 23rd of February!!
We learned how to make a hydrophone and we did an underwater experiment to see if the hydrophone worked. If it worked you could listen to a whale song through headphones.
We did a couple of jigsaws and then we did workbook work on what we learned.
We found it really fun and we think there could be a couple of future marine biologists in our class!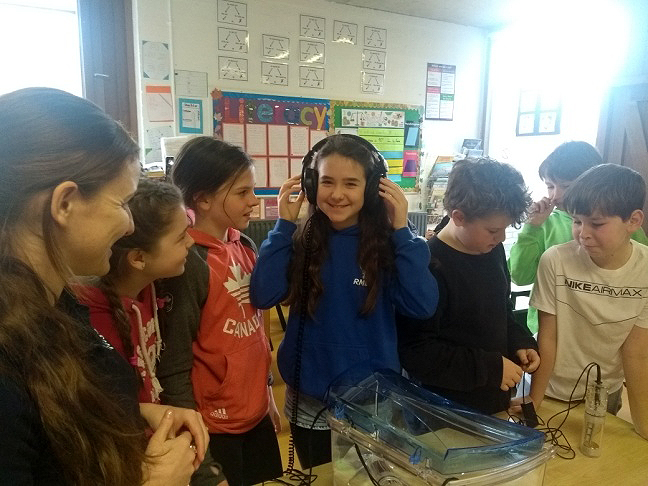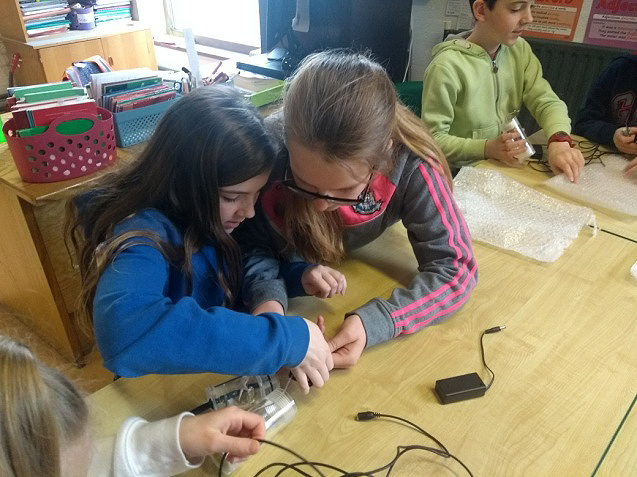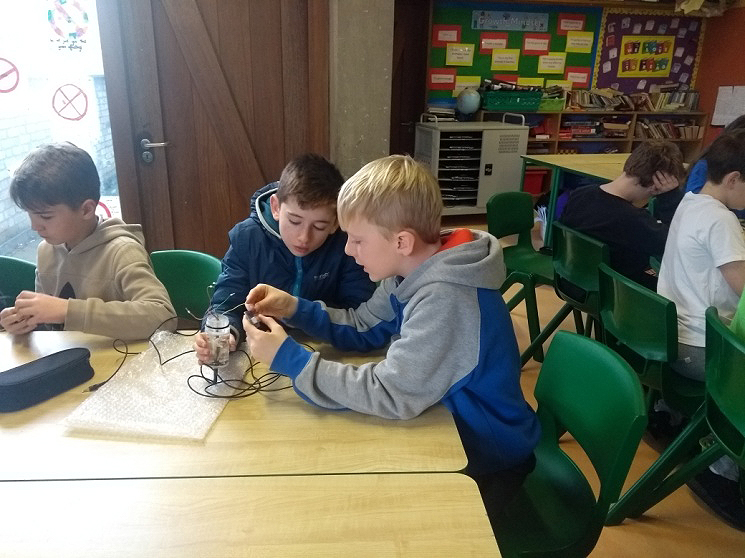 CYCLING PROGRAMME - By Finn and David
Over the last few weeks, we have been doing a cycling safety programme called Cycle Right. We have had a lot of fun doing safety drills and learning about how to cycle safely on the roads. Don and Richie were the names of our coaches. We were sad when it ended!