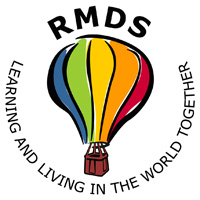 Extra Curricular Programme
Welcome back to extracurricular activities. The timetable is on the calendar page.

In accordance with the healthy eating policy of the school, the Board have advised the leaders of the classes that sweets should not be used as treats except to mark the last class of each term. In order that every child in the school has the opportunity to take part in the extra curricular activities, the Board will continue to offer financial support to families who might otherwise not be able to avail of the programme.
Below is the programme for this term. Enrolment forms are also included. Enrolment is on a first come, first served basis and children enrolled in the first term are given priority for later terms.
Envelopes should be deposited in the box outside the office/at the gate
Please use a separate form and envelope for each application
Extra application forms are available beside the box or fill out the required information on a sheet.
Please note:
Children should be collected from the front door of the school (Ranelagh Road) for activities which take place in the school. For activities which begin later in the afternoon, children should be dropped to the front door. Collect at the Mountpleasant LTC or Herbert Park otherwise.
Please collect your child promptly.
To ensure that all children enjoy these classes, we expect the same standards of behaviour as we would in school. All children are expected to act with respect and kindness to their peers and teachers. Children who are not able to do this will not be allowed to take part and monies paid will be refunded.
Extra curricular teachers will contact you if classes are cancelled for any reason.
Cancelled classes will be made up at the end or monies refunded if that is not possible.
Contact the extra curricular teacher in the first instance regarding any issues or difficulties that arise. If that does not sort out the problem, please contact the principal.
Classes will only go ahead if there are sufficient numbers enrolled
***Please note swimming cheques and forms should be brought directly to the pool – they should not be left in the school.