SCHOOL NEWS in Brief…..
20th May 2020
From the Principal's desk (aka the kitchen table!):
Hi to you all,
I hope you are all keeping well and getting to enjoy being out and about in the nice weather as much as possible. In these coming weeks we will really be emphasising the importance of physical activity for the children as we always do in Term 3 of the school year and we will be setting the physical, active challenges through their respective Seesaw and Google Glassroom accounts.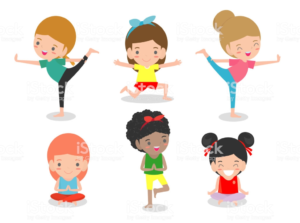 We are very busy here in RMDS both on our online platforms and behind the scenes. Following on from the government's announcement we are working on putting a plan in place for the re-opening of the school in September for the pupils. However, we are awaiting further advice from the Department of Education, and will communicate with you on this once there is more clarity.
In the meantime, we are in the process of planning towards the enrolment of our new Junior Infants and of course, preparing to say farewell to Rang 6.  We are also beginning to prepare our End of Year School Reports which will issue as usual at the end of June.
It is worth noting that in this time of change and challenge our children are learning first hand the importance of resilience and the life-long lesson of learning that things don't always work out as we have planned. While our support, love and reassurance are vital as they go through this experience, these life lessons will stand to them long into their futures. They will be a cohort of children who grew up in a very special time.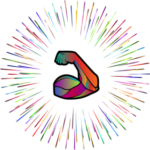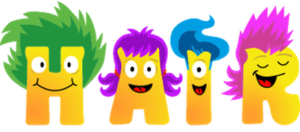 In an effort to bring us all together as the one wonderful school community that we are….we are having a Crazy Hair Day  this Friday across the school from Junior Infants all the way up to Rang 6! All children across the school are encouraged to do something "crazy" with their hair and post a picture of themselves to their respective Seesaw or Google Classroom account by 12pm this Friday, 22nd May. We will collate as many photos as possible into a whole school video which hopefully will bring a smile to all our faces and allow us to see each others' smiles across the school!
Finally, are you leaving RMDS? 
I am very aware that this is an uncertain time for many families. However, I would ask that if you expect your family circumstances to change over the summer and this will result in your child moving schools please let us know by email as soon as possible so that we can continue to put plans in place for next year. It is important for the school to know as soon as possible as we have waiting lists for classes throughout the school.
Wishing you and your loved ones safe and well!
Take care!
Rosemarie Stynes
From the Exec:
The Executive Committee had a "virtual" meeting the week before last. We are very impressed by the ongoing work by all the staff of RMDS in this difficult time. The Educate Together AGM took place last weekend and information about it can be found on the following link: https://www.educatetogether.ie/news/first-online-agm/
We hope all the students and families of RMDS are keeping safe and well.
Lorraine Grace - Chairperson
Notices:
Let's Play Ireland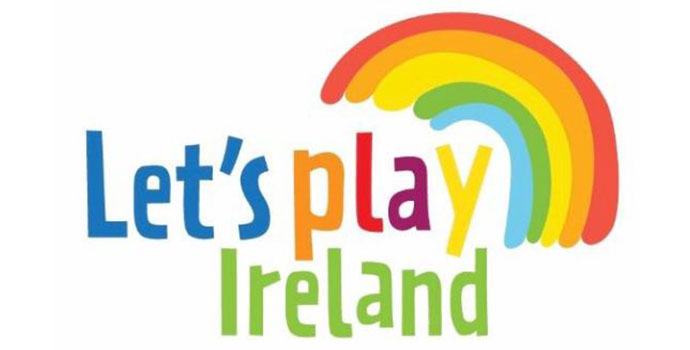 Let's Play Ireland is a government-led initiative aimed at promoting play for all children living in Ireland during the COVID-19 emergency.
Playing is central to children's physical, mental, social and emotional health and wellbeing. Children learn through play while developing resilience, flexibility and understanding of their world. Play in families enriches childhood. All children and young people have a right to play.
This week's theme is Let's Play Creatively. For more information please click on the following link - https://www.gov.ie/en/campaigns/lets-play-ireland/
Happy Birthday Wishes!
We have some "Happy Birthday" wishes to send out to some special children!
So a big "Happy Birthday" to ………
Oliver (Rang 5), Izyan (SI), Calin (SI), Isabelle W (Rang 4), Ellis (JI), Sophia (Rang 6), Juno (SI), Mary (Rang 2), Theo (Rang 3) Maeve (JI) and Elsa (SI) whose birthdays have all taken place recently! We hope you all enjoyed your day!!! A special happy birthday to Max (Rang 5) whose birthday takes place today!!!
And to…..
Bobby (Rang 4), Odhran (Rang 2) and Juliette (Rang 6), Anna BC (Rang 5), Nicholas (Rang 3), Ferdia (JI), Lucie L (R1) and Romy (R1) whose birthdays all take place over the coming week! We hope you have a wonderful day with your families!
And finally.....
I'll leave you with this thought……
We know the children have missed weeks of "school" as we know it. Many people are concerned about students falling behind because of this. And yes, they may fall behind when it comes to classroom education...but fall behind whom?
BUT WHAT IF ....
What if instead of falling "behind", this group of kids are ADVANCED because of this? Hear me out.
What if they have more empathy, they enjoy family connection, they can be more creative and entertain themselves, they love to read, they love to express themselves in writing?
What if they enjoy the simple things, like their own garden and sitting near a window in the quiet?
What if they notice the birds and the dates the different flowers emerge, and the calming renewal of a gentle rain shower?
What if this generation are the ones to learn to cook, organise their space, do their laundry, and keep a well run home?
What is they learn to ride a bike, play a board game, do simple crafts, learn to bake, climb a tree, play without a screen?
What if they learn to understand the value of money, what's important and to live with less?
What if they learn to plan shopping trips and meals at home?
What if they learn the value of eating together as a family and finding the good to share in the small delights of the everyday?
What if they learn to just be, to be more resilient, to be content?
What if they are the ones to place great value on our teachers and educational professionals, librarians, public servants and the previously invisible essential support workers like truck drivers, grocers, logistics, and health care workers and their supporting staff, just to name a few of the millions taking care of us right now while we are sheltered in place?
What if among these children, a great leader emerges who had the benefit of a slower pace and a simpler life to truly learn what really matters in this life?
What if they are AHEAD? 🏼♥️
(Author unknown)