Rang 1 Easter 2018
Dia dhaoibh! Rang a hAon came back after Christmas ready to do loads of work this term! We have been very busy learning about lots of different things. Here are a few topics that stood out for us. We hope you enjoy reading about this as much as we enjoyed this term!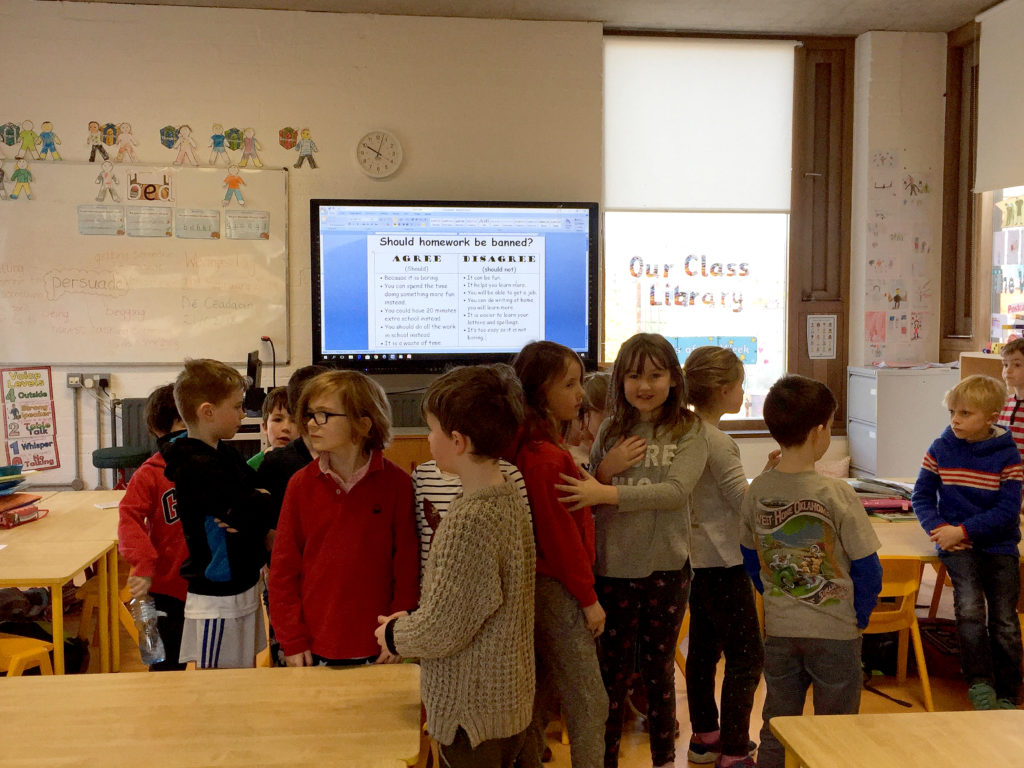 This term we held our first debate in the classroom. The motion was whether we should have homework. At the beginning most of the class were against having homework. Both sides spoke very well and in the end the side encouraging homework won.
This term we also did some Science experiments: We did an investigation on washing your hands and about the germs in our toilets. We handled slices of bread before and after we washed our hands and watched how mouldy the slices would get. We had some very surprising results! The washed hands slice become completely covered in green and blue mould while the unwashed hands only had a small bit of mould growing!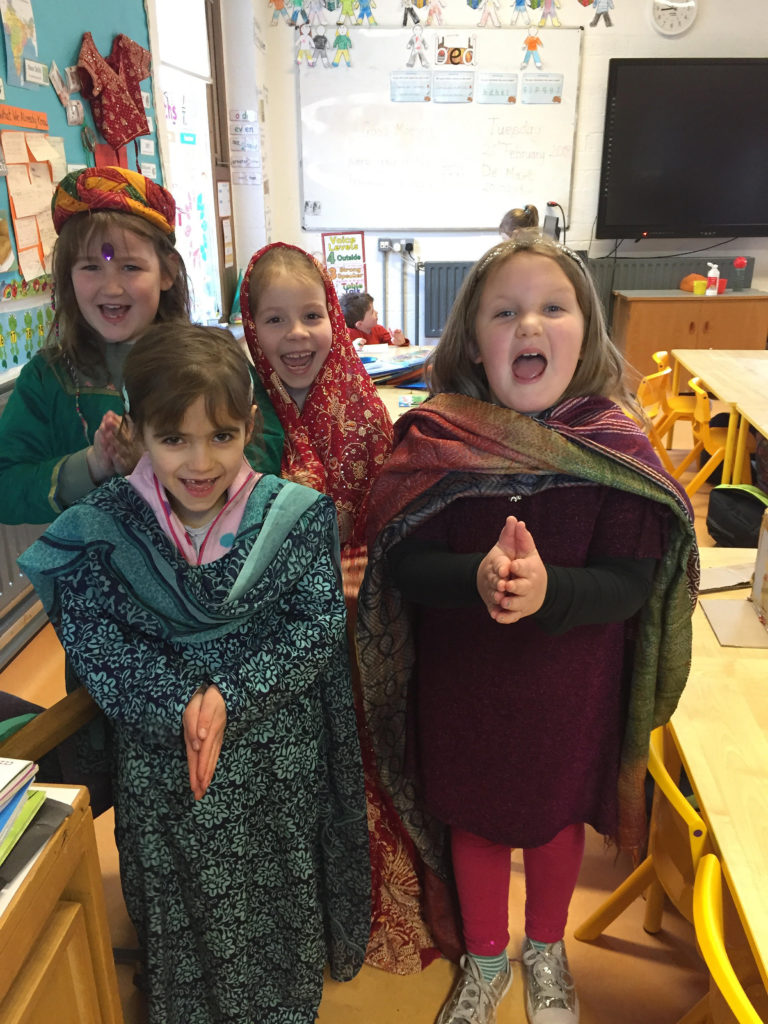 Spring finally arrived and we are really enjoyed learning about what makes seeds grow. We all got a chance to investigate growing runner beans in the classroom. Most of the seeds started to grow and even some of them now have leaves as well as stems and roots. A lot of us were surprised that a seed could grow in a sandwich bag without any soil!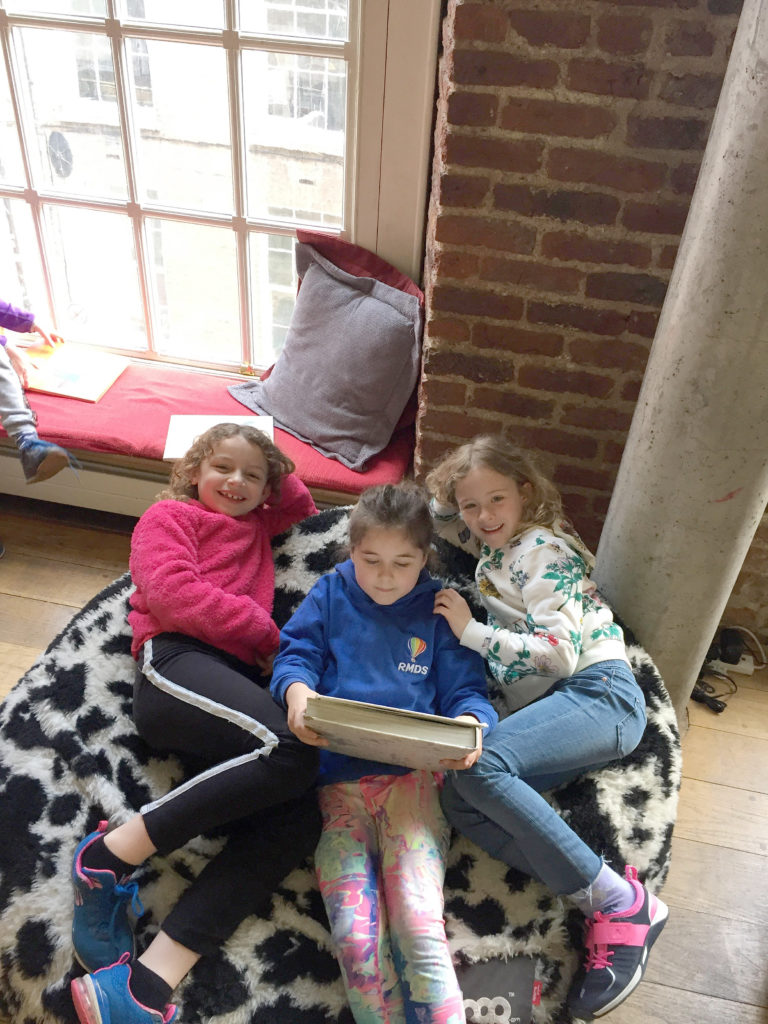 Bhí Seachtain na Gaeilge iontach againn. Bhí 'Seó Faisin' againn. Chaith an rang éadaí speisialta agus shiúil gach duine síos an siúloid os comhair na ranganna eile. Bhí céilí agus raifil againn freisin.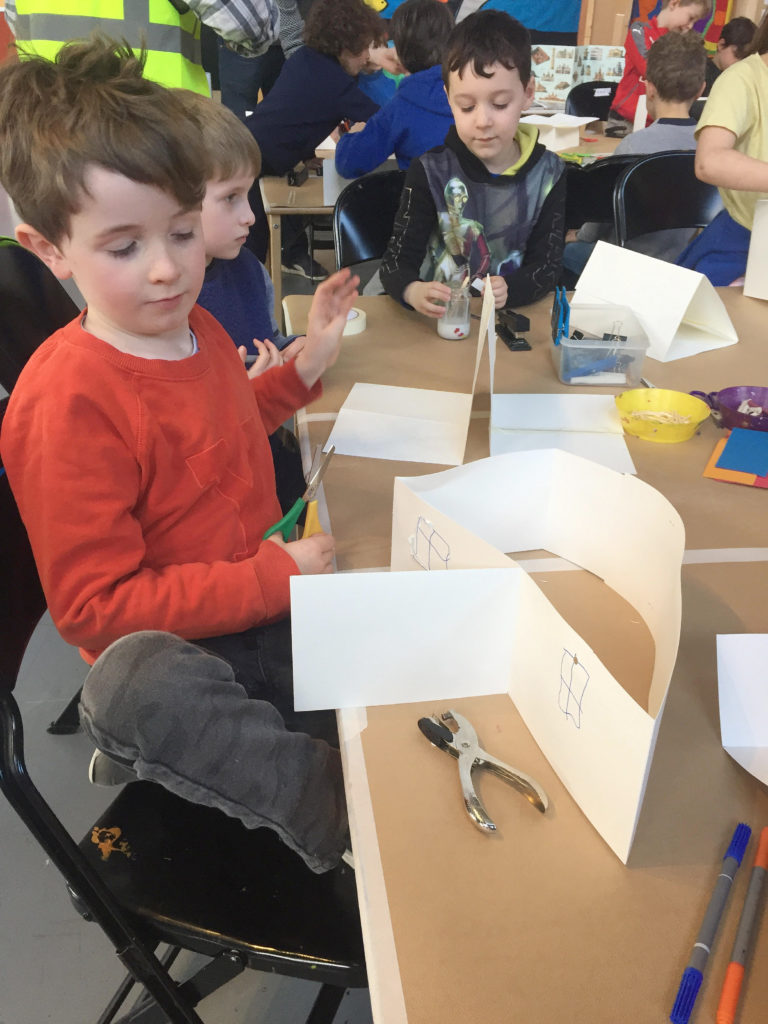 We all had a fantastic time learning about the subcontinent of India. We learned about the countries food, clothes, landmarks, animals and the Hindu religion. We even got the opportunity to try on a Sari (traditional Indian dress for women), wear a bindi and taste some delicious food including samosas, naan bread, poppadoms and mango chutney.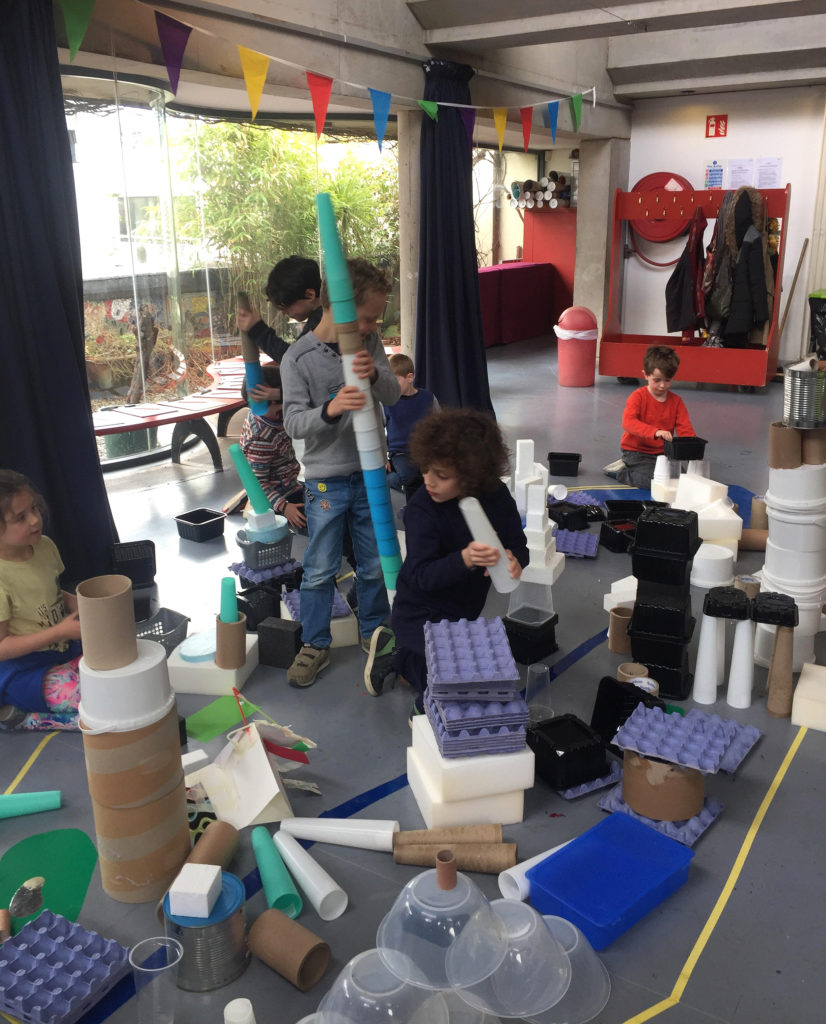 Time flies when you're having fun and the term was a quick one. We hope you enjoyed reading about it. As you can see, we really have been busy! Now we are looking forward to a well-deserved break over the Easter holidays.
Slán,
Rang A hAon