Rang a hAon – Nollaig 2018
This term has been a busy one in Rang a hAon!
We have been going to Park three times a week for the first time and we really love it! We've done a great job adjusting to the longer day, and have taken on lots of new responsibilities.
We love reading in Rang a hAon! So far we have read four novels: George's Marvellous Medicine, The Twits and Charlie and the Chocolate Factory, all by Roald Dahl, as well as The Giggler Treatment by Roddy Doyle. We always vote on which novel to read next!
Every Wednesday we play GAA with Simon. We have learned lots of skills, like kicking and handpassing. We can't wait to get started again in January!
Since September we explored artwork by lots of different artists, such as Claude Monet, Wassily Kandinsky, Vincent Van Gogh, Guiseppe Acrimboldo. We love taking turns in the Artist's Chair to talk about our own masterpieces!
Twice a week, we do literacy stations with Ms. Reilly and Ms. Ormiston; we move around the class small groups and spend 10 minutes doing 5 different activities! Our favourite is a game called Splat!
At Halloween, our class was filled with ghosts, ghouls and lots of other spooky creatures! We really enjoyed learning about the Mexican festival el Día de los Muertos, especially making relief prints of sugar skulls.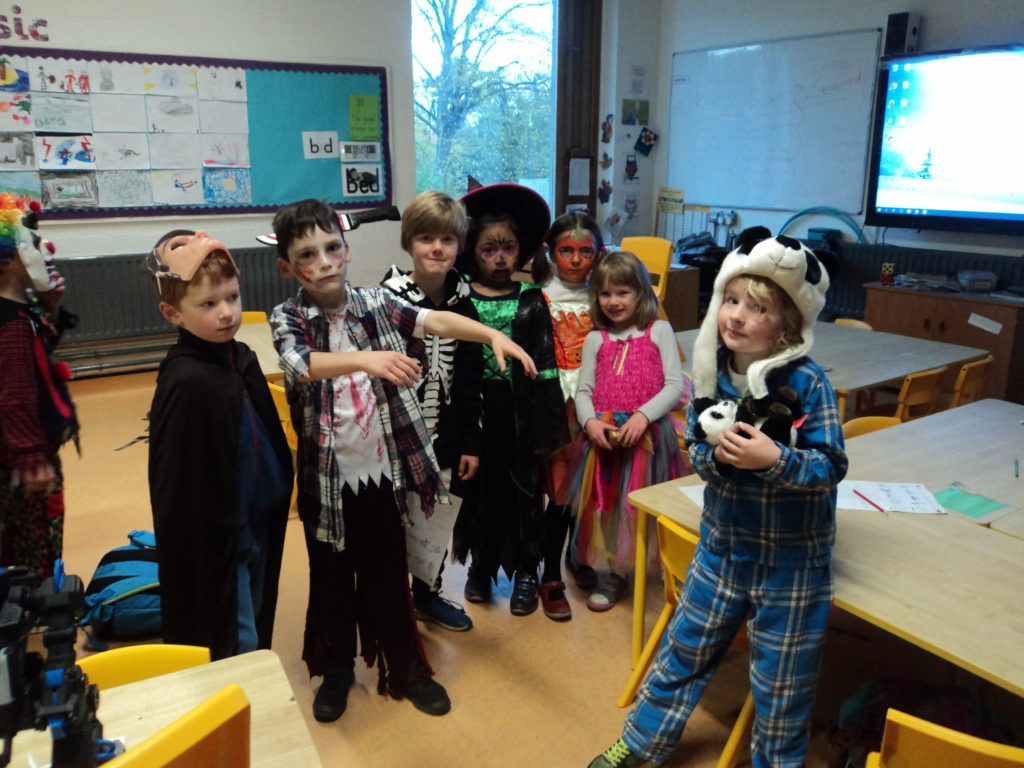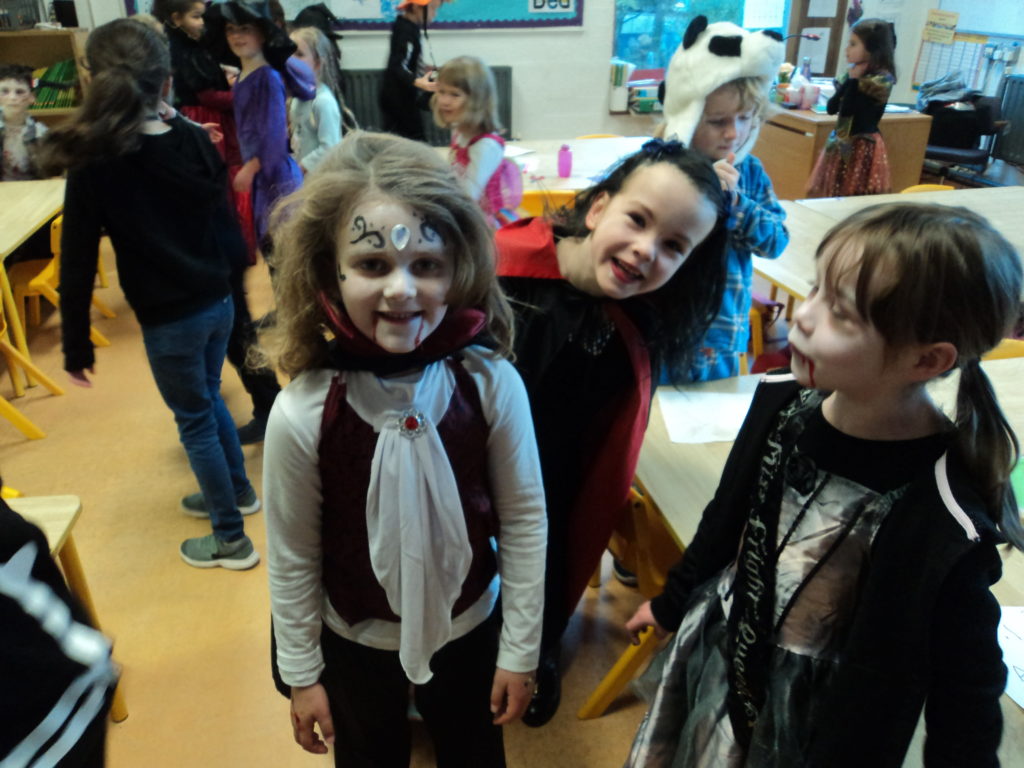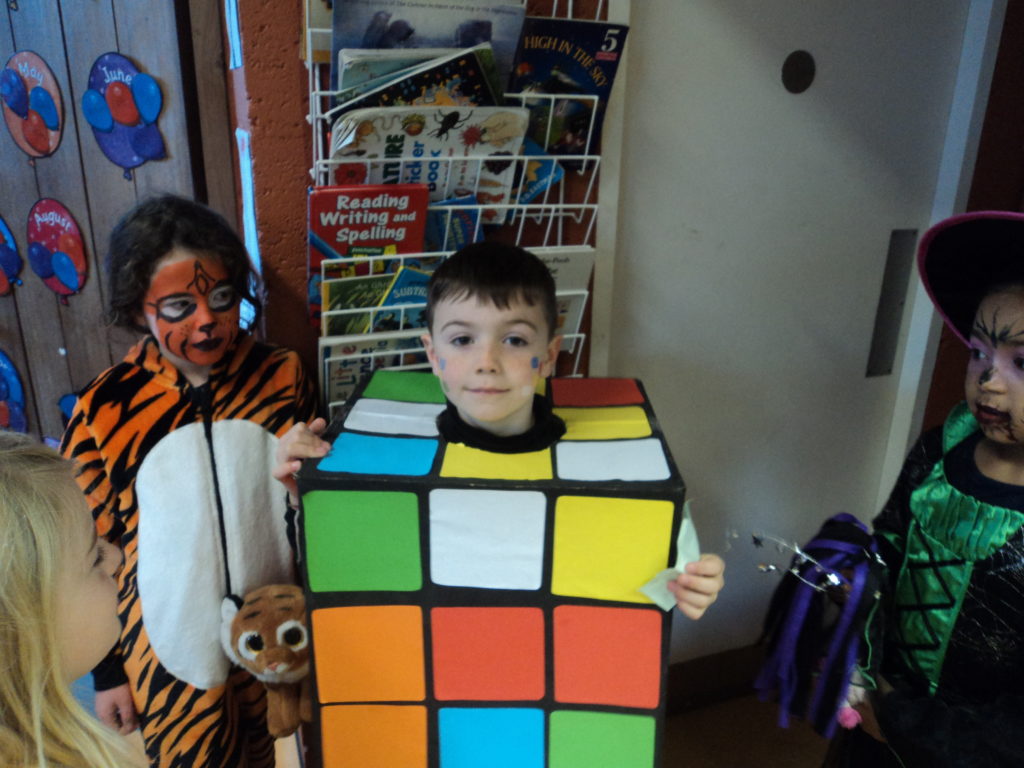 We really enjoy learning about different festivals and traditions from cultures and religions across the world. So far we have celebrated Rosh Hashanah, Yom Kippur, Navaratri, el Día de los Muertos, Diwali, Advent, Hanukkah and Christmas! We can't wait for more celebrations in 2019!
As part of the Christmas play, we have been learning all about the Chinese Lantern Festival! We're really looking forward to performing our play and celebrating the festival, which takes place in January!
We have had a great start to the year with lots of learning and plenty of fun! Have a great Christmas from all of us in Rang a hAon!