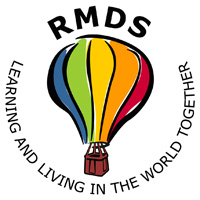 SCHOOL NEWS in Brief…..
18th September 2014
 From the PA:
 Coffee morning tomorrow, Friday 19th September, from 8.30am in the yard. We especially welcome parents new to the school – we hope you can come along and meet each other and sample some coffee and buns. All monies raised for the Irish Hospice Association.
We are holding our AGM on Tuesday 23rd September @ 8pm in the Seomra Spraoi, all welcome, please come along to meet other parents and consider joining the committee for the coming year, in this very rewarding role.
From the Principal's desk:
CLASS MEETINGS next week as follows:
Tuesday 23rd Rang 5
Wednesday 24th Rang 3
Thursday 25th Senior Infants
All meetings will take place at 8.45 a.m. (sharp) in the seomra spraoi and will be finished by 9.30am.  There will be an opportunity for individual questions with the teachers after the meetings. Individual Education planning (IEP) meetings for parents of children with Special Educational Needs (SEN) will take place before the end of October. Individual parent / teacher meetings will take place during the last two weeks of November.
HSE forms (distributed to Junior and Senior infants on Tuesday) should be returned by tomorrow, please, to the office or the class teacher.
DES online data base – some children have forms in the bags today – please return to the office tomorrow.
Outstanding school tours and classroom contribution payments should be made immediately. Please go to the school website (www.rmds.ie) and click on the contact cloud. Scroll down and you will see three PAY buttons. Click on the school tours and contribution button and follow the instructions to register and log in. If you have no access to the website or are having difficulty, please call to the school office. Receipts will issue to your email address.  Thanks to those of you who have paid already.
Joan Whelan
RMDS School Age Childcare
Information from Caroline Percival on 085-1156506 or email childcare@rmds.ie