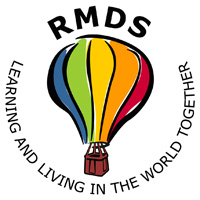 SCHOOL NEWS in Brief….. 25th September 2014
 From the Principal's desk:
Class meetings have now finished for this year.  Thank you all for your attendance – we had practically 100% turnout, which is fantastic. I really hope that you find these meetings useful. Any comments /suggestions for improvements etc can be sent by return email for my attention.   Summary notes will be sent by email to all classes (except junior infants, these were given at the meeting) by the weekend. The notes will also be available on the classes section of the school website over the next few days.
One topic that did crop up in at a number of meetings was suitable reading material for children. Children's Books Ireland have really good reading lists – go to www.childrensbooksireland.ie , click on resources and then recommended reading. I would suggest you look at the lists with your children so that they can be involved in the choice of books. The local libraries (Rathmines, Dundrum and Dolphin's Barn) are also great sources of material and advice. Here in RMDS we hope to substantially increase the numbers of children who say they find interesting and enjoyable reading material in school over the course of this school year. There are some books presently on the corridors – children are more than welcome to borrow these to read at home. Also, if you are clearing out books at home that are in good condition, we would be delighted to take them for use here in the school.
There were a number of other suggestions made at the meetings, in particular around helping parents to know more about their child's day here in school. We will consider these and other suggestions at our staff meeting next week and incorporate into our planning for the year ahead.
There are letters in the schoolbags today with regard to the school tours and classroom contribution monies now due. This payment covers art materials, photocopying, personal accident insurance and other classroom requisites for the year as well as all outings and trips (with the exception of the main rang 6 overnight tour next May).
In order to pay, please go to the school website (www.rmds.ie) and click on the contact cloud. Scroll down and you will see three PAY buttons. Click on the school tours and contribution button and follow the instructions to register and log in. If you have no access to the website or are having difficulty, please call to the school office. Receipts will issue to your email address.  Thanks to those of you who have paid already.
Joan Whelan
RMDS School Age Childcare
Information from Caroline Percival on 085-1156506 or email childcare@rmds.ie