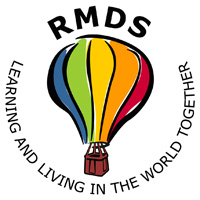 SCHOOL NEWS in Brief…..
10th January 2019

From the Principal's desk:
Welcome back to everyone this term. I hope you had a lovely restful break with your family and friends and wishing a very happy new year to you all!
We have a busy term ahead of us! Some of the things to look forward to this term are Cór na nÓg with Rang 5 & Rang 6, Cór Fhéile with the choir, NCH Primary Ensemble project with our orchestra ensemble, Science Blast in the RDS with Rang 4, Forest School for Rang 2, Paired Reading with Rang 4 and Rang 1, Cycle Right with Rang 5, our RMDS Football World Cup for Rang 1 - Rang 6, our continued partnership with St. Michael's House Grosvenor NS Project involving Rang 5, Write A Book Project with all classes, Seachtain na Gaeilge in March, our Student Council work and the Active Schools Committee will continue their work on helping us get more active! More about all of those later!
This term we will also be teaching the Stay Safe Child Protection Programme in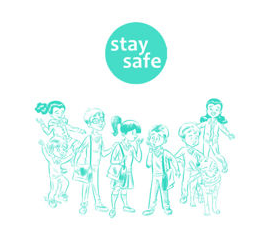 Senior Infants, Rang 1, Rang 3 and Rang 5. The Stay Safe Programme is part of the Social, Personal and Health Education (SPHE) curriculum which all primary schools are required to implement.
Information on this programme can be found online at http://www.pdst.ie/ChildAbusePreventionProgramme and http://www.staysafe.ie/teachers/resources.htm.
Extra Curricular Activities
This term of Extra Curricular Activities will start this coming Monday, 14th January.  Activities run for 10 weeks, from week beginning Monday, January 14th to week beginning Monday, March 25th, excluding Mid-Term Break 18th-22nd February and St. Patrick's Day Bank Holiday Monday, 18th March.
And a reminder....
Punctuality
Everyone is expected to be on time for school - that means being at the gate by 8.30am.  Children who arrive in class after 8.40am will be marked late.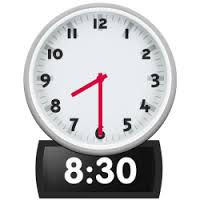 Absence
All absences from school must be accounted for. Please ring the school or email the office (secretary@rmds.ie) on the first morning of absence.  For absences longer than one day, please send a note or an email so that we have a written record.  There are blank notes in the homework journal that can also be used for this purpose.
Head Lice...

Again, time to check those locks!!! Remember anyone can pick up head lice. They are most common amongst young children as they often put heads together during play allowing the lice walk from one head to the next. Head lice do not reflect standards of hygiene. They are just as willing to live in clean or dirty hair. It is important that parents check their children's hair regularly. This way head lice can be found before they have a chance to breed. They can then be treated stopping them from being passed around the family…or from family to family! The way to check someone's head is called "detection combing". This should be done regularly and in the case of a confirmed infection in one family member, the other members of the household should carry out "detection combing" twice weekly for one week. Please let the school know if you detect a case of head lice so that we can alert parents to check their own child's hair.
Please check your child's hair this weekend! Remember, everyone has a part to play!
Please check for lost property at the gate in the morning. All items left at the weekend will be donated to charity.
Rosemarie Stynes
Calendar for Term 2 & 3:
RMDS Term Dates 2019
| | | | |
| --- | --- | --- | --- |
| School opens | Spring term | Monday | January 7th |
| Closed | School holiday | Monday | February 18th |
| Closed | School holiday | Tuesday | February 19th |
| Closed | School holiday | Wednesday | February 20th |
| Closed | School holiday | Thursday | February 21st |
| Closed | School holiday | Friday | February 22nd |
| Closed | Public holiday | Monday | March 18th |
| School closes (midday) | Easter | Friday | April 12th |
| School opens 8.30am | Summer term | Monday | April 29th |
| Closed | Public holiday | Monday | May 6th |
| Closed | Public holiday | Monday | June 3rd |
| School closes (midday) | Summer | Friday | June 27th |
Other school events and dates are available on the calendar on the school website (www.rmds.ie).
From the BOM:
The Board would like to thank Eleanor Murphy White for her fantastic contribution to RMDS over the last 14 years and to wish her a long and happy retirement.
At year-end our Voluntary Contributions are projected to be €18,000 against a full year target of €40,000.  The school relies on VCs to fund essential work and we will require a continued focus to achieve this target. If you're interested in contributing, either as a one-off or regularly, please contact the office.
The Christmas Fair was an amazing success so thanks to the Parents Association for the organisation and to all who came along in support. This is our biggest fundraiser each year and we appreciate how it continues to grow from strength to strength with your support! This year we raised an incredible €11,800 and this achievement is down to the work of the whole school community – Thank you!
A great response to the Ethos Review survey – well done and thank you. The next phase is to collate results and plan next steps.
Extra-Curricular Activities re-commence on January 14th.
Happy New Year to all!
From the PA:
Wishing everyone a Happy New Year! We look forward to some excellent events for the second half of the year! All ideas and thoughts welcome!
The PA
Notices:
WANTED!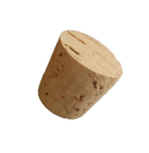 If you have any corks left over from Christmas, Rang 4 would greatly appreciate them for a Science project they are undertaking.
RMDS School Age Childcare
Information from Caroline Percival on 085-1156506 or email childcare@rmds.ie.
Don't forget to keep an eye on the school website - www.rmds.ie!