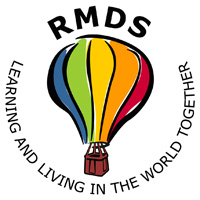 SCHOOL NEWS in Brief…..
10th May 2018
From the Principal's desk:
This week we received the wonderful news that RMDS has been awarded the Discover Primary Science and Maths Plaque of STEM Excellence for the 2017/18 academic year. All our hard work has paid off! A Plaque of STEM Excellence is one of the highest awards that a school can achieve in the area of STEM education and commends RMDS for deeper engagement, whole school involvement and external science engagement in Science, Technology, Engineering and Maths programmes for this 2017/18 academic year.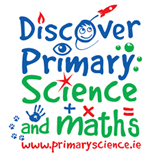 A huge thank you to our co-ordinator Ms. Dillon and to all the teachers for gathering all the evidence of our hard work, to our pupils for participating and to our parents for getting involved in our STEM activities this year! It is fantastic to see all of the Science, Technology, Engineering and Maths work being carried out in RMDS with such enthusiasm and interest.
As you know, RTÉ's children's news programme, news2day will be in our school on Monday, 14th May to cover our Green School's activities in RMDS, to mark National Walk to School Week and to celebrate us winning our 3rd Green Flag for Travel.
All children are asked to wear GREEN on Monday!
A reminder that the Junior Infant Reception Day for incoming Junior Infants is Thursday, 24th May.  The present Junior Infants will have no school that day.
The school will be closed on Friday, 25th May as the school will be used as a polling station for the upcoming Referendum.
Please check for lost property at the gate. All items left at the weekend will be donated to charity.
Rosemarie Stynes
From the PA:
Friday 22nd June – The RMDS Parents End of Year Night Out!!
The Hill Pub is booked – so book the babysitters!!!
 Sunday 24th June – RMDS Sports Day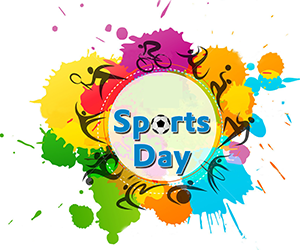 Our annual Sports Day will run from 11h00 – 14h00 in the Alexandra College Grounds beside Kildare Place School on Upper Rathmines Rd.   We will be recruiting for Volunteers soon and putting up posters announcing the new events planned for this year!!!!  Any ideas, volunteers at this stage – please email pa@rmds.ie.
 The PA
Notices:
Peil Óg
Ranelagh Gaels and Dublin LGFA are delighted to announce that Peil Óg is coming to the club – starting on Thursday, May 17.
Peil Óg is a special football training programme aimed at girls aged between eight-and-12 years old.
Girls of all abilities are encouraged to take part – even if they have never played football before – and you don't have to be a member of Ranelagh Gaels to join in either. Just come along!
More information available at: http://www.ranelaghgaels.ie/2018/04/peil-og-comes-to-ranelagh-gaels/#more-5100
RMDS School Age Childcare
Information from Caroline Percival on 085-1156506 or email childcare@rmds.ie.
Don't forget to keep an eye on the school website - www.rmds.ie!