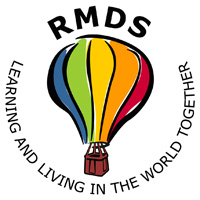 SCHOOL NEWS in Brief…..
10th November 2016
From the Principal's desk:
Parent teacher meetings start next week. Rang 3 and Rang 5 will take place on Wednesday, 16th and Thursday, 17th. Half of Junior Infants and Rang 1 will begin on Friday, 18th with the remainder the following week.
Choir members – please be at the front door at 8.10 am in the morning. Anyone who attends this Friday will be a permanent choir member - so this is your last chance to join!
Please check for lost property at the gate in the morning. All items left at the weekend will be donated to charity.
Rosemarie Stynes
From the BOM:
The transition to our new principal has gone really well, everyone is enjoying getting to know our new principal Rosemarie Stynes better!
Voluntary Contributions.  A big thanks from the Board of Management to everyone who made a donation in response to the Board's recent letter. Your donations are much appreciated and make a real difference to the running of the school. It's never too late to organize a VC either - it's a very simple process, just check the school website or ask at the office.
New ET South City post-primary! ET has been awarded patronage of a new school for Dublin South City. Congratulations to everyone involved in the campaign. The school is scheduled to open in 2018. See educatetogether.ie
Representing RMDS! Comhairle members from R6 will be representing the school at the annual Comhairle na nÓg meeting on November 18th. Student Council representatives from R5 & R6 are making a presentation on the Linear Park project at #StudentMeet at the ET Ethos Conference on 25th November. And finally, the RMDS choir sounds great and preparations for Cór na nÓg are in full swing!
Notices:
RMDS School Age Childcare
Information from Caroline Percival on 085-1156506 or email childcare@rmds.ie.