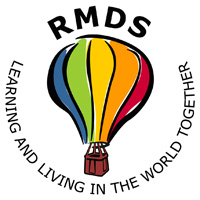 SCHOOL NEWS in Brief…..
10th September 2015
Don't forget our Parents Association welcome coffee morning tomorrow at 8.30 here in the school – we look forward to seeing you all, especially parents new to the school.
From the Principal's desk:
Extra curricular activities begin on Monday 14th September.  Most classes are now full, with the exception of French. Check for any remaining places with the office in the morning.
Outstanding school tours and classroom contribution payments should be made immediately. Please go to the school website (www.rmds.ie) and click on the contact cloud. Scroll down and you will see three PAY buttons. Click on the classroom requisites and school tours button and follow the instructions to register and log in. If you are having difficulty, please call to the school office. Thanks to those of you who have paid already.
We had a very successful fire drill this week – ask your children to tell you about it. We talked about being ALERT and watching teacher and moving quietly and quickly when we hear the fire bell.
We have had some vomiting bugs this week – so if your child says they feel unwell, they may very well be!  Please do not send sick children to school as we do not have facilities to mind them.
Please ensure all absences are accounted for and children are in school at 8.30am. Children will be marked late if they are in after 8.40am.
Please check for lost property at the gate in the morning. All items left at the weekend will be donated to charity.
CLASS MEETINGS will begin next week as  follows:
Monday 14th  Rang 6
Tuesday 15th  Junior Infants
Wednesday 16th  Rang 2
Thursday 17th h Rang 5
Friday 18th  Rang 4
All meetings will take place at 8.45 a.m. (sharp) in the seomra spraoi and will be finished by 9.30am.  There will be an opportunity for individual questions with the teachers after the meetings. Individual Education planning (IEP) meetings for parents of children with Special Educational Needs (SEN) will take place before the end of October. Individual parent / teacher meetings will take place during the last two weeks of November.
Joan Whelan
From the Executive:
The newly elected Executive met last week and is looking for volunteers to help with a number of some key school initiatives over the coming year.  Our responsibilities include the provision and maintenance of the school building, as well as the guardianship of the ethos of the school. The Board of Management looks after the day to day running of the school.
We are particularly interested in hearing from you if you know about flat roofs and windows, are interested in helping with fundraising or have an interest in accounting or auditing – we don't need the same person to have all those skills!
Some experience and enthusiasm is all that is required, and you can input as much as or as little as you would like.  For more information or a chat on what's involved please contact Kevin Hewston on 087 6938947 or kevin_hewston@hotmail.com or Margaret Bluett on 086 8524278 or m_bluett@yahoo.co.uk.
Kevin Hewston, Chairperson
From the PA:
 We are holding our AGM on Tuesday 22nd  September @ 8pm in the Seomra Spraoi, all welcome, please come along to meet other parents and consider joining the committee for the coming year, in this very rewarding role.
Avril Whelan, Chairperson
RMDS School Age Childcare
Information from Caroline Percival on 085-1156506 or email childcare@rmds.ie.
 Don't forget to keep an eye on the school website, www.rmds.ie