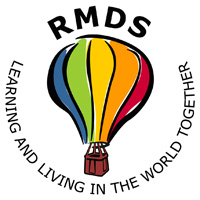 SCHOOL NEWS in Brief…..
 10ú Márta 2016
Dia Daoibh go léír,
A reminder to all our parents to join us on Tuesday morning next, 15th March 2016, to celebrate Proclamation Day.
The choir will perform for you at 8.45am in the yard. Following that we would like to invite you all to project presentations in the classrooms to see the work the classes have been doing to commemorate 1916.  Grandparents and other family members are most welcome to join us as well.  All will be done and dusted by 9.30am.
At 11am on the same day, we will be raising the national flag at a short assembly in the yard.  Again, parents are very welcome to join us for this special event.
We are asking everyone, children and adults, to dress in the style of 1916 to add to the sense of this being a very special occasion for Ireland and for our commemoration of 1916 here in RMDS.
If any parents want to take some photos or video for us on the day that would be great!
We will be reciting paragraph four of the proclamation during our flag raising ceremony and we include it below for you to practice at home with your children.
…The Irish Republic is entitled to, and hereby claims, the allegiance of every Irishman and Irishwoman. The Republic guarantees religious and civil liberty, equal rights and equal opportunities to all its citizens, and declares its resolve to pursue the happiness and prosperity of the whole nation and of all its parts, cherishing all of the children of the nation equally, and oblivious of the differences carefully fostered by an alien Government, which have divided a minority from the majority in the past.
And on another note….
In the spirit of proclamations, I want to let you all know that I have spoken with the Board of Management to let them know that I will be retiring in the Summer.  I have been teaching here in RMDS since September 1992. Every day has been a joy and I consider myself one lucky person to be able to say that about my job. I have learnt so much from the all of the children and families, past and present, and all of my colleagues, over the years. RMDS is a very special place and I assure you all of my fullest commitment to ensuring a smooth transition to a new phase of its development.
And some housekeeping….
The school will close for the Easter vacation at 12 midday on Wednesday 16th March.
The Easter camp is now full.
Lost property – please check at the gate in the morning.
Extra curricular activities have now finished for the term. Enrolment forms for next term will issue on 7th April and classes will begin again on 11th April. Children who have been enrolled this term and who have their forms back on Friday 8th April will be given first priority.
 Joan Whelan