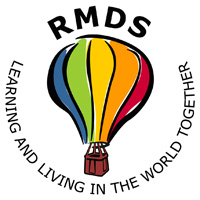 SCHOOL NEWS in Brief…..
9th October 2014
  From the PA:
Looking forward to seeing you all on Monday 13th October for the  RMDS Family Nutrition Workshop at 8pm.  This event promises to be an interactive workshop designed for busy people looking for simple, healthy family meals and snacks to maximize energy and improve health.  Last few tickets on sale at the gate tomorrow morning. Looking forward to seeing as many there as possible!
Hurling coaching – we have been contacted by a local parent who is hoping to start hurling coaching locally on Thursday afternoons  – families who are interested should email john@persona.ie
Avril Whelan, Chairperson
From the Principal's desk:
We had class photos taken this week and prints will be available for sale shortly.
We also re-launched our Green School campaign today with the raising of the green flag and the singing of our green song – ask the children to tell you all about it! The theme this year (very appropriately!) is water. So we hope to have lots of water saving tips for home and for school over the coming two years as we seek our third Green Flag.
As you know our website was re-launched in June and we are hoping to have more and more material relevant to the life of the school to help parents feel more connected to what is happening in school – so do keep a regular eye on it at www.rmds.ie
Thanks to everyone who has paid the classroom contribution/ school tours payment to date. For anyone still to pay, please go to the school website (www.rmds.ie) and click on the contact cloud. Scroll down and you will see three PAY buttons. Click on the school tours and contribution button and follow the instructions to register and log in. Receipts will issue to your email address.
If you have no access to the website or are having difficulty, please call to the school office.  We have a number of 'failed payments' coming through, for whatever reason, so please talk to us if there are difficulties and we will try to sort the glitches. For those opting for instalment payments of the classroom contribution (which covers the cost of school tours, art and craft supplies, photocopying etc) two payments are taken in consecutive months.
Voluntary contributions are a separate thing – this a request from the Board and the Executive for a donation from families to help make up the shortfall in funding provided by the Department of Education and Science. This appeal will shortly be made by the Board and the Executive.
Joan Whelan
RMDS School Age Childcare
A reminder that there will be no Halloween camp this year due to building works in the Seomra Spraoi
Information from Caroline Percival on 085-1156506 or email childcare@rmds.ie