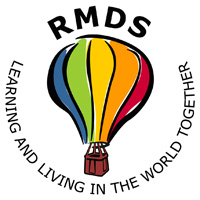 SCHOOL NEWS in Brief…..
 11th February 2016
 Please check the lost property in the morning.
School closes at the usual time tomorrow for the half term break and reopens on Monday 22nd February.
The school will be closed on Friday 26th February as it will be used as a polling station for the General Election.
From the Board of Management - Educate Together News
An EGM of Educate Together was held on 23rd January to consider its financial situation as a deficit of approximately €168,000 was forecast for the year 2016. A motion was carried by a large majority that:
All member schools make a voluntary contribution of €1,000 (or more, if possible);
All members support the lobbying of general election candidates to put in place appropriate funding for a national network of Educate Together schools;
All members support enhanced fundraising efforts.
To address concerns expressed at the EGM regarding long-term financial stability, the Board of Educate Together undertook to present a detailed plan for sustainability at the next AGM on 21st May.
Educate Together have set up a special website for the General Election, www.educatetogetherGE16.com. It's very helpful and well worth a look.
Remember to question election candidates calling to your door. You should already have a handy canvass card which has been provided to families in the school today, setting out 4 commitments that the Educate Together movement is seeking.
From the PA:
It's a Wrap! Well done to all who attended and helped put together the RMDS Cinema Night 2016!  The event was a huge Box Office hit!  Special thanks to Director - Oscar Carolan, Producers - Rachel Sirr & Anne Harrington, Artistic Direction - David Quinn, Technical Support - Tim Gill, Catering - Dori, Melissa, Florence & Tara, and all of the cast and crew who helped with ticket sales, set-up & de rig.  Thanks also to all of the parents who turned up for the wrap party!!  Final thanks to Kieron Walsh who supplies a great selection of movies to entertain the children every year.
Reminder also about Friday's coffee morning to communicate progress update re Educate Together Second-level School for Dublin South City to open 2018
Complete an Expression of Interest form NOW!
http://www.educatetogether.ie/dublin-south-city-2L-2018
The coffee morning will be in the Seomra Spraoi from 08h30 - 09h15. Please drop in if you can. Everyone welcome!
Dont forget to join the Facebook page for further updates. https://www.facebook.com/groups/educatetogethersecondary/
 RMDS School Age Childcare
The midterm camp is  now full.
Information from Caroline Percival on 085-1156506 or email childcare@rmds.ie.
Don't forget to keep an eye on the school website, www.rmds.ie