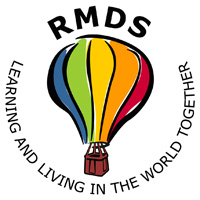 SCHOOL NEWS in Brief…..
11th May 2017
From the Principal's desk:
Our sincere sympathies to Therese Curran on the sad passing of her mother earlier this week. We keep Therese and her family in our thoughts at this difficult time. May she rest in peace.
Please check for lost property at the gate in the morning. All items left at the weekend will be donated to charity.
Rosemarie Stynes
From the BOM:
 Educate Together AGM
This will be held in Hansfield ETNS on May 20th. It's an important event in ET's annual calendar, and RMDS will be well represented!
Childcare Protection Policy
Our policy has had its annual review. It's been signed off by the Board and is up on the website. The next review is due in summer 2018.
New Schools
Congratulations to ET on being awarded patronage of the new primary school for Dublin South City Centre, due to open 2018. Also opening next year is the second level ET for Dublin South City. The enrolment for first year 2018 is now open.
From the Green School Committee:
              Newsflash!!!!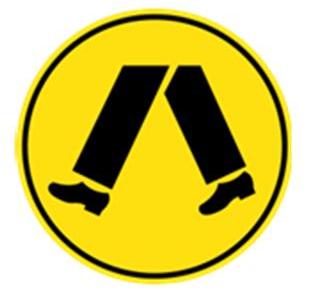 The Kimmage to Ranelagh Express RMDS Walking Bus launched!
On Tuesdays and Thursdays the children living on the Kimmage to Ranelagh route to school have started walking together! The walking BUS leaves the KCR at 7:15am and stops on route to collect all the passengers who enjoy one another's company, chatting as they go ! The Green School Committee interviewed some of the children to get their views.
Why did you start walking to school?
 Laya (Rang 5)  - "Well my mum and I talked about how we could help reduce our carbon footprint and we decided to start the walking bus. I like it because I get to talk to my friends on the way to school."
Jack (Rang 5) - "I had been walking to school but I like joining the bus because I like meeting up with my friends."
Maria (Rang 3) – "I wanted to be on the walking bus because I like seeing all the gardens along the way with all the flowers starting to blossom."
Ms. Coogan – "I like the walking bus because I know I am helping reduce my carbon footprint and helping to improve less traffic around the school."
Next Wednesday May 17th is National WOW Day (Walk On Wednesday).
The Green School Committee would like to encourage as many children to walk/cycle , park and stride to school (we know many already do and we know that it's not possible for everyone to do so either) BUT for this one day we'd love for everyone to make a great effort. Also, perhaps some areas would like to start their own bus even just for WOW day ...There's certainly an opening for the PORTOBELLO EXPRESS  or the RANELAGH ROAD DIRECT! Parents could get together and start their own. The committee would love to hear from any group that does start a new bus so drop us a line to the office if you do!
A Giant Snakes and Ladders on the Travel theme will be in the yard to celebrate WOW day!
Thank you from the Green School Committee!
From the PA:
Important Dates!
Sports Day -  11th June - All volunteers please email Brendan Breen.
Parents' Night Out - 23rd June - Book the babysitters!!
RMDS Hoodies!!!

RMDS hoodies are on their way to the school…..
The hoodies are available in blue, green and red.
The following sizes are available in each colour:
5-6 yrs
7-8 yrs
9-11 yrs
12-13 yrs
The cost per item is €13.00
Adult size hoodies are also available at a cost of €17.00
Hoodies can be ordered on the RMDS website and final order date is Thursday, 30th May to ensure delivery ahead of Sports Day.
A sample should be available in the office from next week in case anyone wants to touch and feel!
The PA
Notices:
RMDS School Age Childcare
Information from Caroline Percival on 085-1156506 or email childcare@rmds.ie.
Don't forget to keep an eye on the school website - www.rmds.ie!