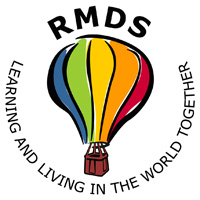 SCHOOL NEWS in Brief…..
12th January 2017
From the Principal's desk:

Welcome back to everyone this term and a very happy new year to you all!
I would like to welcome Bernadette Cawley who is covering Louise Ormiston's maternity leave in Rang 5 for the remainder of the year. We hope she will be very happy here in RMDS and we send Louise our very best wishes for the coming weeks!
Also, welcome back to Hugo in Rang 1 who was away in America for most of last term!
We have a busy term ahead of us! Some of the things to look forward to this term are Cór na nÓg and Cór Fhéile, Forest School for Rang 2, our Ag Léamh as Gaeilge project for Rang 4, our RMDS Football World Cup for Rang 1 - Rang 6, a Paired Reading Initiative between Rang 1 and Rang 4, our continued partnership with St. Michael's House Grosvenor NS Project involving Rang 5, Seachtain na Gaeilge in March, our Write a Book Project which will be completed by Easter and the Green Schools Committee will continue their work on travel. More about all of those later!
This term we will also be teaching the Stay Safe Child Protection Programme in Senior Infants, Rang 1, Rang 3 and Rang 5. The Stay Safe Programme is part of the Social, Personal and Health Education (SPHE) curriculum which all primary schools are required to implement. Information on this programme can be found online at http://www.pdst.ie/ChildAbusePreventionProgramme and http://www.staysafe.ie/teachers/resources.htm.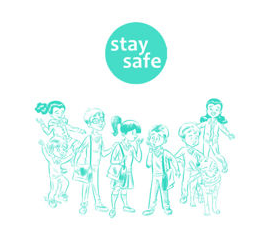 Extra Curricular Activities
The timetable for this term's Extra Curricular Activities was circulated yesterday by email. Please return your forms to the box at the gate or to the office by Friday morning (tomorrow) as all classes start next week.
Linear Park
We have great news to report on the Linear Park project! Dublin City Council have provided additional funds so together with the school's money, the money the children raised last year and the funds from our upcoming Readathon (see below!) we can proceed in getting the play feature made. We hope to have the play feature completed before Easter. There are some boards on display on the windows facing the yard showing the transformation and work that has gone into the park so far!
Many thanks to Ms. Whelan for her continued work and dedication to the project!
And a reminder....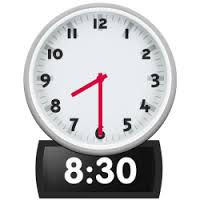 Punctuality
Everyone is expected to be on time for school - that means being at the gate by 8.30am. Children who arrive in class after 8.40am will be marked late.
Absence
All absences from school must be accounted for. Please ring the school or email the office (secretary@rmds.ie) on the first morning of absence. For absences longer than one day, please send a note or an email so that we have a written record. There are blank notes in the homework journal that can also be used for this purpose.
Please check for lost property at the gate in the morning. All items left at the weekend will be donated to charity.
Rosemarie Stynes
Calendar for Term 2: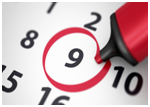 RMDS Term Dates 2017
School opens Spring term Monday January 9th
Closed
Closed Prof. Dev. Day
School holiday Thursday
Monday February 9th
February 20th
Closed School holiday Tuesday February 21st
Closed School holiday Wednesday February 22nd
Closed School holiday Thursday February 23rd
Closed School holiday Friday February 24th
School closes (midday) Easter Friday April 7th
School opens 8.30am Summer term Monday April 24th
Closed Public Holiday Monday May 1st
Closed Public holiday Monday June 5th
School closes (midday) Summer Wednesday June 30th
Other school events and dates are available on the calendar on the school website (www.rmds.ie).
From the PA:
Happy New Year! We have already had the first PA meeting of 2017, and we are all set for a very busy year!
RMDS Parents Information Evening
We are kicking off 2017 with the RMDS Parents Information evening. We hold one Informative Talk every year, and try to alternate the subject matter, while keeping it relevant to the parent body. This year, we are holding a talk on First Aid in the home - a presentation which will cover topics such as Cuts, Burns, Chocking, Concussion, Convulsions, etc. The talk, given by First Aid professional Alaric Collier, will take place in the school on Thursday 23rd January from 20h00 - 21h30. Tickets will go on sale at the gate from next Monday (5 euro pp). As well as parents - we are welcoming your childminders to the talk as well.
Alaric Collier
I am a paramedic and firefighter with Dublin fire Brigade for the last 13 years, and i am trained to deal with all life threatening emergencies, I also teach first aid, manual and patient handling also fire safety training for the last 5 years.
RMDS Cinema Night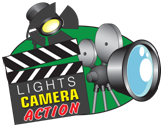 The much anticipated Cinema Night will take place in the school on 10th February. The tickets will go on sale at the gate the Monday of that week. Keep an eye out for the posters advertising the movies! More news to follow!
RMDS Readathon & World Book Day



The Parents Association along with the class teachers are co-ordinating a school fundraising event, with a view to involving all of the children in raising the final funds needed to complete the Linear Park Fort. Later this month, Readathon Sponsorship forms will be distributed to all children. The children will set their own reading targets, the aim being to complete as many books and pages as they can in time for World Book Day on 2nd March. The event will end with the book swop in the School Yard that morning, and a collection of all of the sponsorship funds raised. More information to follow!
DSPCA School Visit
The PA are also organising a visit from the DSPCA in March. The organisation will give a presentation to all children on Animal Welfare, and will encourage an open Q&A session on animal care. They will also bring their Giant African Snails to the school for all to see!!!
Xmas Play Recordings
Huge thanks to Gerard Byrne, Hugo's dad, who returned home from NY in time to record the Christmas Plays! Gerard has uploaded the 2015 & 2016 recordings to an icloud account, and your class rep will circulate in the coming days. Enjoy!
Finally, the PA is keen to mention that we always welcome your ideas and especially new members - it is never too late to get involved! Please keep your class rep posted!
RMDS PA
Notices:
RMDS School Age Childcare
Information from Caroline Percival on 085-1156506 or email childcare@rmds.ie.
Don't forget to keep an eye on the school website - www.rmds.ie!