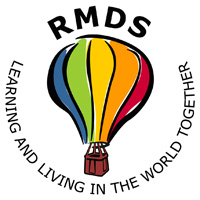 SCHOOL NEWS in Brief…..
12th  November 2015
From the Principal's desk:
Rang 5 and Rang 6 attended a special screening of Malala today – thanks to the Swan Cinema for facilitating us.
Thanks, too, to Eamon Dunphy, commentator and writer, who gave a most interesting talk to Rang 5 and Rang 6 yesterday – drawing on the themes of perseverance, hard work, making mistakes, interspersed with lots of humour , signing of autographs and answering lots of questions on a variety of issues from the children.  Thanks to Louise Ormiston for organising this event.
Parent teacher meetings start next week. Rang 5 and Senior Infants will take place on Wednesday 18th and Thursday 19th and R3 and R1 on Friday 20th and Monday 23rd.
Please check for lost property at the gate in the morning. All items left at the weekend will be donated to charity.
Joan Whelan
XMAS FAIR UPDATE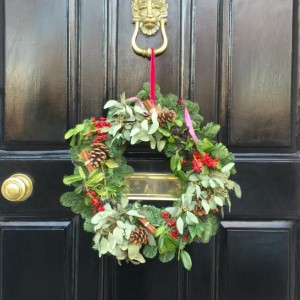 We will be at the gate every morning next week promoting the RMDS 2015 Christmas Fair!  If you would like to contribute to the fair in anyway, please do come and talk to us!   Or email  naomi_masterson@yahoo.com or avrilwhelan@hotmail.com
Next week in particular we are looking for parents to sign up for:
- Casserole and Soup donations
- Baked goods donations
- Staffing of Xmas Stalls
-Mugs designed by the children (orders and payment in advance from Monday)
-Wreath orders (payment in advance on Easy Payments will open on Monday )
Maria Vlahos from Thirty Three Trees will be assembling the wreaths the day before the fair in the school, and Margaret Bleutt will also be making Christmas decorations at the same time.  If any parent would like to attend this wreath/decoration-making event, please let us know at the gate any morning next week.
From the week starting the 23rd November, we will encourage donations of second hand toys for the "Elves Toy Factory" (no books please) and bottles (all new unopened bottles/jars) for the Bottle Stall. See you at the Gate!
Many thanks, Xmas Fair Committee 
From the PA
Belated congrats to the winners of the RMDS Parents Quiz Night - a roaring success!! A tightly fought battle - with a final sing-out deciding the ultimate winners!
Final results:
1st Place - Rang 4
Tim Gill, Rachel Sirr, Ashling Daly Bouktila, Ivana Bacik
Joint 2nd Place - Rang 3
Vanessa Barcroft, Peter Ward, Ann Swift, Cormac Ó Foghlú
Joint 2nd Place - Rang 1
Arthur Beesley, Joe O'Keefe, Tara Horan, Lisa Godson
3rd (or 4th) Place - Senior Infants
Barbara  Ryan, Grainne McAleer, Matt Lyons, Larry Ryan
Well done to those top scoring teams – on the back of your brilliance the winning classes and their teachers have substantial prize budgets to spend on games, books, art supplies, school tours, etc.  (R4: €200, R3: €175, R1: €175, SI: €150).
Huge thanks to our very generous raffle sponsors - Lolly & Cooks, Zen Restaurant, Super Valu Ranelagh, The Light House Theatre, Odessa Restaurant, The Green Cafe, Airfield, The Gaiety and all parents who generously donated prizes.
Enormous thanks also to Nick Kelly who played a blinder as quiz master!
From the Executive (Patron)
Update on Elections for the new Board of Management
Following the BOM elections of the Parent Nominees on Tuesday evening we are happy to announce the first 6 members of the new BOM.
BOM Members
Joan Whelan Principal
Paul Fairbrother Teacher nominee
Will Connor Patron nominee
Henrietta McKervey Patron nominee - New
Clodagh Keher Parent nominee - New
David Harney Parent nominee - New
Congratulations and thank you to you all for agreeing to serve on the BOM.
Over the next 10 days these six members of the new BOM will meet and nominate two community reps to round out the experience and skills within the BOM.  A panel of six people from the Community, all willing to serve has been drawn up by the Exec/Patron with input from the school community to assist in this task.
The eight names are submitted to the Patron, who formally ratifies the Board and nominates the Chair. The first meeting of the new BOM will take place in early December.
Once again, our sincere thanks to the outgoing BOM, the Chair Colm Healy in particular, for their dedication and hard work over the past 4 years. Special appreciation to Will Connor and Paul Fairbrother for agreeing to serve a further term.
The Patron/Executive Committee
Childcare
Information from Caroline Percival on 085-1156506 or email childcare@rmds.ie.