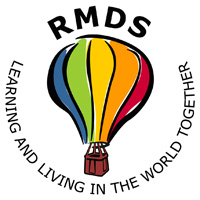 SCHOOL NEWS in Brief…..
12th October 2017
From the Principal's desk:
Please note, this is the time of year when headlice can become a plague! Anyone can pick up headlice. They are most common amongst young children as they often put heads together during play allowing the lice walk from one head to the next. Headlice do not reflect standards of hygiene. They are just as willing to live in clean or dirty hair. 

 It is important that parents check their children's hair regularly. This way lice can be found before they have a chance to breed. They can then be treated immediately stopping them from being passed round the family… or from family to family! The way to check someone's head is called "detection combing". This should be done regularly and in the case of a confirmed infection in one family member, the other members of the household should carry out "detection combing" twice weekly for one week. Please let the school know if you detect a case of headlice so that we can alert parents to check their own child's hair. Everyone has a part to play so please be vigilant!!!

We would like to wish huge congratulations to Colette Desmond on her upcoming wedding next week  and we wish her and her fiancé, Fintan a long and happy life together.
Please check for lost property at the gate in the morning. All items left at the weekend will be donated to charity.
Rosemarie Stynes
From the PA:
Thank you to all parents who supported the Don't Be Mean Behind Your Screen information evening.  Paula O'Connor delivered a most valuable presentation.  Paula not only educates parents on the most popular social media apps and their pitfalls, but also on cyber bullying, legal issues and digital footprints.  If anyone would like to get in touch with Paula she is contactable on paulaoc100@icloud.com.
The Halloween Costume swap was a lovely start to the Halloween Festivities, and a nice lesson in recycling!  A lovely suggestion brought to us by a parent.  Thanks as always for the suggestions - please keep them coming!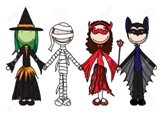 Dates for the Diary:
11th & 12th November - RMDS Craft Fair 
This year the PA are organising the Craft Fair that has been held in the school for 7 years now.  We are inviting all those who run craft stalls to participate on the day.  If you know any crafters who may wish to be involved, please ask them to email pa@rmds.ie. Please put the date in the diary as it is a lovely event with some incredible stalls.  Posters with more information to follow.
16th November- RMDS PA Table Quiz
The PA Annual Parents Table Quiz - the Hill Pub from 8pm!  

As usual - teams of up to 4 parents to enter.  Each team will represent a class, and should they win, the prize fund will go to that class!  Any raffle prizes gratefully accepted!  Get studying!!
10th December - RMDS Christmas Fair
The best family day out of the year!!!  Ink it in now!  Lots of new stuff happening this year!  We will be looking for volunteers very soon!!!!!!
The PA
Notices:
Extra – Curricular Activities
Please note that all outstanding ECA fees are now overdue. Please ensure if you have fees outstanding that they are paid immediately.
RMDS Class Photographs
Class photos are now available to purchase. Please see sent email for details. Photos can be viewed on the principal's office window. Cost €15 – If interested please fill in a form and leave the cash/cheque in the office or pay by bank transfer. Cheques payable to MOS Photography.

RMDS School Age Childcare
Information from Caroline Percival on 085-1156506 or email childcare@rmds.ie.
Don't forget to keep an eye on the school website - www.rmds.ie!