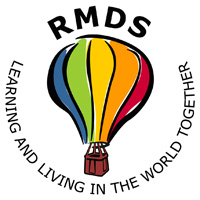 SCHOOL NEWS in Brief…..
12th September 2019
From the Principal's desk:
Thank you to all the parents who attended the Class Meetings so far this year. Class meeting notes will be sent out by email and updated on to the website over the next few days.
The last class meeting for this week will take place for Rang 2 tomorrow, 13th September.
Class Meetings will continue next week as follows:
RANG 4:                      Wednesday, 18th September @ 8.45am
SENIOR INFANTS        Thursday, 19th September @ 8.45am
RANG 5:                      Friday, 20th September @ 8.45am
All meetings will take place at 8.45 a.m. sharp in the Seomra Spraoi and will be finished by 9.40 a.m. There will be an opportunity for individual questions with the teachers after the meetings. Individual Education Planning (IEP) meetings for parents of children with Special Educational Needs (SEN) will take place before the end of October – SEN teachers will contact you directly to make arrangements. Individual parent / teacher meetings will take place during the last two weeks of November.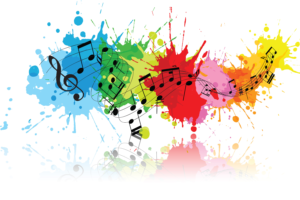 Choir begins next Friday, 20th September at 8.10 a.m. sharp! All are welcome from Rang 2 – Rang 6. If you are interested, you must be willing to give your best effort at all times! You also need to be at the front door of the school at 8.00 a.m. sharp every Friday. The door will be opened once, no exceptions!  You can try out for the first three weeks. From the end of October, membership is closed for the rest of this school year.  We are looking forward to seeing lots of old faces back to sing and plenty of new members too!
Outstanding school tours and classroom requisites payments should be made immediately. Please go to the school website (www.rmds.ie) and return classroom requisites and school tours payments via the Easy Payment system as soon as possible. Click on the Contact cloud and scroll down to Online Payments. Thanks to all those who have paid already. Junior Infants and all new pupils have already paid this bill in full. Any queries, contact the office. Voluntary contributions can also be paid online.
Please check for lost property at the gate in the morning. All items left at the weekend will be donated to charity.
Rosemarie Stynes
From the PA:
AGM
Thanks to everyone who came along to our AGM/first meeting on Tuesday - we made a great start on planning for the year ahead and were delighted to welcome some new parents. We'll let everyone know when the meetings are happening, so please feel free to come any time.
Coming Up in October. . . 
Halloween Costume Swap, Halloween Raffle and the annual RMDS Table Quiz. More information and dates to follow...
Running Group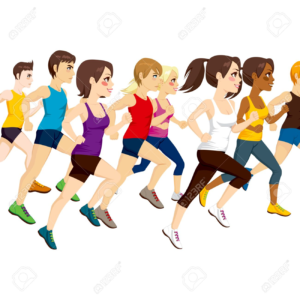 Any aspiring or experienced runners??? All levels and abilities (including beginners!) welcome to join the running group in the mornings after school drop-off - usually Mon/Wed/Fri. Contact pa@rmds.ie or Avril Whelan 086 6088066
Huge Thank You
One of the PA's roles is to support the Board of Management by fundraising, as government funding falls short of what's needed!! We want to say a massive THANK YOU to all of the parents/grandparents/guardians for supporting all of the fundraising events last year.  Massive thanks also to the very hard-working PA committee who show up time after time to help and support.
We really appreciate it! :)
The funds raised last year through the raffles, the Xmas fair (run by Avril and team!) the Xmas trees, cards, the merchandise sold at Sports Day (t-shirts, bags, hoodies) and the Mission to Morocco allowed the board to:
Complete significant repair works to the school roof over the summer
Contribute towards the purchase/I.T. upgrade of class laptops/chrome books for the school
Contribute towards the purchase of a defibrillator for school
Carry out paintwork and maintenance works to school building over the summer (including yard work and improvements around entrance gate)
So, all the effort really paid off - thank you all!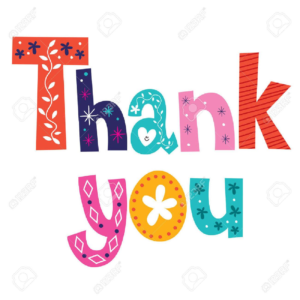 Rachel and Oscar - PA Co-Chairs
The PA
NOTES:
Extra Curricular Activities
The Extra-Curricular Activities Programme for this term begins this Monday, 16th September.
Most classes are now full. Please check for any remaining places with the office in the morning. Please get your form in to the office tomorrow at the latest in order to avail of one these places!!!
Harold's Cross Secondary School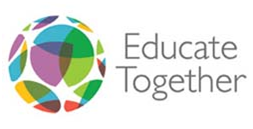 Voting is now open for parents who want an Educate Together secondary school to serve families in Dublin 6, Dublin 6W and Clonskeagh! Parents with children starting secondary school in 2020 to 2024 can participate in an easy online survey. The school will be based in Harold's Cross on the site of the former Greyhound Stadium.
You can #VoteEducateTogether at www.educatetogether.ie
Please note that the survey will only be open until Friday 4th October so please share with any friends or family that may be eligible to vote as soon as possible. Any questions contact Sarah Hogan (Noah and Jake's Mum) by email at  hogansarah67@yahoo.com.
Every vote counts!
Evening Activities at RMDS.....
Pilates
Monday evening Pilates at RMDS is a mix of exercises including dynamic movement focusing on core and overall strength, balance, mobility and alignment with the aim to move our bodies in every direction.  With modifications offered throughout the class, this a fun approach to serious exercise.
For information or to book your place contact Gráinne at hello@graforfitness.ie or 087 637 0502.  Six week course starting Monday, 14th September from 18.30 - 19.30.
RMDS School Age Childcare
Information from Caroline Percival on 085-1156506 or email childcare@rmds.ie.
Don't forget to keep an eye on the school website - www.rmds.ie!