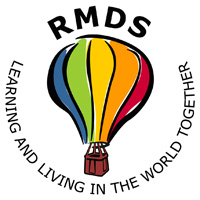 SCHOOL NEWS in Brief…..
13th December 2018
From the Principal's desk:
A reminder that the Christmas Concert will take place this Thursday, 20th December here in the school as follows:
9.30 a.m:         Junior Infants, Senior Infants, Rang 1 and Rang 2
11.00 a.m:       Rang 3, Rang 4, Rang 5 and Rang 6.
I would like to thank the PA – and in particular the Christmas Fair Committee for all the work that went into making the Christmas Fair such a wonderful day this year for all the family led by Rachel Sirr (Laoise 

– R4 & Romy – R1's mum), Oscar Carolan (Noah – R2 & Jake – SI's dad) and Avril Whelan (Ethan – R5 & Annie – R3's mum) and supported by so many of our wonderful parents. The time, energy and planning does not go unnoticed and is so very much appreciated! Well done to Rang 6 who displayed excellent entrepreneurial skills through the setting up of their impressive stalls. Thank you to our beautiful choir who performed on the day and to Therese Coogan, Aoileann Farley and Ann Swift (Finn – R6 & Art – R3's mum) for their dedication and hard work with the choir over the year. It really added a special touch to the whole day!
I would also like to take this opportunity to firstly thank Eleanor Murphy White, our school secretary, who has been an absolute treasure in our school for many years now. She often is the first smiling face anyone meets walking through the doors here in RMDS and to secondly, wish her well as Eleanor will be retiring at the Christmas break. We are very sad to see Eleanor leave but wish her the very best of everything in her retirement, and look forward to hearing about her next adventures!
School will close for the Christmas holidays on Friday, 21st December at 12pm and reopen on Monday,7th January 2019.
Please check for lost property at the gate in the morning. All items left at the weekend will be donated to charity.
Rosemarie Stynes
From the PA:
It's beginning to feel a lot like Christmas....well it certainly is after the magical RMDS Christmas Fair on Sunday!!!
What a magical day it was! A huge thank you and congratulations to Avril Whelan, all the Christmas Fair Committee and the many helpers and volunteers who contributed before, during and after the event. We hope that everyone who was able to attend had as much fun as we did!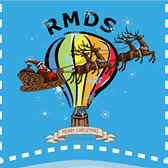 The PA also wanted to thank the many parents and pupils (past and present) who volunteered their time over the last two weekends to help with the Christmas tree selling - the level of support and engagement is amazing - thank you!
If you do have any suggestions or feedback on how to make the day even better please do share your thoughts to pa@rmds.ie
Finally, we look forward to more PA events in 2019. Until then we wish you Merry Christmas and a Happy New Year.
Rachel and Oscar
Notices:
RMDS School Age Childcare
Information from Caroline Carroll on 085-1156506 or email childcare@rmds.ie.
Don't forget to keep an eye on the school website - www.rmds.ie!