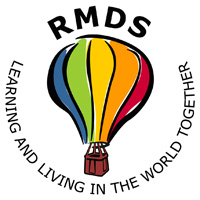 SCHOOL NEWS in Brief…..
13th June 2019
From the Principal's desk: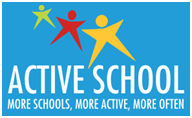 Thank you to the Active Committee who despite challenging weather have pulled off an amazing Active Week! The children have had the opportunity to partake in a such a variety of activities, which hopefully sparks their interest in sports they mightn't have thought of before! The important part is that they increase their activity and have fun while doing so! ….And it's not over yet! Tomorrow we have our finale to Active Week…followed by our Sport for All day on Monday, 24th June! So lots of fun activities to look forward to still! Thank you to all the volunteers and parents who gave of their time and expertise throughout the week!

I know it's coming up to the end of the year but I would ask everyone to check their child's hair for headlice! Remember anyone can pick up headlice. They are most common amongst young children as they often put heads together during play allowing the lice walk from one head to the next. Headlice do not reflect standards of hygiene. They are just as willing to live in clean or dirty hair. It is important that parents check their children's hair regularly. This way lice can be found before they have a chance to breed. They can then be treated immediately stopping them from being passed round the family… or from family to family! The way to check someone's head is called "detection combing". This should be done regularly and in the case of a confirmed infection in one family member, the other members of the household should carry out "detection combing" twice weekly for one week. Please let the school know if you detect a case of headlice so that we can alert parents to check their own child's hair. Everyone has a part to play so please be vigilant!!!
Parents of children from Rang 2 – Rang  6 – please ensure to check your emails regarding important information on standardised tests within the school.
Also, a reminder to parents of children in Rang 6 – Graduation will take place next Friday, 21st June @ 9.30 a.m.

Please check for lost property at the gate in the morning.
All items left at the weekend will be donated to charity.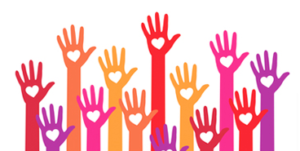 Rosemarie Stynes
From the Exec:
If you are interested in joining the Executive Committee from September 2019 please let us
know. Members generally join for 3 years. Everyone is welcome to put themselves forward
for election.
If you have any further questions please don't hesitate to contact Rachel on
086 813 5028 or any of the other members of the current Executive Committee.
From the PA:
END-OF-YEAR PARENTS' NIGHT OUT - JUNE 21st - Save the Date!!! – NEW VENUE – Corrigans, Mount Pleasant Inn
The annual end-of-year night out is happening on June 21st at Corrigans from 8pm. Hope to see you there! Go ahead, get the babysitter organised!!! J
RMDS SPORTS DAY 2019 - JUNE 23rd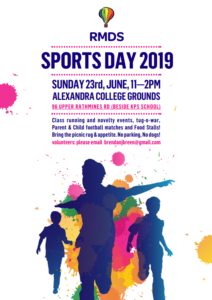 Lots of great activity this week as part of the Active school week should have all the children ready for June 23rd from 11am - 2pm in 96 Upper Rathmines Rd (the Alexandra College Grounds beside KPS.)
A reminder that we are introducing an End of Year Swap Stall at this year's event. So now that the extra-curricular activities are over you might have gear in good/reasonable condition that's no longer needed - e.g. Forest school gear, football gear, hurleys, dance shoes/costumes etc. Please bring along on the day.
Everyone should have received the Sports Day program from your class rep, don't forget to bring a teddy for the JI and SI children and a tie for Rang up to Rang 6 for the 3 legged race! J
If you are interested in volunteering for the day, please email
brendanjbreen@gmail.com, many hands make light work, there are still a few slots open and your time is much appreciated!
Many thanks
The PA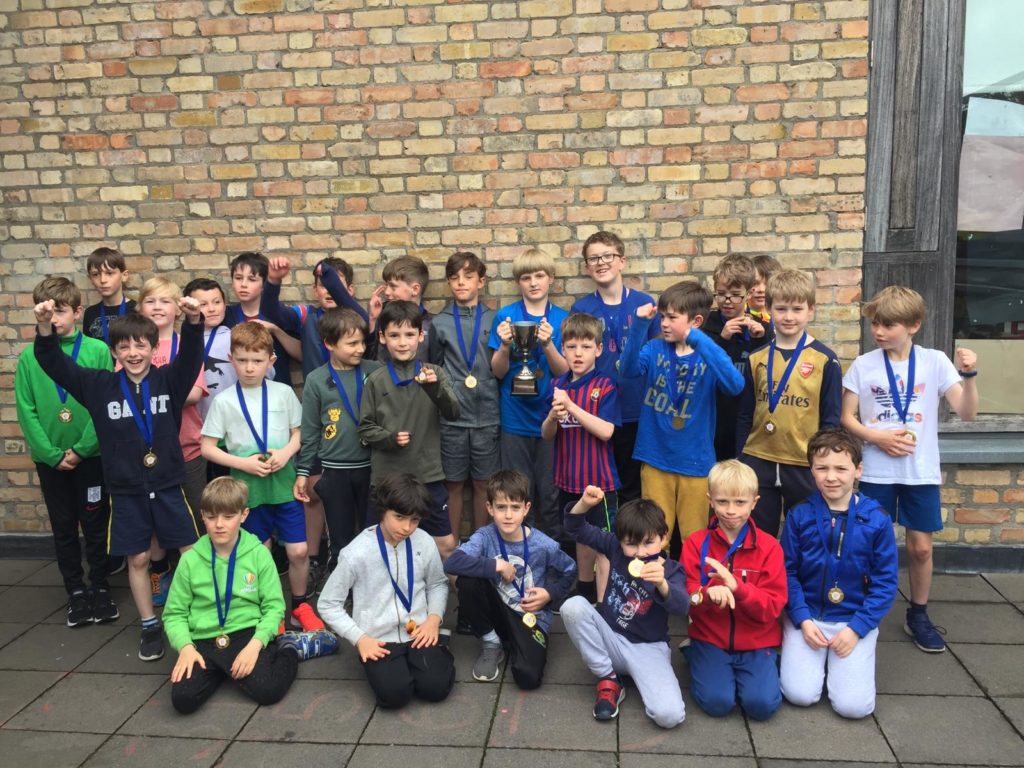 Notices:
Mini Mortons Cup: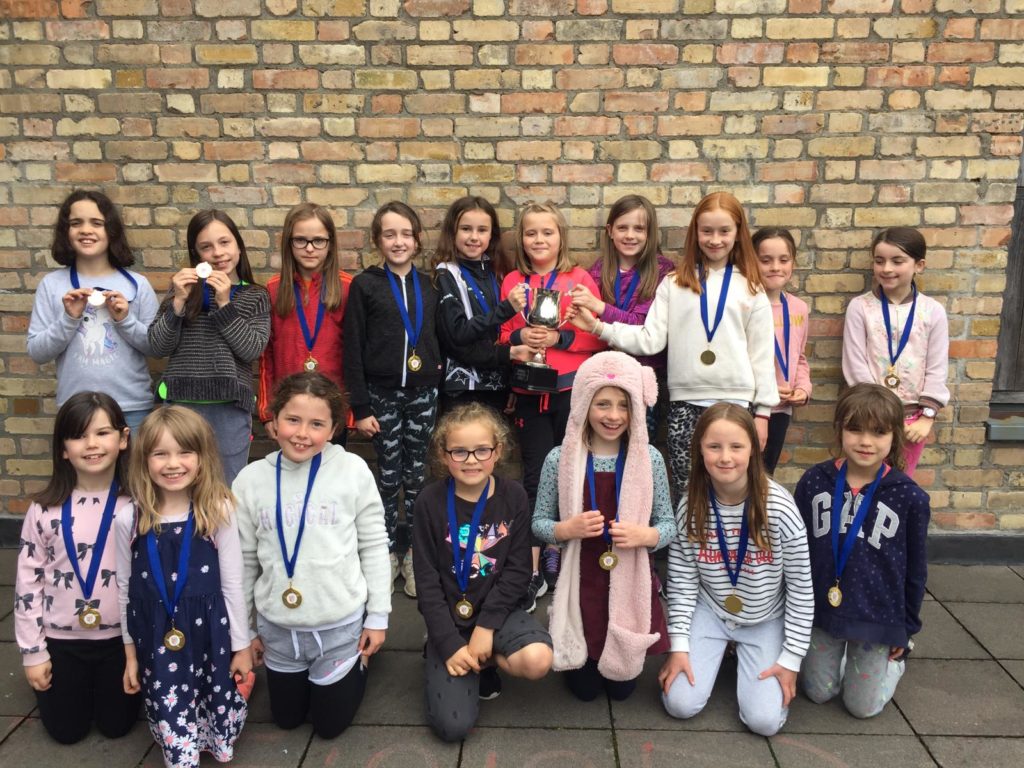 Well done to all the children who were presented with their winning medals and cups today!
Places are available in RMDS Summer Camp:
Week 1 - 9 places left - Rathbeggan Lakes
Week 2 - 6 places left - Clara Lara
Week 3 - FULL
Week 4 - 4 places left - Tayto Park
PLEASE DO NOT PAY UNTIL YOU HAVE A RESPONSE FROM THE CHILDCARE MANAGER TO SAY YOU HAVE A PLACE.
Kind Regards,
Caroline 
RMDS School Age Childcare
Childcare has some Ad Hoc places available on Mondays, Wednesdays and Fridays.
If you are interested in putting your child's name down advanced noticed is required through email: childcare@rmds.ie
Information from Caroline Carroll - Percival on 085-1156506 or email childcare@rmds.ie.
Don't forget to keep an eye on the school website - www.rmds.ie!
!