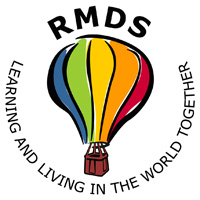 SCHOOL NEWS in Brief…..
 14th January 2016
From the Principal's desk:
Please check the lost property in the morning
As you know, we use the facilities of Mountpleasant LTC each day for big break, for extra curricular and for PE in the senior classes. We are very grateful for the use of this super facility – but we must ensure that all children have non marking runners in order to use the tennis courts and the badminton hall. Please ensure that children have suitable footwear for playtime every day.
Secondly, we are getting lots of requests for children to stay in at playtime. From now on, parents must speak to the teacher directly if children need to stay in for playtime. Generally speaking if children are well enough to come to school, they are well enough to play outside, once they are wrapped up, so we don't encourage it. We do have quiet areas in the yard and benches to sit on if children are not up to running about. The exception is children with casts or crutches, who must sit out the breaks, though often they are the ones who want to go out!
Choir starts again tomorrow morning for those already enrolled – door open at 8.10am.
Joan Whelan
From the Board of Management
Happy New Year to you all from the Board of Management. We have had our first meeting of the year and are very much looking forward to working on your behalf over the next four years. We would like to thank the outgoing Board for their very thorough handover meetings. Our overall goals are to ensure that we do our job to the best of our collective ability and secondly, to have a positive impact over the next four years here in RMDS.
The Extra Curricular Activities got off to a flying start this term, with many of them filling up much more quickly than in previous terms.  As always, they operate on a first-come basis, with priority for children enrolled in the previous term. Class sizes have to be fixed because if there are too many in a class it's not a good experience for children or the instructors, as well as for insurance purposes. Apologies to those of you who didn't get places this term; we are going to review the classes over the next while and see how best to meet the increased demand. Places are still available for the school swim on Wednesday afternoon in Swan Leisure for all classes and in the French class for pupils from Rang 4 upwards – please contact the office immediately if you are interested.
Educate Together, the representative body for multi-denominational schools are holding an   EGM to discuss their immediate financial situation.  We will be represented at the meeting and if any of you are interested to go along, please get in touch with the office and we can send the details. The meeting will take place on St Patrick's College of Education from 2-4pm on Saturday 23rd January.
Finally, as you know, we are involved in the refurbishment of the linear park. Progress has slowed a little as we are now waiting for the weather to improve so that the planting can take place. New benches are due to be delivered shortly and the play structure design is being finalized at present.
Will Connor, Chairperson
From the PA
IT expert Emmet Kelly will give a talk on Internet Security in the home on Tuesday evening, 19th January, at 8pm. Emmet has almost 25 years experience with technology and the internet as an academic, researcher, advertiser, blogger journalist and lecturer. He currently works as head of online data and analytics for EIR and Meteor and occasionally writes for the Irish Times. He is married with five young children.  Emmet has special concerns about parenting today, when the benefits of the internet for children needs to be balanced with safety, security and common sense.  In this talk he will share his ideas on the deals a parent can strike with their kids, 20 useful attitudes parents can take in relation to the Internet and he'll suggest software and hardware available to help protect kids from the Internet and from themselves. Emmet's pastimes include mentoring for CoderDojo, writing children's stories,  mind mapping, blogging as the 'Digital Dad', playing guitar and sketching.
Tickets are available on the gate tomorrow and Monday and cost €5 per person.
Other dates to watch out for this term:
Friday 5th February - The RMDS Cinema Night!  Tickets on sale at the gate (Junior Infants up to and including 4th class) from Thursday 28th January.  This years' movies:
- Minnions
- Song of the Sea
- The Peanuts Movie
- Inside Out
Please note that a parent/guardian must be on site with the child attending.
Thursday 3rd March
RMDS Book Swap on International Book Day.  This year both children and parents will be encouraged to bring a book to swap.  The event will take place in the school yard from 08h30 and Tea/Coffee and breakfast bites will be provided by the PA!
See you all there!
From the Patron Body/ Executive Committee
We wish to inform you that the National Council for Curriculum and Assessment has produced a paper on proposals to change Education about Religions and Beliefs (ERB) and Ethics in primary schools.  They have opened the process up for public consultation and this is a great opportunity to express your views and hopefully influence change.
How to give your inputs?  Go to ncca.ie/consultation/Erbe
Read the consultation paper and then fill in the questionnaire.  There is also a list of dates of public information forums.
RMDS School Age Childcare
Information from Caroline Percival on 085-1156506 or email childcare@rmds.ie.
Don't forget to keep an eye on the school website, www.rmds.ie