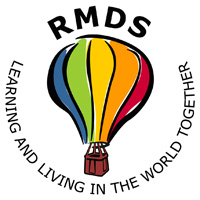 SCHOOL NEWS in Brief…..
14th May 2015
From the Principal's desk:
 Just a reminder regarding security at the school - please do not leave bikes overnight as they will be stolen!
Please do not let anyone that you do not know into the school building or in the side gate - especially in the afternoon or when collecting from extra-curricular activities. Simply tell them to ring the bell and speak to the office. If the office is not open, they have no business coming in to the school and no parent or staff member should give access. This policy keeps everyone, child and adult safe.
From the Executive:
RMDSA AGM and RMDS Governing Bodies working group
A working group drawn from the PA, Board of Management and the Executive are currently reviewing their respective roles, (particularly with regard to consolidating responsibility for fundraising). This is timely as the last review was in 2002, we have a new Board of Management starting in November, and the Executive has to review its Memo and Articles in light of the new Companies Act (2014). This group will report back at the RMDSA ('Executive') AGM on June 9th at 20:00. Everybody is welcome to attend and we hope you will.
From the Parents Association:
Dog Show
Thank you to all the parents, children and dogs who supported the first RMDS Dog show on Saturday! We had a really great day and we're delighted with the turnout and of course the weather!! Photos will be available soon.
Huge thank you to Edel Swords who ran the show on the day - a true pro! Massive thank you also to the local businesses who supported the Event:
Nick's coffee
Sound hire
Mutt ugly Ranelagh
Happy tails organic dog treats who can be found on Saturdays in the Terenure market
And Sinead Hughes dog trainer. Sinead can be contacted on 0857307630 for training classes.
RMDS Sports Day
The Sports Day will take place in Sandford Park School this year on 7th June.  The event will open at 11am with races starting shortly afterwards.
This event is always a highlight in the school calendar, but its success is largely due to help from the parent body on the day!  If you would like to help out for a brief period over the course of the event, please let your class rep know.
Parents Night
We would like to promote an end of year Parents Night out this year - to celebrate the end of another great School Year at RMDS.  We will be confirming a local venue in the area, and we hope to see as many there as possible! Please put the date in the diary! More details to follow!
.