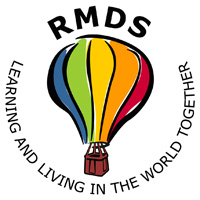 SCHOOL NEWS in Brief…..
14th November 2019
From the Principal's desk:
Thank you to all the parents who have attended parent/teacher meetings this week. Meetings will continue next week with Senior Infants and Rang 1 taking place on Tuesday, 19th and Wednesday, 20th November. Rang 5 will take place on Thursday, 21st and Friday, 22nd November.
Please note the formal parent/teacher meetings for Rang 3 will take place in February.
I would ask you to please be mindful of our neighbours in the morning as you wait for the gate to be opened. Remember we are in a residential area. There are families with young babies and also older people living in the houses behind the school. Please respect their property and wait quietly at the gate in the morning. Also please leave quietly and promptly in the afternoon. Do not climb on our neighbours steps and don't block the pavement.
Also, for all dog owners, please ensure that all dog waste is picked up and that none is left on the pavement.
A date for your diaries….the annual Christmas Concert with take place on Thursday, 19th December this year with the Junior Concert (Junior In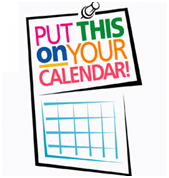 fants, Senior Infants, Rang 1 and Rang 2) taking place @ 9.30 a.m and the Senior Concert (Rang 3, Rang 4, Rang 5 and Rang 6) taking place @ 11.00 a.m.
The theme of the concert this year is Celebrations and Festivals around the World with the children drawing from different aspects of the curriculum, including Core Curriculum, drama, music, visual arts, language and SPHE to explore the various beliefs, traditions and celebrations around the world.
Make sure to check out our Twitter page @RMDS_Ranelagh to keep up to date with all our activities for Science Week this week!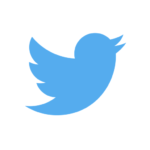 Please check for lost property at the gate in the morning. All items left at the weekend will be donated to charity.
Rosemarie Stynes
From the PA:
RMDS Craft Fair
Kick off your festive season at the RMDS Craft Fair on Friday November 30th and Saturday December 1st at the RMDS school hall.
Seeking a volunteer(s) to supervise the RMDS Café on Saturday the 30th from 11:00 until 14:00, please contact pa@rmds.ie or xmasfair@rmds.ie
RMDS Christmas Trees!  Seeking Volunteers!!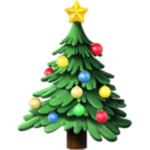 Trees will be available for sale this year between 10:00AM and 6:00PM (approx.) on the 30th November and the 1st, 7th and 8th of December.
We will be open to the public on the 30th, 1st & 7th December so tell your family and friends!!!  Proceeds will go directly towards RMDS.
We have plenty of spaces for volunteers in all time slots across each day.
(Volunteers will be asked to help with the tree selling, netting the trees (such fun!) and helping the buyer get the tree into their car if required!)
Thank you to all those who have volunteered already!
Contact pa@rmds.ie to volunteer!
Time slots available on the 30th, 1st and 7th are as follows:
09:30 à 12:30
12:00 à 15:00
15:00 à 18:00
Time slots for Sunday 8th (day of the RMDS Christmas Fair):
09:30 à 12:30
12:30 à 15:00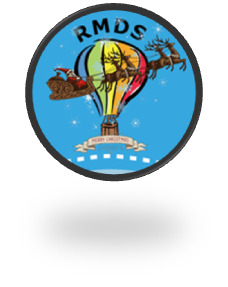 RMDS Christmas Fair
Coming Soon. ..the annual RMDS Christmas Fair is on
December 8th 11:00am – 3:00pm. Always a fantastic day out for all the family and a big fundraiser for the school! More information to come in the Christmas Fair website but if you can volunteer an hour or two on the day or think you can help in any way, please
e-mail  xmasfair@rmds.ie
Here are a few ideas for how you can help. . .
-          Help out on a stall
-          Cook a soup or stew for Rudolph's Restaurant
-          Donate baked goodies
-          Donate a raffle prize
-          Organise company sponsorship
Thank you!
The PA
From the BOM:
The current Board of Management finishes its term at the end of November and a new Board will be appointed. Thanks to all those who have said they are interested and willing to stand. The four year term of this Board has seen huge change in the school in terms of staffing, upgrades to the building, and fundraising activities. The Board made a commitment to promoting music within RMDS, and is so pleased to see how it has become embedded into the life of the school.
The school is making a donation of €500 to Educate Together's One Day fundraiser.
Voluntary Contributions are vital to the running of the school and much appreciated. If you'd like more information on VCs, please contact the office.
The BOM
Notices:
Workshop for Parents - Nurturing Resilience & Self-Esteem in Children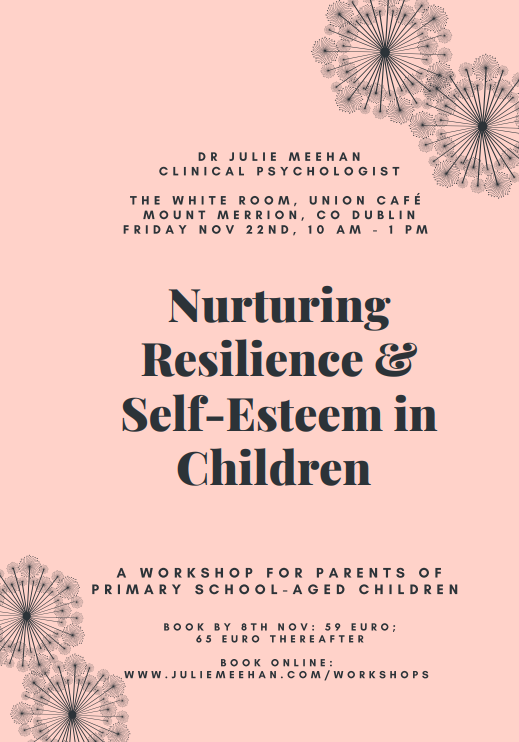 RMDS School Age Childcare
Information from Caroline Carroll on 085-1156506 or email childcare@rmds.ie.
Don't forget to keep an eye on the school website - www.rmds.ie!