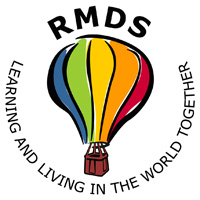 SCHOOL NEWS in Brief…..
15th    September 2016
We are looking forward to marking the start of the school year today with a whole school Assembly and a performance from the Garda band! Make sure to ask your children about this tonight!
From the Principal's desk:
CLASS MEETINGS next week as  follows:
Monday 19th       Rang 2
Wednesday 21st  Rang  3
Thursday 22nd    Senior Infants
Friday 23rd         Junior Infants
All meetings will take place at 8.45 a.m. (sharp) in the seomra spraoi and will be finished by 9.30am.  There will be an opportunity for individual questions with the teachers after the meetings. Individual Education planning (IEP) meetings for parents of children with Special Educational Needs (SEN) will take place before the end of October. Individual parent / teacher meetings will take place during the last two weeks of November.
Outstanding school tours and classroom requisites payments should be made immediately. Please go to the school website (www.rmds.ie) and click on the contact cloud. Scroll down and you will see three PAY buttons. Click on the classroom requisites and school tours button and follow the instructions to register and log in. If you are having difficulty, please call to the school office. Thanks to those of you who have paid already.
Please check for lost property at the gate in the morning. All items left at the weekend will be donated to charity.
Please park legally near the school. In particular, do not park on the double yellow lines near the lollipop crossing at any time. We request that you o not drive around the school at drop off or collection time. We want to keep everyone safe coming to and from school.
 Junior Football at Harold's Cross Football Club starts on 17th September. The club is very inclusive and welcoming to all kids (both boys and girls). The coaching is open to senior infants, first and second class children.
Sat 3.00pm at Paddy Brennan Rosary Park, Harold's Cross Road, Dublin 6 (behind Kenilworth Motors). Any queries and to sign up, please contact Cormac Ó Foghlú - cofoghlu@gmail.com
From the PA
Thank you to all who turned out last Friday for the PA welcome back coffee morning, and a huge thanks to all who have volunteered to help out with this and other events this year - we will be in touch!
Our AGM will take place on Monday 19th Sept in seomra sproai at 8pm.We will be assigning class reps, electing officers and  running through this school years calendar of events.
We also welcome any suggestion from parents on what they would like to see included within the Parents Association agenda going forward.
Looking forward to seeing as many there as possible.
Avril Whelan, Chairperson
RMDS School Age Childcare
Information from Caroline Percival on 085-1156506 or email childcare@rmds.ie.
Don't forget to keep an eye on the school website, www.rmds.ie