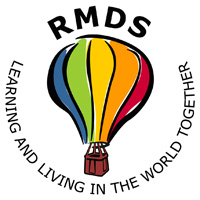 School News in Brief…
16th December 2016
From the Principal's desk:
A final reminder that the Christmas Concert will take place on Wednesday, 21st December here in the school as follows:
9.30 a.m: Junior Infants, Senior Infants, Rang 1 and Rang 2
11.00 a.m: Rang 3, Rang 4, Rang 5 and Rang 6.
The theme this year is "The Story of the First Christmas" – The children have been working so hard on their performances and we are so looking forward to seeing them on the day!
Thank you all for your generous response to our Focus Ireland appeal. A very special thanks to Neil Fanning (Lara, Aimee and Rowan's dad) who delivered the hampers to the Focus Ireland office for us.
This week we ran a very successful Internet Safety and Cyberbullying Workshop called "Don't be Mean Behind Your Screen"  by Paula O'Connor for Rang 5 and Rang 6. This was followed up by a parent's information talk last night. Thank you to all the parents who made the talk - the feedback has been very positive. For further information or queries please look up "Don't Be Mean Behind Your Screen"  on Paula's Facebook page.                                   We will be running a similar themed age-appropriate workshop for Rang 3 and Rang 4 in the New Year.
Well done to our choir who added beautifully to the festive spirit this season by bringing joy and happiness with their singing to some of the Senior Citizens of Ranelagh this morning. It was a great experience for all involved.
School closes for the Christmas Holidays on Thursday, 22nd December at 12 p.m. midday and reopens on Monday, 9th January 2017.
Please check for lost property at the gate in the morning. All items left at the weekend will be donated to charity.
Rosemarie Stynes
From the BOM
 Voluntary Contributions
Many thanks to all those who support or intend to support RMDS through your voluntary contribution (VC).
Last year's summer works and maintainance cost over €35,000. This involved renovating Junior Infants, Senior Infants, Rang 1 and Rang 2 classrooms. Rooms were refloored and new furniture was purchased. Remember that is over 30 chairs per classroom alone! Some windows needed to be replaced, along with some radiators. Some paintwork also had to be completed. The only way this work could be carried out is through your generosity! None of this work has been funded by the Department of Education and so relies on funds raised by RMDS ourselves. That is why the Voluntary Contributions are so vital to the running of our school.
This year we would love to be able to do the same work with Rang 3, Rang 4, Rang 5 and Rang 6 classrooms and the resource rooms which go with each classroom.
Here are some pictures of the refurbishment work completed: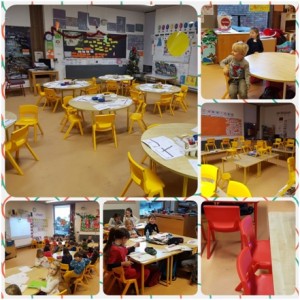 Here are some pictures of the classrooms where the refurbishment work still needs to be done:
Voluntary Contributions also fund additional curricular items such as swimming for Rang 2, additional staffing  and Forest Schools.
As you can see, voluntary contributions are so important for the school! Envelopes can continue to be dropped into the office at any time. Contributions can be made by cheque, bank standing order or online through the RMDS website – Easy Payments Plus at this web link http://www.rmds.ie/about/voluntary-contributions/?cat=6.
All voluntary contributions are treated with sensitivity and are completely confidential.
If you have any questions you can contact:
Will Connor (Chairperson of BOM) –             087 2551661 - wconnor@saastra.ie
David Harney (BOM) – 087 6474235 - voluntarycontributions@rmds.ie
Alternatively, you can talk to Mary in the school office any Monday or Tuesday.
From the PA
Huge festive thanks for all your support of our events throughout 2016.  We have some great plans for 2017, and we will be back early in January with news of the Parents Information evening on 23rd January, and the much anticipated Children's Cinema night in February.  We are welcoming ideas from the parent body on how we can improve on our events offering for the coming year  - all suggestions can be emailed to your class rep, or to avrilwhelan@hotmail.com.
In the meantime wishing you all a well earned break from the school lunches, and a very Happy Christmas!
Avril & The PA Committee
From the Green School Committee:     

 Season's Greetings from the Green Schools Committee!
The committee, comprising of  Natan, Clara, Jack, Andries, Anna Mae, Saoirse and Cosmin , is committed to making a difference in helping promote the Green Schools theme throughout the school. We meet usually on Thursdays and we're trying to encourage all classes to keep up the monitoring of bins and electricity use.
We surveyed the classes to find out more about how everyone travels to school in order to plan for our Travel theme Project over the next year. It gave us some good information!
We had a monster meeting, together with all of Rang 3 in November, to discuss whether to have the Recycled Christmas Decoration competition again or not. Everyone agreed that it was a good idea. Everyone wanted to show people that decorations made by recycling and upcycling are just as good (if not better ) than shop bought decorations and so a plan for organising the competition was made with everyone's input. The committee was impressed with the effort made by those who entered. Well done to the winners and to everyone who entered!
We'd like to wish everyone a very GREEN Christmas!
From the Student Council

2016 RMDS Festive Charity
This year we continued our tradition of giving hampers full of essentials like food, clothes and toys to the less well off, to make their Christmas a bit more special.

We donated the hampers to Focus Ireland. We'd like to thank everyone who donated, as we would never have been able to do it on our own. In fact when Neil came  to collect the hampers, there was barely enough space to fit all the hampers in his car because of the amount of stuff that was donated.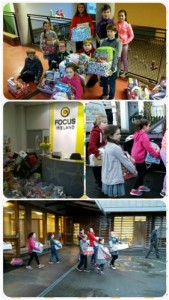 We would like to thank Anne McCullagh, Ann Maguire and Christina for making all the hampers, Neil (Aimee, Lara and Rowan's dad) for bringing them to  Focus Ireland and all the classes for donating.
Aoife and Shane (Rang 6)
Notices:
Forest Schools
This year we had a great time in Forest Schools. Our class were the first Senior Infants to do forest schools three years ago. Unfortunately, we have finished the program and now all the Forest Schools fun has ended.
Let us tell you about the years:
Over the years we kept a Forest Schools diary. Every day we wrote in it what we did that day. We did loads of exciting things: we built nests, rafts, bug hotels, went on bug hunts, made stick men, acted out and listened to stories. We whittled sticks, used a bow saw and when it rained we put up a tarp. We even invited our parents to do forest schools one day. Caroline was our Forest Schools leader and we always got hot chocolate and cookies!
We had lots of fun doing forest schools and we will miss doing it!
Zoe, Natan and Mustakeem (Rang 3)
RMDS Soccer Team:
Well done to our RMDS Junior Team who have won three matches out of three – the last one in wet conditions.
Also, well done to our Senior Team who despite not winning their last two matches have exibited excellent sporting spirit!
Demand for 2nd Level Autism Class in D2, D4, D6/6W:
If this is something you are interested in please follow the link provided below.
https://asiam.ie/survey-demand-autism-class-d2-d4-d66w
RMDS School Age Childcare
Information from Caroline Percival on 085-1156506 or email childcare@rmds.ie.
Don't forget to keep an eye on the school website - www.rmds.ie!