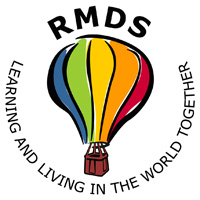 SCHOOL NEWS in Brief…..
16th February 2017
From the Principal's desk:
School closes at the usual time tomorrow for the midterm break and reopens on Monday 27th February.
Please check for lost property at the gate in the morning. All items left at the weekend will be donated to charity.


Wishing you all a lovely, restful midterm break!
Rosemarie Stynes
From the PA:
RMDS Cinema Night - It's a wrap!
Huge thanks to Oscar, Rachel, Tim, Anne and all of the Parent Volunteers who made the Cinema Night the success that it was! Thanks also to Kieron Walsh who supplied a fantastic selection of films on the night!
RMDS Read-a-thon
We are now half way through the RMDS fundraising Read-a-athon - so we hope that all of your little bookworms are enjoying working their way through their reading challenges - and remembering to ask family members, friends, etc for sponsorship. All funds raised will go towards the completion of the Linear Park play feature. The event will end in the School Yard at the Book Swap on World Book Day (2nd March) with a treat for the children as they hand in their funds raised! Please contact your class rep if you need more sponsorship/blurb forms.
DSPCA Visit to RMDS



The PA are delighted to have booked the DSPCA to come to the school on 3rd April to give the children a talk on Responsible Pet Care. There will be plenty of opportunity for Q&A - so the children will learn lots about animals, and how to care for them. The DSPCA will also bring their Giant African Snails (eek!) to the school for the children to see!

National Parents Council Primary
The National Parents Council Primary has been invited by the Minister for Education and Skills to submit the views of the organisation on "The role of denominational religions in the school admissions process and possible approaches for making changes" to same.
In advance of making this submission the NPCP are consulting parents via this survey https://www.surveymonkey.com/r/RoleOfReligioninSchoolAdmissions
Wishing you all a fantastic Midterm!
The PA
From the BOM:
Insurance. RMDS's existing Personal Accident Insurance on pupils includes medical and dental cover for all children during school hours. However, we have just negotiated a very favourable new rate for 24 Hour Cover for all children. There is no cost to parents for this: The Board has agreed to pay the cost of this extended cover to show our thanks for the ongoing support of the school community. Like all schools, RMDS continues to rely on parents' time and financial support, and we really do appreciate it.
All pupils on the roll will be automatically covered, you don't need to do anything. This policy is with our insurers, Brennan Insurance – for queries or general info go to www.pupilcover.ie.
Hola! Thinking of taking Spanish at second level, or maybe just getting some handy vocab for holidays? From next term Spanish will be on the ECA timetable. Classes will be on a Tuesday from 2.10-3.10 and cost €6 a session. Maximum 12 to a class. In order to get the right age mix, if you think your child would be interested, please email eca@rmds.ie with your child's name and Rang.
Giant iPads…
As part of an ongoing programme to keep up to date with technology at RMDS, two of the creakiest, oldest projectors are being replaced with Interactive Touchscreen Panels (imagine a 75-inch iPad and you've got it!). We can finally afford these thanks to a digital grant from the DES and the proceeds of the PA's Red Carpet Event.
Notices:
Young Illustrators Competition
Well done to Max (R3) who won the Young Illustrators Competition in Rathmines Library. There were just under 250 entries and the judges were really impressed by the enthusiasm, imagination and artistic talent which shone through in all the submissions.
RMDS Soccer Update!
We kicked off the league campaign with a resounding victory against Kildare Place School, Rathmines. The first half was a hard fought battle after which we led 2-1, we went on to win convincingly with 4 goals from man of the match Cal. One from Michael, Ignacio, Clara (our vice captain), Julien and Andries. Aidan had a superb game in goal with some great saves. Cory and Mark were solid as rocks in our defence.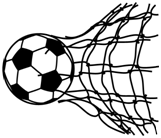 The next game is on the 2nd of March against Rathfarnham NS, who we beat 4-2 last year on the road to becoming league champions.
RMDS School Age Childcare
Information from Caroline Percival on 085-1156506 or email childcare@rmds.ie.
Don't forget to keep an eye on the school website - www.rmds.ie!