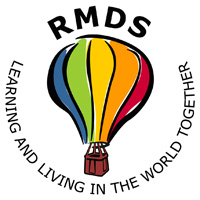 RMDS SCHOOL NEWS in Brief…..
16th June  2016
From the Principal's desk
Lost property – please check in the morning.
From the Parents  Association:
SPORTS DAY - IT'S BACK ON!!
It's back on!  This Sunday 19th June.
All details same as for previous date.
Sandford Park School 11 to 2
Lots planned for the day, Races, Games Area, Ranelagh Gaels, Penalty Shoot out,
RMDS T-Shirts & hats, Hot Dogs, Coffee, Ice Cream & raffle draw!
Please support the baked goods stand!  Maybe bring a rain jacket!!!
Some volunteers still required. Please email your class rep, or avrilwhelan@hotmail.com
See you there
The PA
From the Board of Management
Thanks from the BoM for another busy and active year. A complete review of the year will be included in the end of year newsletter. We wish to say thanks again to parents for their generous response to the appeal for Voluntary Contributions. School reports will issue next week along with an end of term newsletter. We are pleased to report that it has been a very good year for teaching and learning here in RMDS. Standard scores in the recent standardised tests RMDS scores held up well by comparison with other years; the majority of pupils are in the 'average' to 'above average' and 'well above average' categories. The  annual anti-bullying checklist and the annual child protection checklist were both signed off by the BoM at the final meeting for this school year.
From 1st September, RMDS will implement a NO NUTS policy in the lunchboxes. We have a junior Infant child joining the school who has a severe nut allergy. This includes the staffroom. No peanut butter, nutella or actual nuts should be used in the lunch boxes. A strict no sharing of  lunches policy will also be promoted. If in doubt, please leave it out. Staff will be trained in the use of an epipen. I appreciate this may be inconvenient, but if it was your child, you would very much appreciate everyone's co-operation.
Please contact Joan Whelan if you have any questions
Many Thanks
Will Connor, Chairperson
From the Patron:
At the AGM on Tuesday night the following committee were elected for the coming year:
Chairperson:    David Phelan
Secretary:        Lee Dillon
Treasurer:        Cormac Callanan
Committee members: Niamh Skelly, Vanessa Barcroft, Colin Newman, Conn McCluskey, Eleanor Murphy White
I would like to wish the new committee every success as they take up their duties.
I would also like to sincerely thank the following committee members for their years of valued service who, along with myself, stepped down this year: Margaret Bluett, Emma Lane-Spollen and Niall O'Donnchú. Many thanks too to Kathryn Heslin, Susan O'Connell, and Naomi Masterson who have agreed to stay on to help with the handover to the new Committee and will step down at the end of December. Particular thanks go to Margaret who as Secretary did trojan work to make my job as Chairperson easy and Niall for a remarkable 7 years hard graft on the Committee.
Kevin Hewston
Outgong Chairperson, Executive Committee