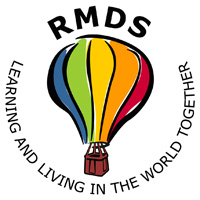 SCHOOL NEWS in Brief…..
16th June 2017
 From the Principal's desk
Sport For All Day is tomorrow, Friday June 16th. All children should  come to school tomorrow dressed for sport and physical activities and perhaps bring some extra drinks with them.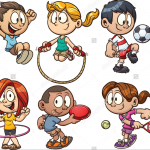 We will spend the whole day engaging in sporting activities and the emphasis is on providing children with the opportunity to experience a wide variety of games and sports. Depending on the weather, sun hats and sunscreen may also be a good idea.
Thank you to the Parents' Association and all the parents who supported the running of our Annual Sports Day last Sunday! It was a great success and we even managed to avoid most of the rain! Thank you to Michelle O' Sullivan (Lina – R5 and Ben's – R1 mum) who managed to capture some great moments of the day. You can see those pictures by following the link  https://goo.gl/photos/HPVwPjVFpLNqjGM19.
If you want to contact Michelle directly for the prints you can email michelle@mosphotography.com
Please check for lost property at the gate in the morning. All items left at the weekend will be donated to charity.
Rosemarie Stynes
From the BOM:
Thanks from the Board for another busy and active year!
Annual Anti-Bullying Policy
This was signed off by the Board and will go up on the website.
Hello…
A big welcome to all our new JIs who visited the school on June 5th. We look
forward to seeing you all again in September.
….and Goodbye....
Goodbye and many, many thanks to Jilly Swain, and also of course to Padraic  Mulholland.
Linear Park Fort
Thanks to everyone for the huge fundraising effort and all the hard work that has
gone into the planning, design and construction of the Fort.

From the PA:
Parents Night Out
Party in the Park to Launch the Fort
The Play Feature in Linear Park is almost there!  We are having a party in the Park to mark the official opening of the Fort and to acknowledge the hard work that has gone into bringing this to fruition - both parents and school children alike.  The date is set for this Friday 16th June @ 2.10pm.  It will be a full school playdate with picnics and home-baking! Looking forward to seeing you all there!
RMDS Hoodies
One last chance for any of you who missed out! Order online by tomorrow!!!
The PA
Notices:
Mini Mortons Cup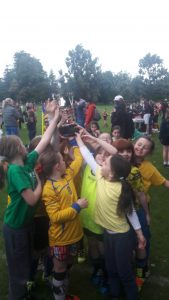 Well done to the three teams from RMDS who represented the school so well on the 1st June this year. Hard luck to the Junior and Senior Teams who made it to their respective finals and congratulations to the RMDS Girls Team who won the Mini Mortons Cup for the first time!
Good luck to RMDS in the Mortons Cup tonight!
Summer Camp
Hi All,
Please find attached the Summer Camp programme  if you would like your child to attend.
There are only 12 places still available per week and it's one a first come, first served basis with payment.
There are 2 payment options on Easypay:
Option 1 - Camp only - 8.30am -2pm
Option 2 - Camp & Childcare - 8.30am - 5pm
Summer Camp is open to all school going children and their friends. We also cater for childcare in the afternoon; please sign the relevant box below. We have a wide range of activities for your child.
childcare@rmds.ie /085-1156506
Start: 3rd July- 28th July
Camp Only 8.30 – 2pm (sign below) (1 Child €120 per week)
Time: Camp: 8.30 – 2pm (Special Offer- 10% Discount with 2 siblings = €228)
(15% Discount 3 siblings = €330)

PLEASE NOTE: THE SUMMER CAMP IS DIFFERENT FROM ALL THE OTHER CAMPS THAT ARE BASED IN THE SCHOOL.THE CAMP IS OPEN TO EVERYONE BUT IT IS MORE ACTIVITY BASED. THIS CAMP WILL SUIT YOUR CHILD IF HE OR SHE ENJOYS ENERGETIC FUN IN THE INDOOR AND OUTDOOR PURSUITS.  LONG WALKS TO DIFFERENT PARKS ETC 
PLEASE DO NOT PUT YOUR CHILD'S NAME DOWN IF THEY ARE NOT ABLE FOR THESE PURSUITS
RMDS School Age Childcare
Information from Caroline Percival on 085-1156506 or email childcare@rmds.ie.
Don't forget to keep an eye on the school website - www.rmds.ie!