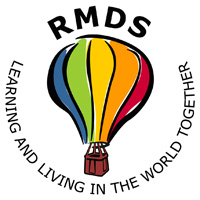 RMDS
School News in Brief….
16th September 2022
From the Green Schools Committee.... 3
From the Principal's Desk….
Thank you to all the parents who attended the Class Meetings so far this year. 
Class meeting notes will be sent out by email and updated on to the website.
Class Meetings next week are as follows:
RANG 6:              Tuesday, 20th September @ 8.45am
JUNIOR INFANTS    Thursday, 22nd September @ 8.45am
Senior Infants and Rang 3 Class Meetings will take place the following week.
Outstanding school tours and classroom requisites payments should be made immediately. Please go to the school website (www.rmds.ie) and return classroom requisites and school tours payments via the Easy Payment system as soon as possible. Click on the Contact cloud and scroll down to Online Payments. Thanks to all those who have paid already. Junior Infants have already paid this bill in full. Any queries, contact the office. Voluntary Contributions can also be paid online in this way.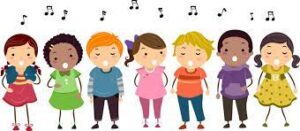 Choir begins next Friday, 23rd September at 8.00 a.m. sharp! All are welcome from Rang 2 – Rang 6. If you are interested, you must be willing to give your best effort at all times! You also need to be at the front door of the school at 8.00 a.m. sharp every Friday. The door will be opened once, no exceptions!  You can try out for the first four weeks. After that membership is closed for the rest of this school year.  We are looking forward to seeing lots of old faces back to sing and plenty of new members too!
Our Extra-Curricular Activities Programme for this term begins this Monday, 19th September.
Most classes are now full. Please check for any remaining places with the office and get your form into the office immediately in order to avail of one of these places!
Please check the RMDS Calendar on our website for all dates of upcoming events.
Rosemarie
From the Green Schools Committee....
National Walk to School Week takes place this year from September 19th – 23rd 2022. This week is all about celebrating walking as a positive mode for school journeys. Come celebrate with us and try to make this the best most inclusive walk to school week yet! 
Walk on Wednesdays are days where everyone tries to walk or park and stride to school if they can. Please join us on National Walk to School Day (National WOW Day!) on Wednesday 21st September. If this day doesn't suit, you can participate any day of Walk to School week.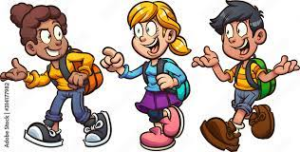 Green Schools Tips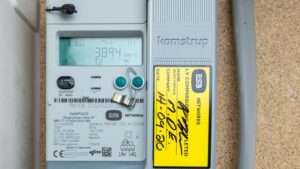 Smart Meters
ESB Networks have installed close to 1 million Smart Meters since they began three years ago. They are due to complete the replacement program by the end of 2024.
By default, Smart Meters read usage totals every 30 minutes and then transmit the readings to the ESB once a day.
If customers sign up to a Smart Meter Tariff, the readings are transmitted every half hour.
The initial benefit Smart Meters offer is to reduce estimated billing, which can be wildly inaccurate. More accurate bills make it easier for consumers to budget.
As yet, Smart Meters don't facilitate a 'live view' of consumption using an external screen that you could monitor easily, say, mounted on a wall.
The best they offer to date is that if you're on a Smart Meter Tariff, you can monitor current consumption through the App your electricity supplier provides or through their website. The information they provide will not be live though, as your meter readings are only transmitted to them only every 30 minutes.  
Smart Meters Tariffs
Smart Meters Tariffs divide daily consumption into Day, Peak & Night rates. When times of demand are highest, rates are highest.
This encourages consumers to save money by spreading their demand to times when national consumption is lower. For instance, consumers will be encouraged to charge electric cars using Night rates, and say, will avoid using the tumble dryer during Peak rates.
This is important for our switch to renewable energy production. Renewables can't ramp up output to meet peak demand the same way as ramping up a gas-fired power plant can so we need to balance energy usage throughout the day and night.
You can call ESB Networks on 01 698 5005 to request a priority Smart Meter installation if you wish. Have your MPRN to hand, it's the number on your bill beginning with 100. They won't give you an installation date though.
If you have any concerns over data usage and retention with Smart Meters, you can contact https://www.dataprotection.ie/ or https://www.dataprotection.ie/
Roland Ramsden
Andrea Scott
Green Schools Committee Parent Representatives
Ranelagh Multi-Denominational School, Ranelagh Road, Dublin 6, D06 Y658
Telephone/Fax: (01) 4961722 ● E-mail: secretary@rmds.ie
______________________________
Roll No. 19928Q ● Principal: Rosemarie Stynes