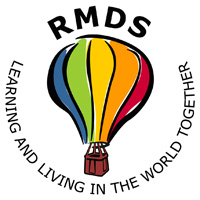 SCHOOL NEWS in Brief…..
17th May 2018
From the Principal's desk:
Well done to the children from Rang 6 who together with the help of their teachers, and in particular Ms. Ryan, have put together a fantastic show of The Wizard of Oz! Rang 5 have played an important role as the chorus. The team work, effort, imagination and enthusiasm that have gone into the show is incredible.  All the children in the school enjoyed a wonderful performance of the show yesterday while parents from Rang 6 are in for a special treat tomorrow morning. The musical kicks off at 9.30am!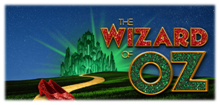 Second time lucky….. RTÉ's children's news programme, News2day will be in our school tomorrow, Friday 18th to cover our Green School's activities in RMDS, to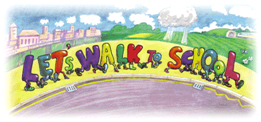 mark National Walk to School Week and to celebrate RMDS winning our 3rd Green Flag for Travel. All children are asked to wear GREEN tomorrow!
As we approach the one year anniversary of the official launching of the play feature in Linear Park we remind the children of the importance of taking care of our local park. We are very lucky to have such an amenity to hand. In class we have talked about the importance of respecting the flowers and shrubbery in the park and taking care not to trample on them. It has been a tough year on foliage, and some replanting will be done over the next few weeks. I would ask all parents to remind their children who use the park after school to take similar care to use the paths provided. It is a wonderful resource to have on our doorstep and one which we want everyone to be able to enjoy!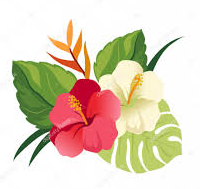 A reminder that the Junior Infant Reception Day for incoming Junior Infants is Thursday, 24th May.  The present Junior Infants will have no school that day.
The school will be closed on Friday, 25th May as the school will be used as a polling station for the upcoming Referendum.
And a reminder for this last term regarding punctuality…..   

Everyone is expected to be on time for school - that means being at the gate by 8.30am. Children who arrive in class after 8.40am will be marked late.
There is a large build up of lost property at the moment – perhaps due to the warmer weather. Please check for lost property at the gate in the morning. All items left at the weekend will be donated to charity.
Rosemarie Stynes
From the BOM:
Impressed....
The Board of Management was very impressed with the award of the 3rd Green School Flag to the school for Travel. Thank you to all involved.
Doubly Impressed....
A second triumph – the school was awarded STEM (Science, Technology, Engineering and Maths) Plaque of Excellence by the Discover Primary Science programme of Science Foundation Ireland. It is a great acknowledgment of the work being carried out.
Have you seen the video?
Check out, if you missed it, the video made by the children for the Conradh na Gaeilge competition. Click the link https://youtu.be/SCKnExA3QVY
Voluntary Contributions
As you know VCs fund essential work in the school that is not funded by the Department of Education such as an extra classroom assistant for infant classes, swimming lessons, Forest School, building repairs and technology in the classrooms to name but a few. Our target for this year is €45,000. At the moment we are at €29,000. If you can contribute in any way it would be greatly appreciated. For further info, please contact David Harney or Will Connor.
A great family day out....
We are all looking forward to RMDS's annual Sports Day on Sunday, 24th June. The new venue this year is Alexandra College Grounds beside Kildare Place School on Upper Rathmines Rd.  We look forward to seeing you there!
From the PA:
Friday 22nd June – The RMDS Parents End of Year Night Out!!
The Hill Pub is booked – so book the babysitters!!!
 Sunday 24th June – RMDS Sports Day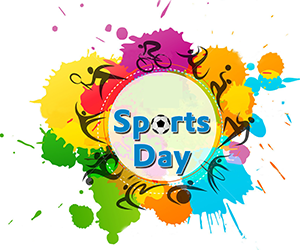 Our annual Sports Day will run from 11h00 – 14h00 the Alexandra College Grounds beside Kildare Place School on Upper Rathmines Rd.
 The PA
Notices:
Peil Óg
Ranelagh Gaels and Dublin LGFA are delighted to announce that Peil Óg is coming to the club – starting on Thursday, May 17.
Peil Óg is a special football training programme aimed at girls aged between eight-and-12 years old.
Girls of all abilities are encouraged to take part – even if they have never played football before – and you don't have to be a member of Ranelagh Gaels to join in either. Just come along!
More information available at: http://www.ranelaghgaels.ie/2018/04/peil-og-comes-to-ranelagh-gaels/#more-5100
RMDS School Age Childcare
Information from Caroline Percival on 085-1156506 or email childcare@rmds.ie.
Don't forget to keep an eye on the school website - www.rmds.ie!