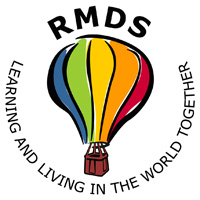 SCHOOL NEWS in Brief…..
19ú Márta 2015
From the principal's office:
As I write Seachtain na Gaeilge is in full swing and the Ceili Mór has just begun! Thank you for all your efforts to support the children to enjoy the Irish language and Irish culture this week – it has been a great week in the school and the children and the staff have really benefitted from the opportunities to practice our Irish together. The celebrations will finish with an assembly in the hall on Friday.
The Easter raffle will take place next week and we will be selling tickets at the gate from Tuesday morning.
All extra curricular classes finish this week
School will close at 12 midday for the Easter vacation on Friday 27th March.
From the PA:
The Parents Association is delighted to be part of a rare Astronomical Event happening this week! A Total Solar Eclipse is taking place on Friday 20th March between 08h30 and 10h30, approx. This Total Solar Eclipse is quite rare, and will be the first such event since November 2013. Our resident Astronomy Expert on the PA, Ashling Daly Bouktila (Zain's Mum!) not only brought this special occurrence to our attention, but Ashling has also managed to source special viewing glasses from The Trinity Physics Department so that as many classes as possible will be able to view the Eclipse tomorrow! For those who don't get to see it live, it will be possible to view online at www.space.com. Many thanks to Ashling, and Happy Viewing!
RMDS SCHOOLAGE CHILDCARE
EASTER CAMP
30th March – 2nd April 2015 (4 day)
Enrolment is on first come first serve basis and places are limited.
8.30-2pm Camp
2pm – 6 (Childcare - extra cost)
1 Child €75
2 Siblings €130
3 Siblings €200
Please fill in your child's details below.
Cheques must be written out to RMDS Childcare, or you can pay this online.
All enquiries can be directed to Caroline Carroll Percival (Childcare Manager), childcare@rmds.ie 085-1156506
EASTER CAMP ENROLMENT FORM
CHILD'S NAME:
CLASS:
AGE:
PARENTS CONTACT DETAILS:
ALLERGIES: