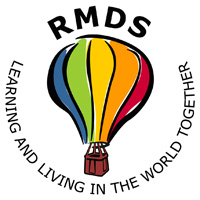 SCHOOL NEWS in Brief…..
1st October 2105
Don't forget – Voluntary contribution info at the gate in the morning. Voluntary contribution letters were circulated this week – thanks to all those who have already contributed. Members of the Board and the Executive will be at the gate again tomorrow to answer queries and accept forms and envelopes.
 From the Principal's desk:
Please check for lost property at the gate in the morning. All items left at the weekend will be donated to charity.
Class photos are now available for purchase – they are on display on the window of my office. Cost €15 – fill in a form and leave the cash/cheque in the office. Cheques payable to MOS photography.
As you know, 1916 will be a focus for curriculum activities this coming year. We are presently putting together a plan for the school – and your help is needed! Have any of you got any direct family links to 1916? We know already that one family was involved in the printing of the proclamation, for example. Please let your child's teacher know or mention to me at the gate in the morning or by return email.
We are hoping to start a school choir, under the direction of Therese Coogan, junior infant teacher and with the help of Ann Swift and Aoife Devaney, two parents.  Children from rang 2 to rang 6 may put their names forward if they are really interested in singing and really want to sing in a choir. Choir will take place on Friday morning from 8.15am to 9am. Children who are taking part should be dropped to the front door for 8.10am sharp – we will open the door once. We have no facility for parents to attend or to look after siblings. Choir will start on Friday 9th October until Friday 27th November this term.  Happy Singing!
Joan Whelan
The new Green School Committee was formed in mid September. Ms. Halpin advertised in each class looking for committee members. The teachers encouraged girls and boys in Rang 3 to Rang 6 to apply in writing, saying exactly why they would be good Green School representatives. The following were successful and represent their own class and also Junior classes, between now and the February mid-term break :
Finn , Lena and Michael in Rang 3.
Andrew and Joanie in Rang 4.
Blaise, Rory, Amelie and John in Rang 5.
Cian and Sadbh in Rang 6.
Have a look at our picture on the green school noticeboard near the office.
On the committee we have been busy working on the school plan for Water as well as continuing with our recycling and energy plan.
NEWSFLASH !
We would like to announce details of our exciting Halloween competition:
Next Thursday October 8th and Friday 9th we will display recycled fabric and materials at the back gate. You are welcome to take what you need, for FREE, if you think you can use any of it to make a Halloween costume and wear it on Friday 23rd October, the day the whole school is invited to dress up! We hope to have a parade of boys and girls in Halloween recycled costumes, the scarier the better and judge one winner from each class! Take a look at what we have to give away and you'll have plenty of time to come up with your own hand made recycled costume. It's ok if every part of the costume is not made from recycled material but do your best to enter!
Thank you from everyone on the committee!
From the PA:
Massive thanks to all for such incredible support of the Refugee Appeal.  We managed to gather 340 hygiene packs, which was a fantastic result.  Special thanks to Lisa and Tommy for bringing the event to the schools attention, and to all the parents who helped on the Friday morning to pack up the bags and boxes.  Well done also to the classes for the lovely posters which kept the appeal in our minds eye all week.
RMDS PA QUIZ !!!!!!  Its back !!!  The most tightly fought contest of the school calendar!
Date – Thursday 15th October
Venue – Larry Murphys Pub, Upper Rathmines Road
Time – 20h00
Start to arrange your teams of 4 now!  Tickets will be on sale at the gate from Monday 12th October.  This year we are again encouraging teams to represent a particular class.  The winning teams will earn prizes for the classes they represent.  The prizes are chosen by the children and the teacher.  Happy swotting!
Avril Whelan, Chairperson
RMDS School Age Childcare
Information from Caroline Percival on 085-1156506 or email childcare@rmds.ie.
Don't forget to keep an eye on the school website, www.rmds.ie