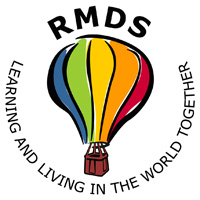 SCHOOL NEWS in Brief…..
20th October 2016
Remember the PA Quiz, tonight, in the Hill Pub, 8pm.
From the Principal's desk:
Please check for lost property at the gate in the morning. All items left at the weekend will be donated to charity.
Last chance to order class photos tomorrow. Booking forms available from the office or see message sent by email last week. Cost €15 – fill in a form and leave the cash/cheque in the office or pay by bank transfer. Cheques payable to MOS photography.
Our sympathy to Colette Desmond, Rang 1 teacher, on the sad passing of her father earlier this week. May he rest in peace.
From the PA:
PA Quiz Night
8pm - The Hill Pub - Ranelagh.  Looking forward to seeing as many there as possible!  As always - the winning teams will earn prizes for the classes that they represent.  Some teams are still looking for 3rd/4th members, so please do come along on the night if you have not already signed up.  We are delighted to have the brilliant Nick Kelly as our Quiz Master once again . . . . . . there could be singing!!  Many thanks for all of the generous raffle prizes that have been donated so far - we have an incredible prize line up!  Particular thanks to Amanda Brady of JunoJames Jewellery, who has created beautiful original pieces as prizes.
PA 0-5k Running Group
We are progressing gradually, but steadily, on our 0-5k mission.  We run (well, run walk, run walk) every Monday morning from 08h45 - 09h30.  As the mornings get colder, we will meet inside the front door, so that any additional layers can be left safely before we head off.  Encouraging all budding (beginner, first-timer, nervous) runners to please join us!  avrilwhelan@hotmail.com or simply turn up!
Halloween Raffle
The Halloween raffle tickets will go on sale on Monday 24th Oct from the School Gate.  The draw will be on Friday 28th October.
Christmas Fair (I know - it's early for that word!!!)
If anyone would like to be involved on the Christmas Fair Committee please email avrilwhelan@hotmail.com.  Organising will be in full swing from November.
Avril Whelan, Chairperson
From the Green School Committee
The new Green School Committee was formed in mid September. Ms. Halpin advertised in each class looking for committee members. The teachers encouraged girls and boys in Rang 3 to Rang 6 to apply in writing, saying exactly why they would be good Green School representatives. The following were successful and represent their own class and also Junior classes, between now and the February mid-term break
Natan and Lenna (R3/ R2),
Cosmin and Saoirse (R6/ JI)
Clara and Jack (R4/ R1)
Andries and Anna-Mae R5/ SI
Parent reps include Lorraine (Julian's mum) Tom (Leo's dad) Caroline (Oscar R2 mum) and Gerry Murphy from the Board along with Maria Halpin, our Green school co-ordinator. On the committee we have been busy working on the school plan for Travel as well as continuing with our recycling and energy and water plan.
NEWSFLASH !
Please make a recycled Halloween costume and wear it on Friday 28th October, the day the whole school is invited to dress up! We hope to have a parade of boys and girls in Halloween recycled costumes, the scarier the better and judge one winner from each class! It's ok if every part of the costume is not made from recycled material but do your best to enter!
Thank you from everyone on the committee!
And why not check out this link: 6 easy ways you can reduce your impact on the planet today http://jrnl.ie/3001608
Notices:
See below a letter from Barbara Mulhall, Principal of Stepaside Educate Together Secondary School:
Dear Parent/Carer,
Stepaside Educate Together Secondary School opened this September to 1st year students. We will be holding our first ever Open Evening for prospective students on Thursday 27thOctober from 7pm to 9pm. All parents and students are welcome to this event.
It will be a perfect opportunity for you to meet our current students, teachers and some of the parents and to experience the new learning methodologies we use.
Enrolment is currently open for 2017 and 2018 and expressions of interest for other years are also being taken online at www.stepasideetss.ie.
We look forward to meeting you on the evening and answering any questions you may have.
Kind regards
Barbara Mulhall, Principal
Stepaside Educate Together Secondary School,
De La Salle Palmerston Rugby Club
Enniskerry Road,
Kilternan, Co Dublin
Phone 01 2907404
RMDS School Age Childcare
Last few places in the Halloween camp:
Information from Caroline Percival on 085-1156506 or email childcare@rmds.ie.
Don't forget to keep an eye on the school website, www.rmds.ie