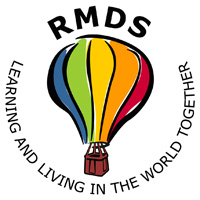 SCHOOL NEWS in Brief…..
21st January 2016
From the Principal's desk:
Please check the lost property in the morning
Remember to wear BLUE for our water song practice tomorrow at 10.45am!
From the PA
There was a great turnout to the internet safety talk on Tuesday evening. Well done to all who came - feedback has been very positive.  Many thanks to Emmet Kelly for his digital-age-dad top tips. Presentation notes to follow.
LIGHTS CAMERA ACTION!!  The RMDS Cinema Night is back!!
Date: Friday 5th February
Time: 19h00
Venue: RMDS Classrooms
Ticket cost: 5.00 euro per child (to include movie and snack pack)
This year, the movies are:
-          Minions
-          Song of the Sea
-          The Peanuts Movie
-          Inside Out
Please note that an adult/guardian must remain on site throughout.  Adult tickets are 5.00 euro and include "refreshments" served in the hall during the movies. Tickets will go on sale on Thursday 28th January at the gate.  Tickets are available for JI - R4.  Please note that there are a limited number of tickets for each movie.  Tickets will be sold on first come, first served basis, and cannot be reserved.
Keep an eye out for the posters for more information!
Avril Whelan, PA
RMDS School Age Childcare
FEBRUARY MIDTERM CAMP

The Midterm Camp will run from 15th February – 19th February 2016, from 8.30 – 2.00pm.
Childcare 2pm – 6pm (CHILDCARE EXTRA Supplement)
€70 per child/ €120 for two siblings
Limited Number of Places. Collect application forms outside the office.
Payment can be made online through the Easy Payments system – click on the contact button and scroll down to the childcare pay button.
Payment and completed form will confirm your place.
Information from Caroline Percival on 085-1156506 or email childcare@rmds.ie.
Don't forget to keep an eye on the school website, www.rmds.ie