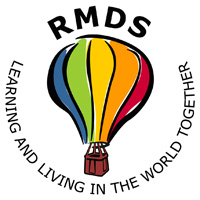 SCHOOL NEWS in Brief…..
21st March 2019
From the Principal's desk:
Please note the the school will be closed on 3rd May for a training inservice day for all staff on the new Primary Language Curriculum.
The Reception Day for the incoming Junior Infants will be Thursday, 23rd May – there will be no school on that day for the present Junior Infants.
Please check for lost property at the gate in the morning. All items left at the weekend will be donated to charity.
Rosemarie Stynes
From the PA:
Mission to Morocco - One Week to go. . . 
The Mission to Morocco Fundraiser is well underway! The children have been making huge efforts to clock up their kilometres and round up sponsorship along the way. Funds raised will be used to update the old laptops and other equipment used by the children in school so please support the fundraising in any way you can : )
We will be collecting all funds raised and having a small breakfast party for the children in the yard after they run their final laps on March 29th!!
Help Needed!!!
We need lots of parents to help on the morning Friday 29th!!! The whole school will be going to Linear Park first thing that morning with their teachers to do their final laps. That's a lot of children so we need some parents to accompany the teachers over and help out. We'd also welcome parents to help with setting up a small party for the children in the yard afterwards - and to help collect the funds when the children come to school that morning.
Please contact Rachel/Oscar at pa@rmds.ie or your class rep if you can help - let us know if you'd prefer to help with the laps in the park or the breakfast party in the yard!
Many thanks to all for your support!
The PA
From the Active Committee: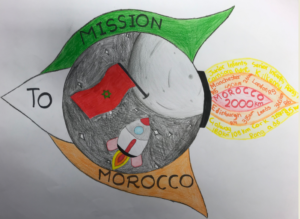 We are well on course with our Mission to Morocco! As of last Friday we have collectively run approximately 1250km! The distance to the top of Portugal! 700km left to go!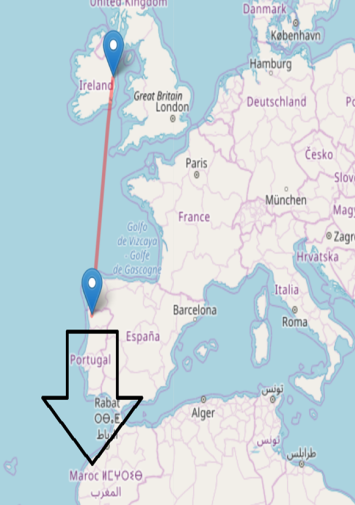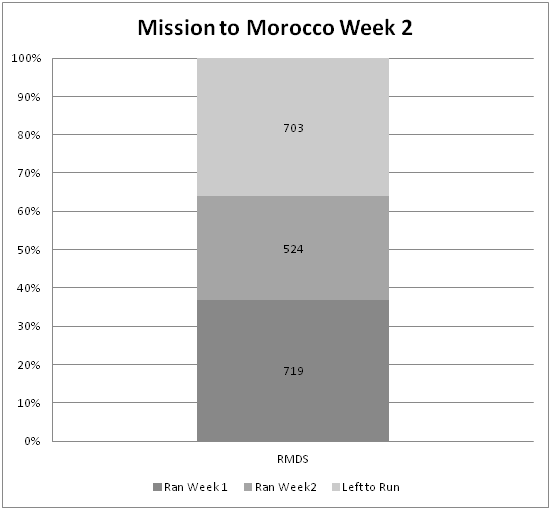 Notices:
Girls Soccer
Beechwood FC, a fun, local soccer club is seeking girls to join their soccer fun!!!
All girls, regardless of soccer experience are very welcome.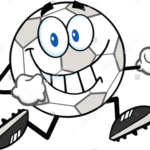 The club wants all girls to just try a couple of our training sessions for free.
Then if, after a month, if the girls wish, they can then join the club.
Girls who have no soccer experience at all are very welcome and also girls who currently play but would like to further develop their soccer skills are also welcome.
Currently we are welcoming girls born in 2013, 2012, 2011, 2010, 2009, & 2008.
For girls born in 2011 and older, mid-week training is usually on Tuesday evenings and matches are on Sunday mornings. For girls born in 2012 and 2013 training will be on Sunday mornings.
If you are interested please contact fionawalsh@outlook.com or check out http://beechwoodfc.ie/
RMDS EASTER CAMP
15th – 18th April 2019 (4 day camp)
Camp 8.30 am – 2 pm    /    Childcare as normal 2pm – 6pm
Places are limited!
1 Child €85
2 Siblings €150
3 Siblings €225
Please fill in your child's details below.
Payment can be made on Easy pay on the RMDS website under childcare.
All enquiries can be directed to,
Caroline Carroll
childcare@rmds.ie
(Childcare Manager)
085-1156506
EASTER CAMP ENROLMENT FORM
CHILD'S NAME:
CLASS:
AGE:
ALLERGIES:
PARENTS  Phone:
Guardian/ Minder  Phone:
RMDS School Age Childcare
Childcare has some Ad Hoc places available on Mondays, Wednesdays and Fridays.
If you are interested in putting your child's name down advanced noticed is required through email: childcare@rmds.ie
Information from Caroline Carroll - Percival on 085-1156506 or email childcare@rmds.ie.
Don't forget to keep an eye on the school website - www.rmds.ie!