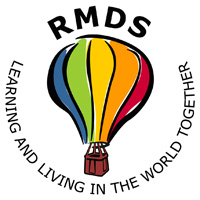 SCHOOL NEWS in Brief…..
21st September 2017
From the Principal's desk:
Huge congratulations to Caroline O'Dowd and her family on the birth of her beautiful baby girl, Cara.
Thank you to all the parents who attended the Class Meetings so far this year. Remaining class meeting notes will be sent out by email and updated on to the website.
Class Meetings next week are as follows:
Junior Infants:                        Monday, 25th September @ 8.45am
Outstanding school tours and classroom requisites payments should be made immediately. Please go to the school website (www.rmds.ie) and return classroom requisites and school tours payments via the Easy Payment system as soon as possible. Click on the Contact cloud and scroll down to Online Payments. Thanks to all those who have paid already. Junior Infants and all new pupils have already paid this bill in full. Any queries, contact the office. Voluntary contributions can also be paid online.
Class photos will be taken next Thursday, 27th September. Further details will follow regarding the purchasing of the photos.
Please check for lost property at the gate in the morning. All items left at the weekend will be donated to charity.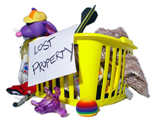 Rosemarie Stynes
From the BOM:
Voluntary Contributions
The Board will be sending out info on Voluntary Contributions in the coming weeks. VCs are vital in order to run the school – please keep an eye out for the letter!
ECA
Yoga and French did not go ahead this term due to insufficient numbers, all other ECA classes begin this week.
Hall Rental
As you know, RMDS has a lovely hall… and it's just become available to rent on Wednesday and Friday evenings, all day on a Sunday, and there is limited availability for Saturdays! Contact Maurice Devitt - hallrental@rmds.ie for info.
BOM
RMDS School Age Childcare
Information from Caroline Percival on 085-1156506 or email childcare@rmds.ie.
Don't forget to keep an eye on the school website - www.rmds.ie!