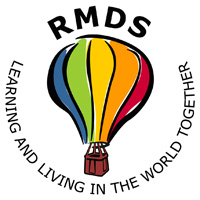 SCHOOL NEWS in Brief…..
22nd November 2018
From the Principal's desk:
Thank you to everyone for making such a great effort to attend parent/teacher meetings.  Meetings will conclude tomorrow with the remainder of Rang 3 and Rang 5.  We hope that you have found them useful. Please send any comments/ suggestions/feedback that you might have for next year by return email. We really do value this opportunity to sit down with you and talk about your child's experience here in RMDS, so your responses will be considered in making arrangements for future meetings.
Please remember to lock all bikes properly! It is important that the bike lock is put through the wheel and also through the bars of the bike rack to be effective!!!
Please check for lost property at the gate in the morning. There is a good collection at the moment! All items left at the weekend will be donated to charity.
Rosemarie Stynes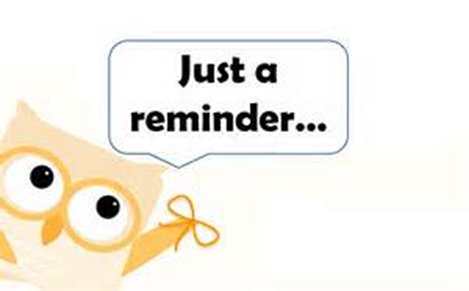 From the Exec:
RMDS Ethos Review
The RMDS Ethos Review Survey is up and running.
Thanks to all those who have already responded.  To those of you that haven't, could we ask you to please take the time to complete the Survey over the next week?  This is a great opportunity for the school community to have their say on our Ethos so your participation is crucial and valued.  Please check your emails for the link to the survey!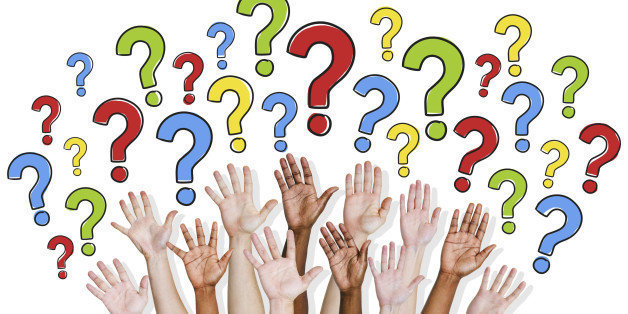 Thank you!
 From the PA:
Table Quiz Tonight. . .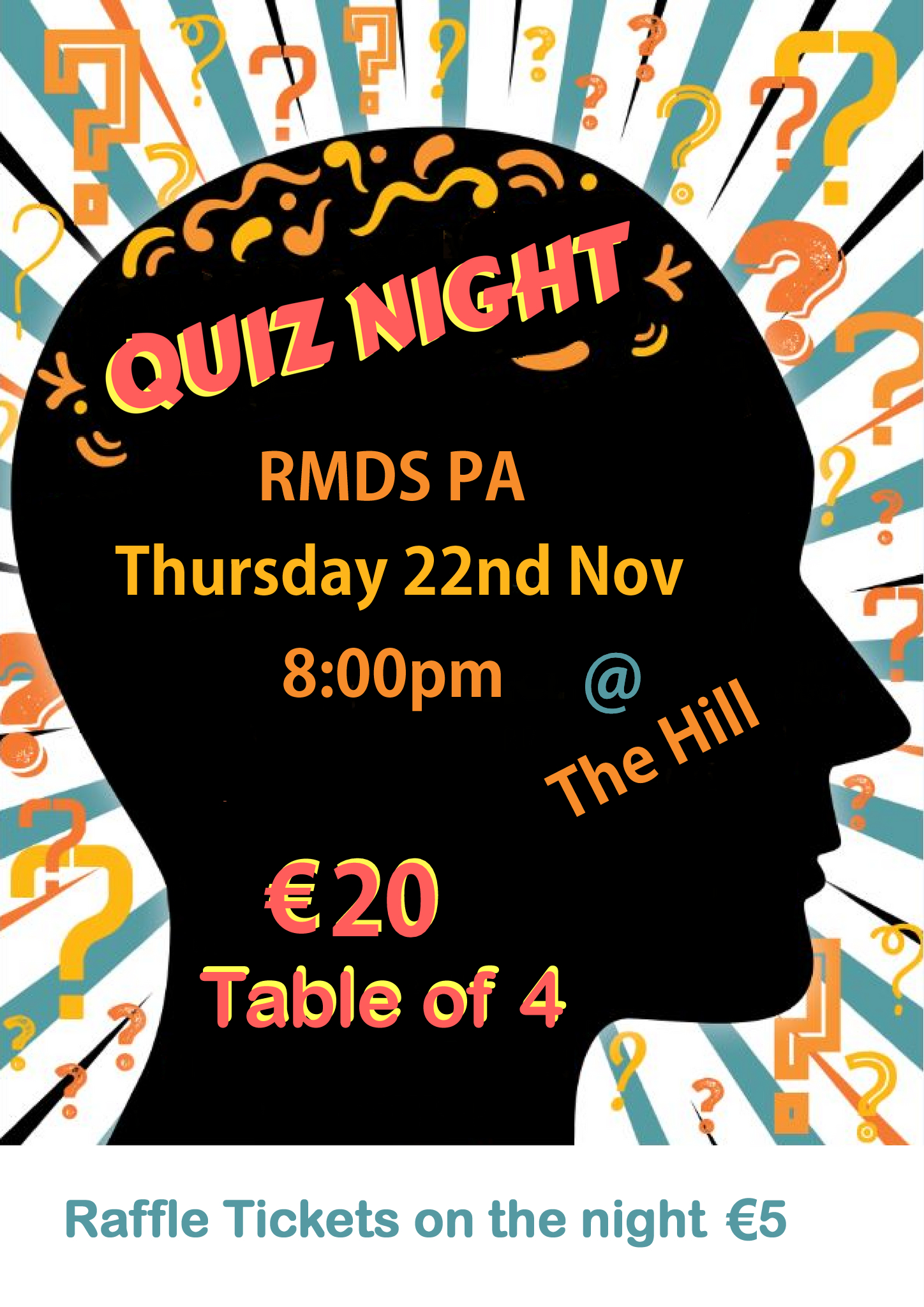 Looking forward to it! Best of luck to all teams competing for class prizes and bragging rights tonight! Kick off 8pm @ The Hill.
Christmas Trees
Many thanks to everyone who has volunteered to help sell Christmas Trees in December to raise funds for RMDS. There will be a great selection of trees, so buy your tree at RMDS this year and tell your friends!!!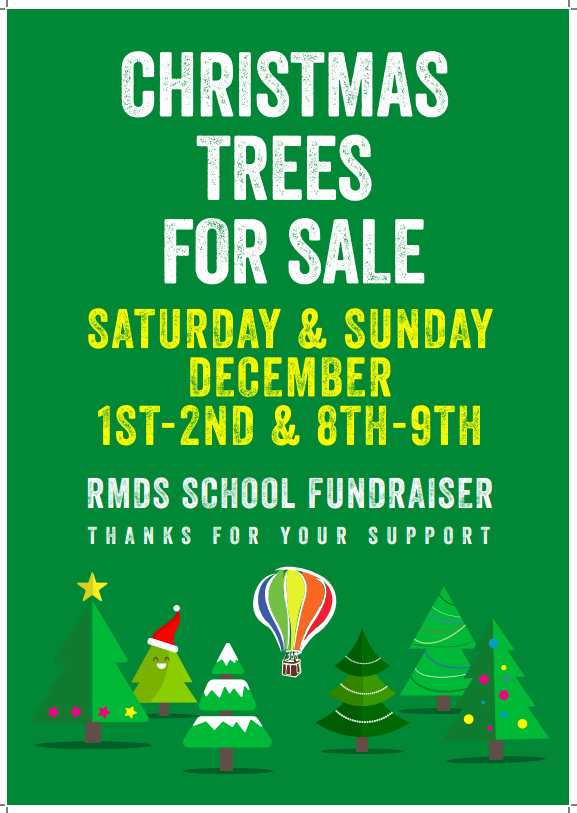 RMDS Christmas Fair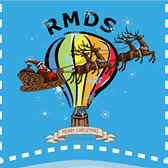 Coming Soon. . . The RMDS Christmas Fair is on
December 9th 11 a.m - 3 p.m. Always a fantastic day out for all the family and a big fundraiser for the school! More information to come in the Christmas Fair website (big thanks to Daron Ward!!!) but if you can volunteer an hour or two on the day or think you can help in any way, please e-mail  xmasfair@rmds.ie
Here are a few ideas for how you can help. . .
Help out on a stall
Cook a soup or stew for Rudolph's Restaurant
Donate baked goodies
Donate a raffle prize
Organise company sponsorship
Thank you
RMDS PA
Notices:
Attention all – LEGO required!!!  


In RMDS we use LEGO regularly for lots of different activities including STEM related tasks. If you have LEGO lying around the house and no longer have any use for it, our enthusiastic children would really appreciate it if you could donate this Lego to our school.  Many thanks!
RMDS School Age Childcare
Information from Caroline Carroll on 085-1156506 or email childcare@rmds.ie.
Don't forget to keep an eye on the school website - www.rmds.ie!