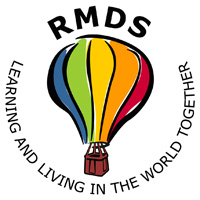 SCHOOL NEWS in Brief…..
23rd February 2018
 From the Principal's desk:
 Welcome back everybody to a new half term!
A reminder that the school will be closed this Tuesday, 27th February for a training day for all staff on the new Primary Language Curriculum. Also, we will be closed on Monday, 5th March for a training day for all staff on new Child Protection Procedures.
Please check for lost property at the gate in the morning. All items left at the weekend will be donated to charity.
Rosemarie Stynes
From the PA:
Some dates / events to note for this term!
World Book Day and RMDS Read-a-thon:
The RMDS Read-a-thon will launch again this year in World Book Day - 1st March 2018. The Read-a-thon is designed to encourage reading among the children, while raising funds!! We will have the ever popular Book Swap in the school yard that morning with Tea and Coffee for parents.
All children's books will be collected on the gate on Monday 26th and Wednesday 28th Feb (remember school is closed on 27th!)
As we don't want to be left with too many books, please encourage children to take similar number of books that they donated to the swap. Please do not bring any baby or toddler books. We will have some adult novels for parents to browse through while enjoying coffee - but please do not leave any adult books for the swap as we have plenty to choose from!
The Read-a-thon will run from March 1st to 23rd. Read-a-Thon pledge forms and details will be distributed in class on the 1st March, and all funds raised will be collected on the 23rd March. Kids will be rewarded with Easter Treats that morning! All funds raised will go towards digital interactive white boards for remaining classrooms.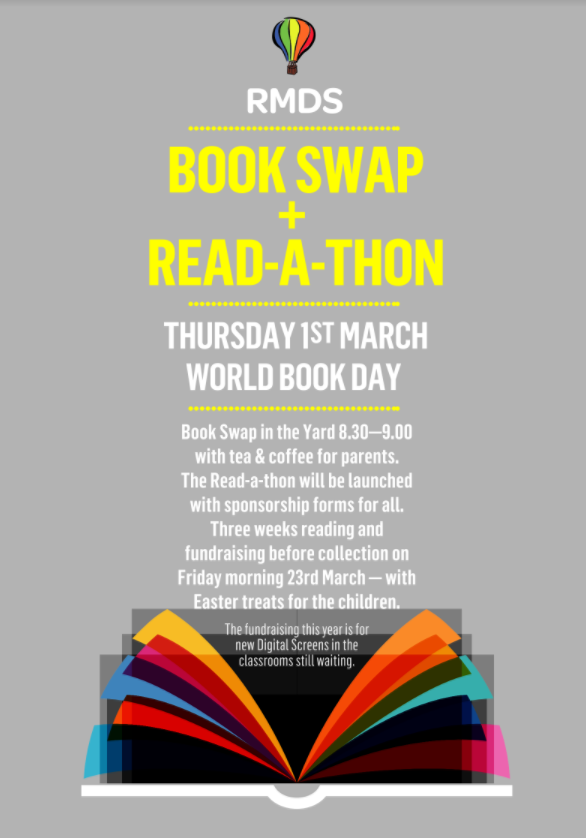 Coicís na Gaeilge
Coicís na Gaeilge runs from 6th – 17th March. The PA are delighted to play their part in promoting the Irish language among the parent body again this year! We will host a Maidin Caife in the yard on Friday 8th March and we will encourage the cúpla focal as well as promoting Pilates/Yoga classes as Gaeilge. If any parents have great Irish and would like to get involved - please email pa@rmds.ie
Please also keep an eye out for the class rep email which is gauging the parent body interest in Irish Language classes. We hope to have an update in time for the Maidin Caife so please do fill in the online form. Go raibh maith agaibh!
Easter Raffle
Another School Gate highlight! Tickets will go on sale the week of 20th March! Raffle draw to take place on Friday 23rd March. If you're not in.....!!!!
Sports Day
This is confirmed for Sunday 10th June - time to start the rigorous training regime!
All suggestions on current events, or for future events welcome! Email pa@rmds.ie
The PA
From the Green School Committee:
The Woolly Hat Walk was a wonderful success! Thank you to everyone for their great efforts to walk to school on this day! We had a great increase in the number of people walking to school, with 77 people walking to school on Friday, 2nd of February and an amazing 140 people walking to school on our woolly hat walking day on Friday, 9th of February. That's an increase of 63 people walking to school! As part of our woolly hat walk day the whole school also took part in a walk around Ranelagh. We all had a great green day!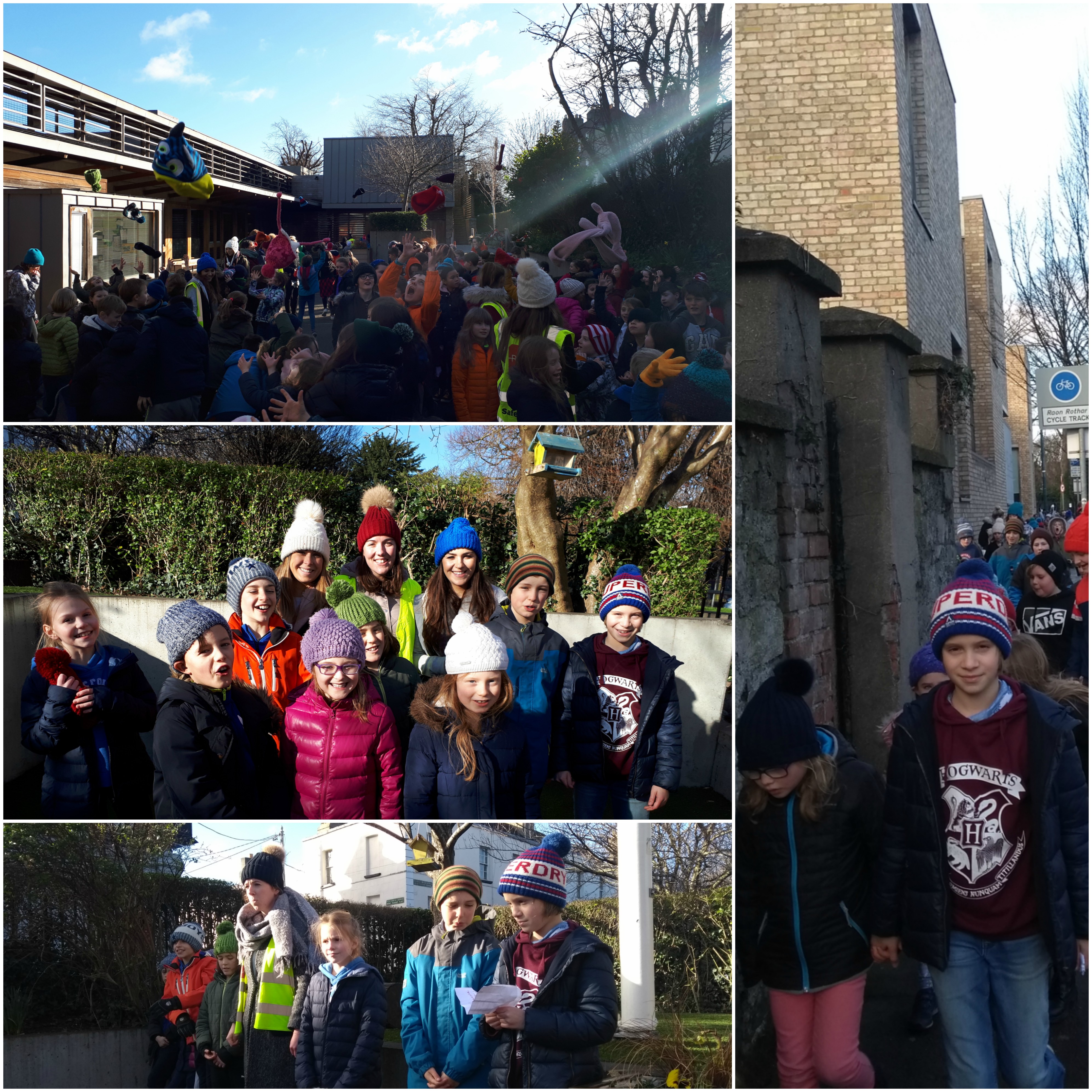 Notices:
Extra Curricular Activities
As the school is closed on Tuesday 27th February, there will be no ECA that day. Those classes are rescheduled as follows:
Basketball: Tuesday March 20th
Chess: Wednesday March 21st
Dance: Isabelle is going to contact parents directly to arrange a session in Wesley House for the RMDS gang with her wider group.
RMDS School Age Childcare
Information from Caroline Percival on 085-1156506 or email childcare@rmds.ie.
Don't forget to keep an eye on the school website - www.rmds.ie!