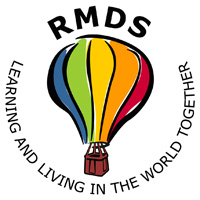 RMDS SCHOOL NEWS in Brief…..
23rd June  2016
From the Principal's desk
Lost property – please check in the morning.
End of Year Reports are in the post. If you do not receive your child's report by Monday, please contact the office. If you have any queries, please contact the class teacher in the first instance.
Thanks to your fundraising efforts over the year, we will be purchasing new tables and chairs for junior and senior infants and rang 1 and rang 2 during the summer.  If anyone would like any of the old chairs or tables, please collect them from the back gate between 2pm and 4pm next Tuesday or between 12 midday and 2pm on Wednesday. You can take as many as you like and tell your friends as well! I will leave some out tomorrow for you to see what we have.
School will close for the summer on Wednesday 29th at midday.
Thanks to everyone who came to Sports Day on Sunday. Despite the rain, it was again a very successful event! Special thanks to the Parents Association and to all the volunteers who helped out on the Day. Congratulations to the winners of the summer raffle.
Alan Hanna's bookshop is offering RMDS parents a 10% discount on online schoolbook orders.  Parents ordering online should use the code RMDS in the coupon box at the checkout.
Joan Whelan