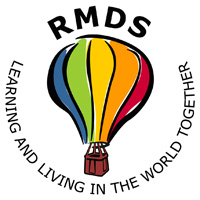 SCHOOL NEWS in Brief…..
23rd November 2017
From the Principal's desk:
Thank you to everyone for making such a great effort to attend parent/teacher meetings.  Meetings will conclude tomorrow with the remainder of Rang 3 and Rang 5.  We hope that you have found them useful. I welcome any comments/ suggestions/feedback that you might have for next year by return email. We really do value this opportunity to sit down with you and talk about your child's experience here in RMDS, so your responses will be considered in making arrangements for future meetings.
Please check for lost property at the gate in the morning. All items left at the weekend will be donated to charity.
Rosemarie Stynes
From the PA:
PA Pub Quiz
Another great night!! Massive thanks to all parents who turned out to support the event, and massive congrats to the winning teams - class prize details to follow!
Joint 3rd - SI (Lorraine Hackett & Team) and R3 (Lisa Godson & Team)
2nd Place - R3 (Brendan, Frank, Lenny & Martin)
1st Place - R2 (Bernadette Byrne & Team)
Huge thanks to the PA committee who put together this event - Dori, Mary Frances, Rachel, Cormac & Matt - and all gate ticket sellers and raffle prize suppliers!
The biggest thank you goes to Oscar who took on the Quiz Master challenge and knocked the ball out of the park!!!! Looking forward to next year already!!
RMDS Christmas Fair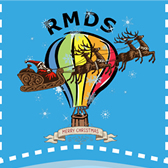 We are so thrilled to launch the all new RMDS Christmas Fair website!!!!   www.rmdschristmasfair.com  Thank you to Daron Clarke (Ethan's (JI) dad) who has done an incredible job!  As well as bursting with Fair information, there is plenty of information on how you can get involved!  Please click on and follow all of the links!  There will be constant updates - so we will send reminders!!! Enjoy!!!!
RMDS PA
Notices:
RMDS School Age Childcare
Information from Caroline Carroll on 085-1156506 or email childcare@rmds.ie.
Don't forget to keep an eye on the school website - www.rmds.ie!