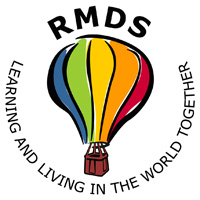 SCHOOL NEWS in Brief…..
24th January 2020
From the Principal's desk:
Please check for lost property at the gate in the morning. All items left at the weekend will be donated to charity.
Rosemarie Stynes
From the PA:
CHANGE OF DATE!!!!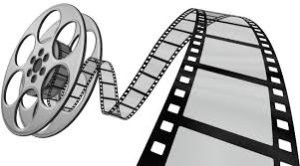 RMDS Cinema Night – Friday, 28th February!
We've pushed Cinema Night out to 28th February as the school is being used to stage a Ranelagh Players production on 31st January.
If you're looking for something else to do to fill the void on 31st January, you could check out Murder Monologues instead! Not suitable for children though!
More details about cinema night to come. ..
See you all there!
The PA
From the BOM:
Members of RMDS BOM 2019 – 2023:
| | |
| --- | --- |
| Board Member | Role |
| Will Connor | Patron Representative, Chairperson  & Garda Vetting |
| Rosemarie Stynes | Principal & Secretary |
| Paul Fairbrother | Staff Representative, IT, Maintenance & Safety |
| Mairéad Flanagan | Patron Representative, Ethos, Educate Together & Voluntary Contributions |
| Lorraine Murphy | Parent Representative, Minutes secretary, Insurance & Hall Rental |
| Niall Byrne | Parent Representative, Childcare, Extra Curricular Activities |
| Clodagh Keher | Community Representative & Treasurer |
| Anne Fitzpatrick | Community Representative, Enrolment & Policy |
| | |
The current Board of Management had its first full board meeting on Monday night and are very much looking forward to working on your behalf over the next four years.
We would like to thank the outgoing Board for all their hard work over the last four years. Our overall goals are to ensure that we do our job to the best of our collective ability and secondly, to have a positive impact over the next four years here in RMDS.
We would like to extend our gratitude to the PA and the Christmas Fair Committee in particular for a fantastic Christmas Fair. As the main fundraiser in our school this event continues to go from strength to strength each year!
The Extra Curricular Activities got off to a flying start this term, with many of the activities filling up much more quickly than in previous terms.
In light of the Minister for Education's announcement (15.01.2020) that sections of the Education (Admission to Schools) Act 2018 will come into effect on 1st February 2020, a new Admissions/Enrolment Policy is being drafted and will be published in due course after consultation with the Exec, staff and parents of children attending our school. At present we are only taking enrolments for September 2020.
Voluntary Contributions are vital to the running of the school and much appreciated. If you'd like more information on VCs, please contact the office.
 From the Green School Committee:
Tips from The Green-Schools Committee
A traditional 60 watt incandescent light bulb produces the same amount of light as a 50 watt halogen bulb, an 11 watt compact fluorescent bulb or a 6 watt LED bulb. So LEDs will save you the most energy and also have the advantage of lasting 20+ years, meaning fewer overall need to be produced and changed.
 Notices:
Stay Safe Information Meeting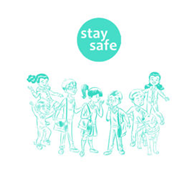 There is an information evening for all parents regarding Stay Safe on Monday, 3rd February from 8-9 pm facilitated by Marian Heffernan.
The Stay Safe Programme is taught each year in SI, R1, R3 and R5. However, the information session is open to parents of all children
childcare@rmds.ie
085-1156506

The Midterm Camp will run from Monday 17th – 21st February from 8.30 – 2.00 pm.
€80 per child/ €150 for 2 siblings / €210 for 3 siblings
Places are limited.
Complete application form and return by email back to the Childcare Manager who will then confirm your place. Please do not pay until the Childcare Manager has confirmed your place.
Payments can be made through to our bank (ask for bank details) or
payment can be made through Easypay on the RMDS Website under Childcare - Click "Midterm Camp".
Parent/Guardian Contact Info
Name:             ___________________________________________________________
Address:          ___________________________________________________________
Home Phone:   ___________________________
Mobile:            ______________________________
Special Needs/ Allergies:      ______________________________________________
Child's Info
Child's Name_____________________________________________________
Child's Age _____________
Allergies ____________________________________
RMDS School Age Childcare
Information from Caroline Carroll on 085-1156506 or email childcare@rmds.ie.
Don't forget to keep an eye on the school website - www.rmds.ie!