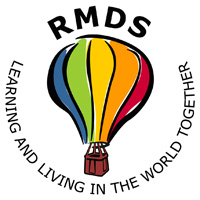 SCHOOL NEWS in Brief…..
24th October 2019
From the Principal's desk:
It is with fondness that we say farewell to Maria Halpin, who is retiring at the midterm break. Maria has worked in RMDS since 1995. We thank her for all her dedication over the years. We thank her for her energy, enthusiasm and her sense of fun which will be missed throughout the school and we wish her happiness and health as she starts this exciting new chapter of her life.
Go n-éirí an t-ádh leat Maria!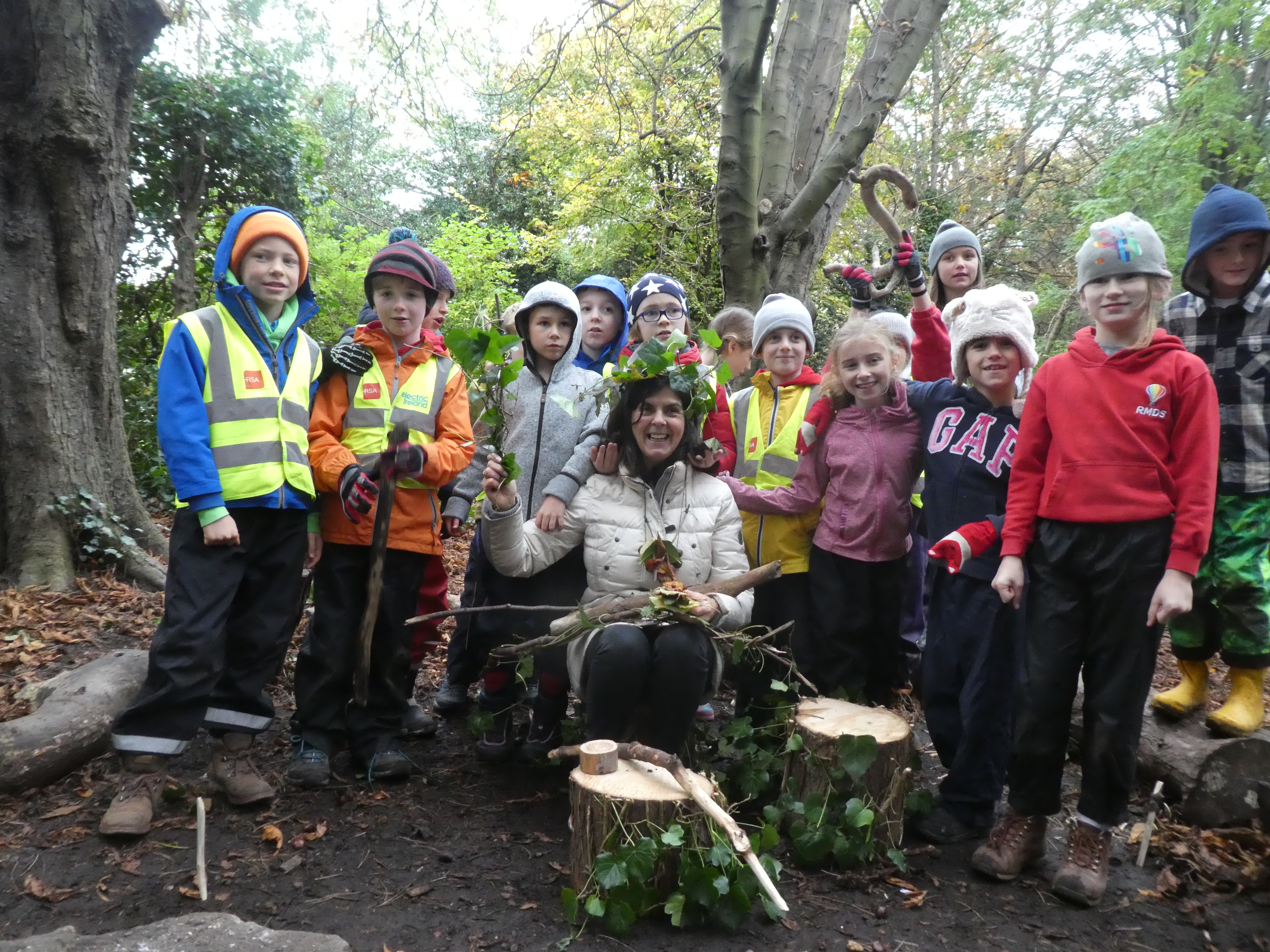 "Queen of the Forest" in Forest School with Rang 3
Please check for lost property at the gate this afternoon. All items left at the weekend will be donated to charity.
There is one senior scooter missing at the moment – and one scooter which is left behind unclaimed! Can all families check that the correct scooters are going home!
Enjoy the midterm break everyone! I'm looking forward to seeing you all back here safe and well rested on the 4th November!
Rosemarie Stynes
From the PA:
Happy Halloween! Big thanks to Avril Whelan (Ethan – R6 & Annie's – R4 mum) for putting together such a fabulous collection of hampers for the raffle! Thanks to everyone for supporting this important fundraiser.
Table Quiz


We had a brilliant night at the table quiz in Corrigan's last Thursday. Competition was fierce and it was a very close call for first place with a nail-biting tie-breaker between Brian McMahon (Lucy's - R1 dad) and David Clerkin (Edith - R2, Toby - R1 and Stella's – JI dad)!! In the end, Brian's estimate (or guess?) of the height of the Eiffel Tower was quite a bit closer than David's (!), securing first place for Brian's team, 6 o' 1!
Thanks so much to everyone for supporting the quiz in so many ways, including buying raffle tickets, donating such generous raffle prizes, coming along on the night. Much appreciated!
Huge thanks to Brendan Breen, who did a fantastic job as Quizmaster, and, as always, to the brilliant PA crew for all their help. Many thanks also to Sarah Hogan for designing our gorgeous posters.
1st Place: "6 o' 1" Brian, Oscar, Ivana and Clodagh
*Nominated R6 for cash prize
2nd Place: "Team 16" Grainne, Barry, Lorraine and David
*Nominated R1 for cash prize
3rd Place: "2nd Class Citizens" - Ailise, Liam, Roly and Matt
*Nominated R2 for cash prize
Coming Up. . .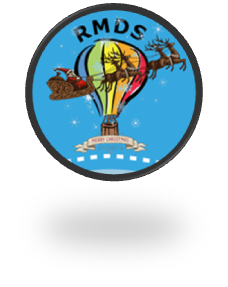 A bit early but no harm to have it in the diary. . . the RMDS Christmas Fair will be on Sunday December 8th. A big day in the school calendar so keep it free. . .
The PA
Notices:
RMDS School Age Childcare
Information from Caroline Carroll-Percival on 085-1156506 or email childcare@rmds.ie.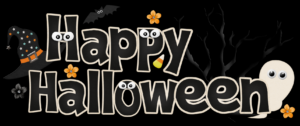 Don't forget to keep an eye on the school website - www.rmds.ie!