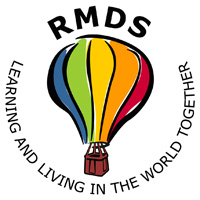 SCHOOL NEWS in Brief…..
 25th February 2016
The school will be closed tomorrow as it will be used as a polling station for the General Election. We have had lots of interesting chats in the classrooms about the election and the importance of exercising your vote – so as the schools are closed I would encourage you to bring your children to the polling station and talk about voting and its importance for our society – we sometimes forget there are many countries who still do not have free voting and others where citizens queue for many hours to exercise their hard won franchise.
The Board of Management would like to thank all those who made voluntary contributions this week and who completed CHY3 tax forms. Please call to the office and talk to Mary if you have any further queries. Alternatively please email davidm.harney@gmail.com .
RMDS School Age Childcare will be open from 8.30am until 6pm on Friday 18th of March. There are a limited number of places available and children already attending the childcare service have first refusal.
The Easter Camp will run from 21st - 24th March. Please keep a lookout for the application form in next week's newsletter and outside the office. Completed application form will secure your child's place, (limited number of places).
Information from Caroline Percival on 085-1156506 or email childcare@rmds.ie.
From the Parents Association
The RMDS World Book Day Book Swap
Thursday 3rd  March is World Book Day, and the RMDS Parents' Association will mark this national celebration of books and reading with its annual book swap and coffee morning before the start of class.  This event will be held in the yard from 08h30 - 08h50. The Student Council will distribute €1.50 book tokens on the day as well.
Children are encouraged to bring books to school to swap - if they bring 2 books, they take 2 books.  We will collect books on Tuesday and Wednesday mornings - and it will also be possible for children to bring books on Thursday morning of the swap.
PLEASE NO BABY BOOKS!  The books should be for Junior Infants and upwards, and should promote reading!
World Book Day is for everyone, so this year we are asking RMDS parents to join in too. We are asking parents to bring along ONE book that they so enjoyed reading, they would like to share! Adult books can be dropped in the collection boxes at the gate Tue/Wed morning, or can also be brought on the day.
We look forward to lots of browsing, recommending, and swapping next Thursday morning!
Don't forget to keep an eye on the school website, www.rmds.ie