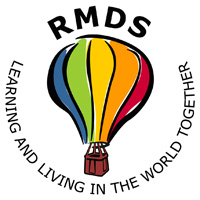 SCHOOL NEWS in Brief…..
27th October 2016
From the Principal's desk:
 Please check for lost property at the gate in the morning. All items left at the weekend will be donated to charity.
 Enjoy the midterm break – a well deserved break for everyone! Looking forward to seeing you all back here on the 7th !
Rosemarie Stynes
From the PA:
PA Quiz NIght
. . . . and what a night it was!!  A huge well done to Dori and all of the many helpers who made the night the success that it was!  The Hill Pub proved to be a brilliant venue choice - and we have no doubt that there will be more events there in the future!  We were delighted (and very fortunate) to have been able to welcome Nick Kelly back as Quiz Master - and despite the short notice, he put together a brilliant (but challenging!) 8 rounds of questions, and really put on a very entertaining show!  Well done to all of you who put teams together and participated in the event.  All classes were well represented, but in the end, the winning teams were as follows:
First Place - R2 - Lisa, Owen, Hugh & Helen - 250 euro prize money
2nd Place - R4 - Vanessa, Mary Frances, Cormac & Ann - 200 euro prize money
Equal 2nd Place - JI - Liam, Ailise, Lorraine & David - 200 euro prize money
3rd Place - SI - David, Sarah & guest - 150 euro prize money
Equal 3rd place - SI - Ashling, Sharif, Adrian & Edel - 150 euro prize money
Ticket sales, along with parents' generosity both in sponsoring prizes, and buying raffle tickets resulted in a really healthy class prize fund.  We are delighted to be able to give so much back to the classes - and we will follow up to see how the teachers & children choose to spend the prize money.  There were many significant raffle donations - too many to mention, but particular thanks to Laragh Strahan & Lolly & Cooks, Zen Restaurant, Liam Bru & Fit Bit, Frank Kelly & Odessa, Amanda Brady & JunoJames Jewellery, Eoin Corrigan, David Coyle & Matt Davey.  Thank you thank you to all!  Looking forward to next year already!
Halloween Raffle
Well done and thanks to Roisin Boyce Cantwell and Catherine Crowe who organised all ahead of the Halloween Raffle.  The Halloween Raffle tickets are still on sale from the School Gate. Best of luck to all - the draw will take place in school tomorrow!
RMDS Xmas Fair
The preparations are taking shape to ensure we put on another festive-fun-filled event!  After the Halloween Break - we will put a bit of a push on to manage and staff the various stalls on the day.....be warned!!  All ideas welcome! Email: availwhelan@hotmail.com
Wishing you all a great - and not too scary, break!
The PA
From the Green Schools Committee:
REMINDER!
There is an optional dress up day tomorrow! We would love to see your imaginations at work using recycled materials to design your scaaaaaaaary costumes! Please note there was a slight mistake in last week's newsletter  - There is NO COMPETITION but we would encourage everyone to make an effort! Teachers will be taking photos and these photos will be displayed on the Green Schools notice board after mid-term break.
Thank you from everyone on the committee!
Notices:
Just a reminder from Barbara Mulhall, Principal of Stepaside Educate Together Secondary School that Stepaside ETSS will be holding their first ever Open Evening for prospective students tonight, Thursday 27th October from 7pm to 9pm. All parents and students are welcome to this event. Enrolment is currently open for 2017 and 2018 and expressions of interest for other years are also being taken online at www.stepasideetss.ie.
RMDS School Age Childcare
Last few places in the Halloween camp:
Information from Caroline Percival on 085-1156506 or email childcare@rmds.ie.
Don't forget to keep an eye on the school website - www.rmds.ie!