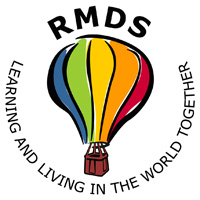 SCHOOL NEWS in Brief…..
28th February 2019
From the Principal's desk:
Welcome back everybody to a new half term! We have an extremely busy few weeks ahead of us which we are looking forward to….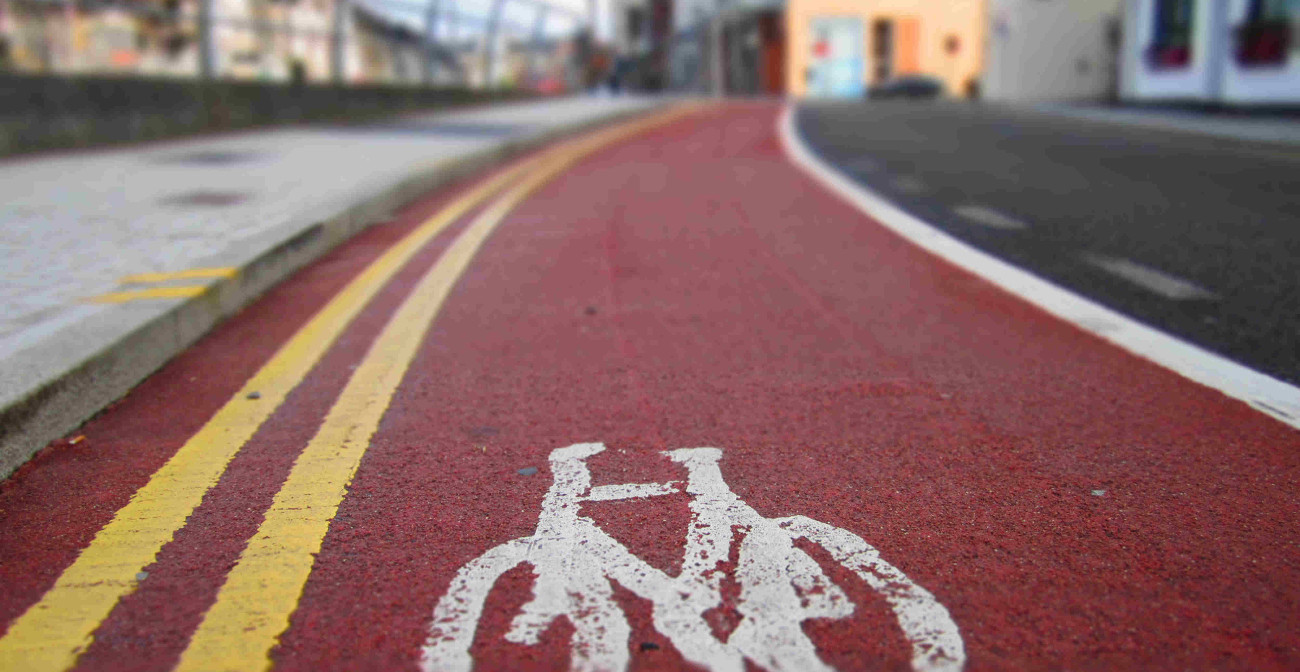 There will be a big emphasis on punctuality in this half term! Remember, school starts at 8.30 a.m! Children who are in class after 8.40 a.m. will be marked late.
Please ensure when you are parking in the mornings and afternoons that you park in designated parking spots. In particular take care to not block the cycle lanes around the school at drop-off and pick-up times.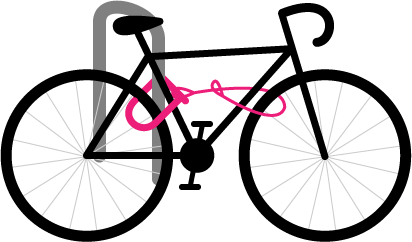 Please ensure all bikes are locked – even those inside the school gate. Bikes can also be left safely locked to the racks outside the back gate.
Engineers Week is next week and with that many classes will be engaging in lots of activities and workshops throughout the week. Rang 4 will be presenting their project which questions 'Does the shape of a rocket affect the height it travels?' at the RDS Science Blast on Wednesday and we finish the week with a musical treat as our wonderful Choir are performing at Cór Fhéile on Thursday night. Follow us @RMDS_Ranelagh to keep up to date with all our adventures and updates!
Please check for lost property at the gate in the morning. All items left at the weekend will be donated to charity.
Rosemarie Stynes
From the PA:
Coming Up. . .
World Book Day – 7th March
Book Swap in the yard @ 8.30 a.m. on 7th March. Donate books Monday, 4th to Wednesday, 6th; Take books away at the swap on Thursday!
Don't Be Mean Behind Your Screen: Workshop for Parents @ 7pm – 12th March
Paula O' Connor will be talking to the children from R3 – R6 during the day on 12th March about staying safe online, cyber bullying and related issues. She'll then follow up with a session to ALL parents that evening. Paula has loads of experience in this area and gives really practical advice and tips. Highly recommended!! Tickets €5 on sale at the school gate on 11th & 12th March.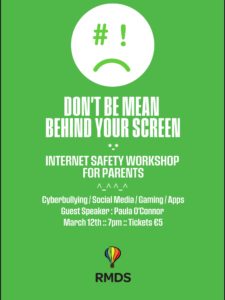 The PA
From the PA & Active Committee:
Run-A-Thon!
This years collective fundraiser, organised jointly by the PA and the Active School Committee, will run (!) throughout the month of March, as a Run-A-Thon!  The RMDS Run-a-thon, as well as encouraging children to get active, will involve the children in raising much needed funds to replace outdated tech equipment with new laptops, chrome books and tablets.
Sponsorship forms will be sent home with the children, tomorrow, 1st March.  There is no fundraising target per child, and children can choose whether or not to be involved in the fundraising.  It is hoped that we will reach the 4k target achieved by the Read-a-thon in 2018.
MISSION TO MOROCCO
Most of the activity will take place during Active Hours in school.  If each child in each class runs the distance required for their class, that will take the collective run from RMDS all the way to Morocco – a total of 2000 kilometres!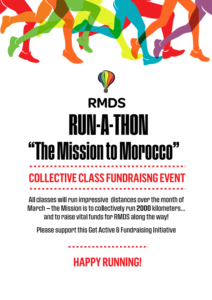 The target distances for each class:
JI – Cahore Point, Wexford – 85km
SI – Kilkenny – 108km
R1 – Galway – 180km
R2 – Cork – 217km
R3 – Manchester – 261km
R4 – Leeds – 315km
R5 – Edinburgh – 360km
R6 – London 360km
The Run-A-Thon will finish on 29th March, when all funds raised will be collected in the yard on arrival to school.  There wil be a small breakfast party in the yard to reward the children for their fantastic fundraising efforts!
Thank you for your support – and happy running!
The PA & Active School Committee
Notices:
Calling all RMDS Engineers!
Engineers Week is taking place from 2nd - 8th of March 2019. We are looking for some inspiring engineers to visit us in RMDS. 
If you know of anyone that would like to talk to some classes about their job to help generate interest and enthusiasm for engineering let us know.
Drop an email to colette@rmds.ie
RMDS School Age Childcare  
Childcare has some Ad Hoc places available on Mondays, Wednesdays and Fridays.
If you are interested in putting your child's name down advanced noticed is required through email: childcare@rmds.ie
Information from Caroline Carroll - Percival on 085-1156506 or email childcare@rmds.ie.